Hannah Perkins, organizer for New Mexico Student Public Interest Research Group (PIRG), says young people have the power to control the future.
"It's their vote and their voice," Perkins said.
NM Student PIRG is an independent statewide student organization that works on a number of outreach programs, including the New Voter's Project Campaign. The New Voter's Project  has been on PIRG's agenda every election year since 1994. Perkins said NM Student PIRG's sole purpose is to encourage young adults to register and vote.  
"I think that it is hard for the young people of New Mexico to be included in the process of voting because it's not something that is well advertised," Perkins said.
Perkins points to 2008 as a watershed year for Student PIRG. During Barack Obama's campaign, the organization helped register over 100,000 young voters across 22 states.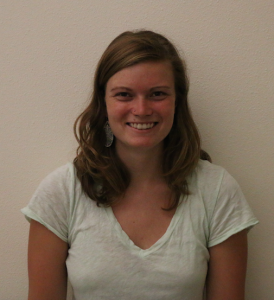 Perkins is organizing for the 2016 presidential election but said Student PIRG does not campaign for any particular candidate.
"I think because we are totally non-partisan and don't have any ties with any candidate, we can be focused on just the opinions and the problems that the youth have," Perkins said.
Perkins said Student PIRG has worked with other campaigns such as Rock the Vote, Campus Green Vote, ACORN and Green Corps in hopes of increasing the number of young voters who register and vote .
"I think it is very important for young adults to understand their options as a United States citizen," Perkins said. "We [NM Student PIRG] can come together to say that they have the option to change their very situation by voting."
Alyssa Porras, 18, is a freshman studying Music Education at the University of New Mexico. Porras said she recalls attending a Bernie Sanders rally in Santa Fe in May. Porras said afterwards she was ready to vote in the state primary, but did not know where to begin.
"I haven't heard of this New Voters Campaign," Porras said. "But if they came up to me at UNM and made it simple for me to register and vote, I would probably do it."
Porras said she feels she shouldn't have to work so hard to register and vote and it should be simple process.
Teneshia Hadnot, 25, attends Central New Mexico Community College. Hadnot said she works for the United States Air Force and aspires to be a doctor. Hadnot said since moving to New Mexico almost a year ago, she has not looked into her voting options.
"I haven't even registered to vote because I didn't know where to start," Hadnot said. "I wasn't sure how to get the process started to become a New Mexico citizen, let alone vote."
According to Joshua Green, a Bloomberg Politics Contributor, after Sanders lost the presidential nomination to Hillary Clinton, election observers have speculated whether Clinton can sway the millions of young Americans that backed Sanders. It remains to be seen if voters will follow Clinton, or Donald Trump, or perhaps third party candidates like Libertarian Gary Johnson (the former New Mexico governor) or Green Party nominee Jill Stein.
"I don't know what the campaign looks like for Clinton or Trump," Perkins said. "All I know is that the youth vote has declined, and it is our priority as this campaign begins to invite the youth in, to educate them on their rights and to help get their voice heard."
Perkins said if there is a spike in youth voting, she believes candidates like Clinton and Trump will pay attention to young people.
Perkins says Student PIRG plans to campaign at the UNM main campus while occasionally branching out to CNM. Organizers will be handing out informational pamphlets on where and how to register as well as vote. By the end of October, Student PIRG will rally at UNM, focusing on the voting process and getting students involved in this year's election.
Perkins says the campaign is currently focusing on recruiting student helpers.
Follow Brittany on Twitter