Recently released city of Albuquerque data about its 311 hotline shows Albuquerqueans who call the number are looking for info on bus routes, trash removal and animal services, among other topics. The data gives a snapshot of the phone line, which started as a way to centralize all non-emergency calls about city services.
Students in an intermediate multimedia reporting class at UNM looked at the citizen contact agents who work for the hotline, what types of calls the hotline receives and what the patterns in the data say about Albuquerque.Hotline highlights
Our reporters dove into new data sets about the phone number residents call for city services. Here's an overview of what they found.
Citizen contact agents handled 1.04 million calls about transit in 2012.
11,869 calls calls in March 2016 were reports of  litter.
In 2011, Albuquerque residents reported 14,896 graffiti cases.
Between 2011 and 2012, 8,400 calls were related to animal services.
Citizen contact agents who answer calls make $15.52 to $19.63 an hour.
Call takers could 'write a book' on unusual queries
When callers ring the city's free 311 information line, they get a human version of the once popular phone books.
The 34 citizen contact agents who staff the city's free 311 line field calls on everything from trash complaints to questions about school closings.
But they also get questions about the existence of Santa Claus and what parents should do when their daughter goes to the mall with someone they don't like, making the center a one-stop shop for curious Albuquerque residents.
"Many years ago there were blue pages in the phone books and you had to decide where to call. You don't have to do that anymore," said Esther Tenenbaum, division manager of 311.
When citizens call 311, citizen contact agents will assist the caller by routing their question to the correct department, Tenenbaum said. Agents take calls from 6 a.m. to 9 p.m. Monday through Saturday, and from 9 a.m. to 6 p.m. on Sundays.
About 84 percent of the calls are frequently asked questions, Tenenbaum said. The majority of those answers can be found on the city's website.
Employees of 311 work with other departments to provide consistent information to all citizens. The other 16 percent of calls are service requests that require action from the city.
"We have a very responsive relationship throughout the city," Tenenbaum said.
Tenenbaum said city officials and the 311 Citizen Contact Center take care of many things that are needed to keep the city running efficiently.
From giving callers directions to cleaning up graffiti, addressing complaints about noise and debris in the roads, Tenenbaum said the city depends on people in the community to call and report issues that need to be addressed.
As of April 2016, the city says it has received 481,212 calls so far this year. In the 2015 fiscal year, city agents responded to 703,406 calls. Many of the calls they receive are things that can be documented and sent to dispatch workers for follow up.
Brian Osterloh, associate city information officer, said calls about tourism, economic development and employee relations are among the least popular topics.
Agents on duty to be helpful
The citizen contact agents who work at the 311 center perform a variety of services, including directly answering caller questions and creating services request, which will route a caller's question to the department that is best able to answer it. However, the agents do not assign tasks or dispatch crews.
Agent pay ranges from $15.52 to $19.63 an hour, and the service also employs four citizen contact supervisors whose hourly pay is $27.18, according to city data. People of a variety of ages work at the call center.
Getting a job at the call center is difficult, Tenenbaum said.
"We want to make sure you really want to help people. You demonstrate that through your actions," she said.
Osterloh said citizen contact agents can predict the call volume by season, day of the week and even the hour of the day based on call patterns. He said the busiest times for calls about the city transit tend to increase with the University of New Mexico school year.
The calls for bus routes and times are highest in August and decrease in December. Transit inquires begin to rise again in January. During the 2015 fiscal year, the busiest time for calls was 2 p.m. with a total call volume of 119,362 while the slowest time for calls was 3 p.m. with 115,788 calls.
Osterloh said as of day 281 of the 2016 fiscal year, 2 p.m. is the busiest time for calls during the 2016 fiscal year. He said Monday tends to be the day they receive the most calls.
Osterloh said the fewest calls are made on Sunday mostly because the call center is open fewer hours than the rest of the week.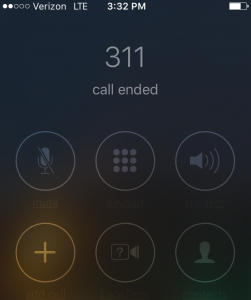 Tenenbaum said the 311 call center provides a way for residents to find answers to questions they may not know how to ask.
"We have to been keen on what the citizen might be looking for and ask a lot of probing questions to be able to ensure we're getting what the citizen needs," Tenenbaum said.
She said citizen contact agents see a lot of unusual calls such as 'how do you spell La Cueva?' and 'where's the best pizza?'
"We could write a book on our unusual questions," she said.
April Fools Day is a fun but stressful day for the call center as agents typically receive prank calls, Tenenbaum said.
Helping people find answers or dispatching services gives a sense of job satisfaction, according to Tenenbaum.
"I love what I do. I have a phenomenal team, we're like family. It's a very positive place to work and that's because of the people we have," Tenenbaum said.Fewer call 311 as they turn to app for current bus info
A mobile phone app has helped decrease the number of  calls to the city's 311 center regarding bus routes. The Where's My Bus app, released in 2012, has meant 417,000 fewer calls about transit in the last three years.
On a weekly basis, approximately 9.7 million people use the Albuquerque transit system ABQ Ride. City data shows that many of those people call 311 for information about the transit system.
"In 2015, the volume (of calls) was about 623,000. For 2016, I am projecting volume will be about 500,000" said Brian Osterloh, associate chief information officer at the city of Albuquerque. He attributes the drop primarily to smartphone apps.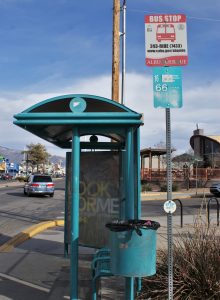 The Where's My Bus app was developed by the UNM IT department and was officially released in June of 2012.
Using the app, riders can easily search a specific bus route in Albuquerque to find out where they are going and how far away the bus is from their present stop. It also shows the user the exact location of the bus on a virtual map, allowing riders to estimate how long it will take the bus to reach their stop. The app is updated every 15 seconds. The app also provides locations and operation times of UNM shuttle buses.
As a result of this app, the number of calls to 311 continue to decrease every year, as more people are given easy access to bus route information and bus locations. There have been no reported complaints about the app so far,  Osterloh said.
Osterloh said the majority of calls to 311 from 2009 to 2012 are in relation to routes 66, 5, and 8. Route 66 runs on Central Avenue, Route 5 runs along Carlisle Boulevard and Montgomery Boulevard and Route 8 runs along Menaul Boulevard. Routes 66, 8 and 5 are the most frequently used to get to popular areas that include businesses located in Coronado Mall and Nob Hill, as well as a variety of other local and commercial businesses in Albuquerque.
Call center employees fielded 1.04 million calls about transit in 2012, Osterloh said.  Of those calls, 46 percent were to inquire information about routes 66, 5, and 8.  In 2013 and 2014 the most frequently called about routes continued to be 66, 5, and 8. Route 66 holds the highest annual ridership per year since before 2009.
Route 66 is the most popular route called about because it runs along Central Avenue, which connects riders to the downtown district, UNM Main Campus and Nob Hill. Not only are these areas important for students but for riders who need or want access to local and commercial businesses around Central Avenue. According to ABQ Data the City of Albuquerque website, the weekly number of people that use route 66 is over 2.8 million, making up 28.9 percent of the total riders that use local buses weekly.
Similarly, Route 5 connects riders to areas around Carlisle Boulevard and Montgomery Boulevard. This location is heavily populated with small local businesses that receive a high number of consumers a day. Del Norte High School is also located on this route, as well as a number of large corporate buildings and shopping centers.
Route 8 connects riders to Coronado Mall, ABQ Uptown, banks, offices and nearby restaurants. This area is considered to be a popular area for entertainment.
Open data regarding transit information can be found on the City of Albuquerque website for public use. To use the Where's My Bus app, download the UNM LoboMobile app through any smart device.
Calls to the city involve hodgepodge of topics
From 2011-2012 the city of Albuquerque received 27,600 calls to 311 about animal services, human services, and the Rail Runner — making them three of the most popular call topics to the city's free information hotline.
The city of Albuquerque received about 640,000 calls to the city's contact center during the 2011-2012 fiscal year. Callers can report problems such as seeing graffiti, or ask general questions about the city, such as bus schedules and voting information.
"Call topics vary in their patterns but are still generally predictable," said Brian Osterloh, Albuquerque's associate chief information officer.
From 2011-2012, Animal Services was one of the top categories of calls, with the city receiving about 8,400 calls for the fiscal year. These calls ranged from questions about Animal Humane New Mexico and ABQ Animal Welfare, about 3,000 calls, to about 150 calls about dead animals on the side of the road.
"Animal Welfare is a department of the city so we respond to calls and give out information; for example, we report calls about stray dogs or animal bites," said Sophia Cota, a 311 telephone operator for the city of Albuquerque.
Cota said such callers were also often interested in how to get licenses for their pets to register them and where to get pets neutered or spayed.
Another common subject was human services, which includes a broad variety of questions. These calls ranged from inquiries about the Children, Youth and Families Department and resources for the homeless, to inquiries about the Metro Court and the state's Motor Vehicle Division. These calls totaled to about 10,700 from the 2011-2012 fiscal year.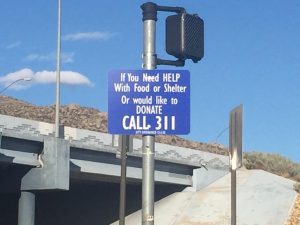 But, unlike calls about animal welfare, the city doesn't have information on everything and sometimes must refer callers to other agencies. For example, Cota said, employees don't have any information on the Metro Court and must refer callers to the Metro Court's information center to have their questions answered.
Another popular subject was the New Mexico Rail Runner. Call takers at the hotline received 8,500 calls concerning the train or its stations. Similar to the situation with Metro Court, the city doesn't keep track of information about the Rail Runner, because the Rail Runner is run by the state, not the city.
"When people call asking for times of train departures or station locations we don't have any info; we refer callers to the Rail Runner's information center," Cota said. But, 311 officials do respond to calls relating to problems associated with the Rail Runner that impact the city. For example, 311 employees answered 90 calls about broken railroad crossing arms or faulty railroad crossing lights during the fiscal year 2011-2012. Each case of a broken crossing arm or light received about 10-15 calls per case.
Why people call
Cota said much of the information citizens are looking for can be found online, but there are three reasons people tend to call 311. First, Cota said, are callers who don't have access to the internet. Second is convenience; not everyone is in a place to look up information online and calling the city can be an easier option. Finally, callers call because they need a service done, she said.
"We are able to provide a service to people; if someone calls because their trash wasn't picked up we can make it happen," Cota said.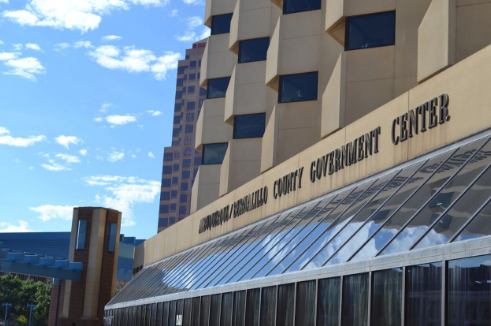 For residents out the Albuquerque city limits, 311 is not the best number to call with questions about public services.
For those living in the town of Bernalillo, a Citizen Concerns hotline is available. Rio Rancho residents, however, have their work cut out for them. The city does not offer a centralized information line and 311 managers said residents are often confused about whom to call.
"A lot of people don't really know what city government handles and what they don't," said Esther Tenenbaum, 311 division manager for city of Albuquerque.
According to city data from 2012, Albuquerque's 311 citizen contact agents take about 100,000 phone calls per month, and around 11,000 of those calls aren't made to the right agency. These 11,000 calls are usually made by callers outside of Albuquerque's city limits, meaning 311 must transfer those callers to operators within their actual city if they need services like graffiti removal or traffic light repair.
The 311 hotline operators give information to any caller. But, if that caller requires the city to fix some kind of problem, they must be calling from within city limits.
311 Support Manager Lisa Martin said callers who live in areas like the City of Bernalillo or Rio Rancho get services including animal control or trash pick up from Bernalillo County, not the city.
Confusion about city vs county services
Martin said there seems to be confusion among callers about the differences between city and county services. That means operators often transfer calls to other counties, federal government numbers and to directory assistance, which handles commercial and residential phone information.
So, what does 311 do?
For those calling within the Albuquerque city limits, 311 can be used to request services such as graffiti removal or trash pick up.
Even if one is not within the city limits, operators will always give callers information about anything they can, including the nearest voting locations or the day's pollen count.
Calls for issues on certain roads like I-40, which falls under the jurisdiction of the Department of Transportation, are taken by 311 as well.
People who would like to submit issues to 311 anonymously can also send an email to none@cabq.gov.
"We take anonymous everything," Tenenbaum said. "We wanted to be the gateway for citizens to communicate with city hall."
Tenenbaum said keeping complaints anonymous increases the likelihood that community members will actually call and inform the city about issues. The exception, she said, is if there is an issue like noisy animals, because noise complaints often involve legal action which requires the names of all parties involved.
Tenenbaum said that even though the lines of 311's jurisdiction are difficult to draw, they will make every effort to help all callers.
"If you're in doubt, we always present options, we just don't say no," Tenenbaum said.
Residents can call 311 Monday through Saturday 6am-9pm and Sunday, 9am-6pm and offers many platforms for people to reach them, such as their own ABQ311 mobile app, Twitter feed and online 311 page.
311 calls are for non-emergency services. Anyone who requires emergency services should call 911 or 505-242-COPS.
Call data shows messy side of Albuquerque
Employees at the City of Albuquerque's Solid Waste Department are busier in the summer, sometimes getting more than 13,000 phone calls through the city's 311 hotline in one month, according to city records.
The calls can include complaints about litter, missed trash pick-ups, weeds, or airborne trash from garbage trucks. During the past several years, the number of solid waste related calls increased during the months of March through August, likely due to more outdoor activity.
The calls peaked at 13,537 in May 2012.
Solid waste ranks second behind transit in the top 10 reasons for calls to 311 Citizens Call Center.
Litter around the city
Residential collection operator Benny Valdez Jr. has been picking up solid waste in Albuquerque for about 18 years. Valdez Jr. said he's picked up some very dangerous items during his career.
"I've been pricked by needles. It sucks." Valdez Jr. said. "Also I've picked up weeds, and just your normal stuff really like cans and bottles," he said.
"When we're on the freeway, sometimes the wind blows away some weeds and some other trash, and that causes more litter," Valdez Jr. said. "But that's really just in the spring-time when there's heavy winds."
Valdez Jr. said there is more trash in certain areas of Albuquerque than others.
"The war zone has the most trash." Valdez Jr. said. "This happens because of the housing situation in the international district. There are too many people crammed into the complexes."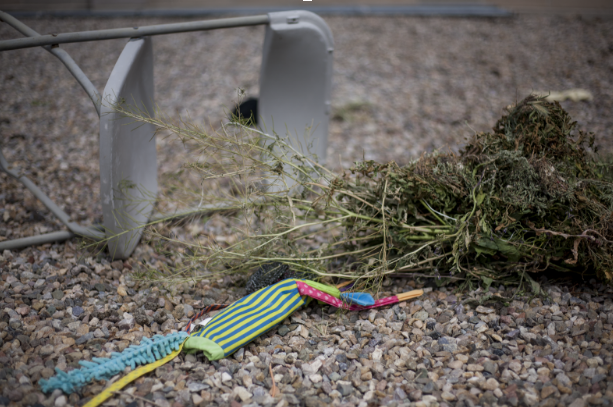 Keep Albuquerque Beautiful initiative
In 1982 The city of Albuquerque implemented a program called Keep Albuquerque Beautiful aimed at combating the growing litter problem seen in different parts of the city. Since its implementation, Keep Albuquerque Beautiful has been an affiliate of a larger national non-profit organization also called Keep America Beautiful. The program has been respected for their success in litter prevention and recognized by the Wirthlin Public Opinion Survey as the most credible source for environmental information.
Keep America Beautiful hosts an annual event called The Great American Cleanup. The event brings together thousands of local organizations and volunteers in order to beautify cities across the nation. KAB volunteers remove litter from parks, plant trees and deal with recycling collections.
When people call 311 to report litter, representatives log the location of the litter and forward that information to a Keep Albuquerque Beautiful representative. The representative then adds the area to the list of areas in need of clean up.
City initiatives
Following the KAB initiative, the city of Albuquerque launched a city-wide campaign, called "There's a Better Way." In the program, city officials drive around Albuquerque, in a 16-passenger van, specifically looking for panhandlers who are seeking work. The campaign's mission is to both curb panhandling and beautify the city. The program then allows panhandlers to work eight-hour shifts for four days a week. The workers' duties include cleaning up litter and weeds all throughout Albuquerque. Workers get paid $9 an hour.
The city of Albuquerque has also implemented a Residential Curbside Recycling program that provides Albuquerque residents with a blue bin in which you can Place recyclable items so they don't go straight to the landfill.
Valdez Jr. said that the recycling program has reduced their trash pickup, but that residents are still not recycling enough.
"The landfill is going to fill up in about 30 years," Valdez Jr. said. "And after that I don't know what we're going to do."
Removal teams handled more than 1,000 calls a month
As the city's 311 hotline saw a rise in the number of calls about graffiti in Albuquerque from 2011 to 2012, city officials remain focused on cleaning up the unwanted scrawling as soon as possible.
New city data shows that graffiti removal teams usually respond to a call within 24 hours, although the response sometimes takes a bit longer on holiday weekends.  The data also shows that the number of reported graffiti reports spiked in the summer but remained steady during the rest of the year.
"Ninety-nine percent of the time the city reaches the 24-hour goal and it hasn't changed at all in recent years," said Solid Waste Management Department Public Information Officer Lise Gorgone.
Gorgone said that about 15 men work individually to clean up graffiti in the city.
According to city data, during 2011, the five highest number of graffiti reports came from Central Avenue, Lomas Boulevard, Louisiana Boulevard, Interstate-40 and San Mateo Boulevard. During this time, Albuquerque residents reported a total of 14,896 cases in the entire city.
That same data shows that in 2012, the top five streets with graffiti reports were Central Avenue, Lomas Boulevard, Louisiana Boulevard, Interstate 40 and Juan Tabo Boulevard.
There were almost 100 more reports of graffiti on Central in 2012 than there were in 2011. A total of nearly 1,800 cases were reported in 2012 on Central Avenue, I-40, Lomas Boulevard, Juan Tabo Boulevard and Louisiana Boulevard.
In both years, Central, Lomas and Louisiana were some of the hardest hit streets. From 2011 to 2012, about 100 more cases were reported during the summer months for those streets.
Deiandra Cole, who manages Block by Block, a Downtown cleanup service that deals with litter, weed and graffiti removal said she's seen the seasonal rise in graffiti cases.
"There is definitely an increase in graffiti in the summer because kids are out of school." Cole said that the ages of individuals who create graffiti range from ages 13 to 25 generally. Many people who create the graffiti and are caught, Cole said.
Block by Block officials try to clean graffiti immediately upon identification. In the event that they are unable to remove the graffiti, "It is the responsibility of the property owners to keep their properties presentable," Cole said.
The average number of calls each month to 311 in April through June 2012 was 1,611 compared to the rest of the year's average of 1,284.