Editor's note: this story includes a description of sexual assault and may be upsetting for some readers.

One in two people in the queer community are at high risk of being sexually assaulted according to the Journal of Sex Research.

Private First Class Juan Dominguez of the United States Army suffered the reality of that probability.

At five years old, Dominguez was raped by his uncle.
Dominguez recounted the incident that happened sixteen years ago to New Mexico News Port, his uncle had invited Dominguez to his house for the day. He said he recalled this as odd – he would normally visit with his cousins.
"Because he had a pool in the back he was like 'you wanna go for a swim' and I was like 'ok cool'," Dominguez said. "I didn't have any swim trunks and he said that's cool just hop in and just wear your shorts."
After swimming, he took a shower. "And that is when the door opened and I was like 'oh hi' and he was like 'hey turn around just close your eyes.' And that's when I was penetrated."
Dominguez said he didn't know how to react– he felt cold and a nothingness.
In the car ride back to his grandmother's home, Dominguez said, his uncle would ask if he would tell his mother if he had fun.

"I am just sitting there quiet just not knowing how to react or anything," Dominguez said. "When we got to my grandma's house, I just went straight to my room. I didn't know how to react, I just felt different."

That would be the last he saw his uncle. The man died later that year in 2003.

The University of New Mexico LGBTQ Coordinator Frankie Flores is familiar with the type of trauma Dominguez has gone through. He went through it himself.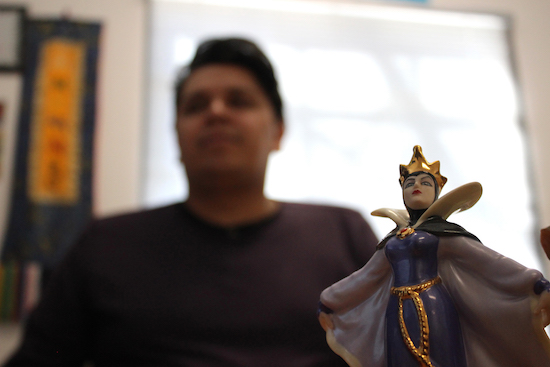 "As someone who is a sexual assault survivor from a really young age, there was a lot of anger and a lot of self-hatred," Flores said.

According to the National Intimate Partner and Sexual Violence Survey: 2015 Data Brief – nearly a quarter of men in the U.S. experienced some form of contact sexual violence in their lifetime.
UNM established an LGBTQ resource center on campus after research came out with a rising number of suicides of those in the queer community. Flores said, that this and the fact that the LGBTQ community is 50 percent more likely to be sexually assaulted created a demand for a safe zone.
In the Dominguez case, his emotional trauma was worsened by a series of events.

Around the same time Dominguez was sexually assaulted, his mother passed away sparking a change in his father and other members of his family, and, he said, they began to physically and psychologically abuse him.

"I always had uncles who were just trying to be tough," Dominguez said. "They used to be very disrespectful and would hit me as well," he said.

His grandmother, on the other hand, always took care of him.

"She was the only one I could ever trust in this world," Dominguez said.
According to Dominguez, he developed a speech impediment and would not talk to anyone except his grandmother. He was placed in special ed classes from Pre-K until fourth grade, when he started talking.
In middle school, Dominguez became depressed and developed an eating disorder.

"I never really felt like I was in my place. I never felt like I knew who I was," Dominguez said.
According to the National Alliance on Mental Illness the lesbian, gay, bisexual, transgender, queer community experiences anxiety, depression, and suicide at higher rates.

Dominguez became violent– starting fights in school.

"I picked up bad habits from my relatives," he said. "I learned that they were always respected or feared and I had to be like them in order to make it in this world."

To cope with his assault throughout middle school and high school, Dominguez did not talk about it and tried to repress his trauma. When he heard rumors that his late uncle was gay, he became homophobic.

Dominguez said he didn't want to be around gay people after that, because he thought of them as bad people. This prejudice would greatly affect Dominguez in accepting his own sexuality.

"I could never fully accept [being gay] because I felt like, what if I am one of those monsters that I perceived him to be," he said.

At UNM, Flores works with many young people, some similar to Dominguez. Flores says he borrows from his own experience to help counsel others.

"I have healed myself to be able to talk about this in a way that I know I am not the only person who has experienced these things," Flores said, "I am not the only person that has [had] those moments of that self-hatred and that absolute feeling of worthlessness that sexual assault can create, and if I talk about how I have overcome that and how I've learned how to love myself, then it becomes a model for other individuals."

Dominguez began accepting he was gay towards the end of high school and in the start of school at UNM, but it was still difficult for him.
"It was hard," Dominguez said. "It is something I still, sometimes, in these moments, can't process fully because I feel that anger I have towards him affects who I am and I know not having the best childhood probably affects that as well and I just have a lot of anger towards something."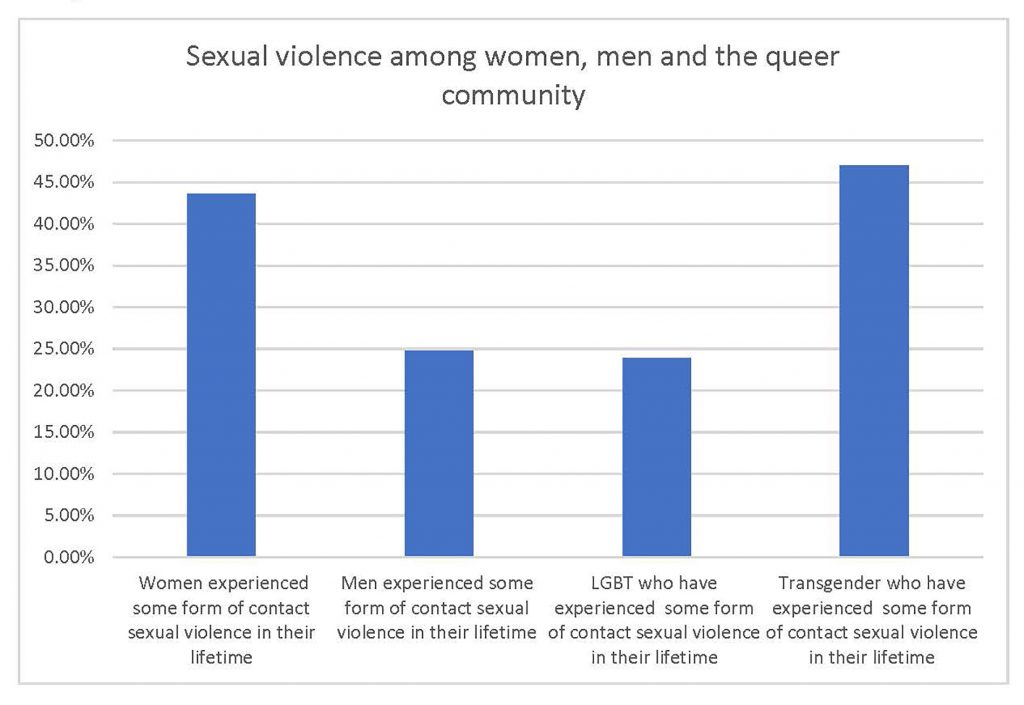 "I know there is probably someone out there who's either going through what I have gone through, maybe worse, maybe less," Dominguez said.
Dominguez is now 21 and focuses on his service to the military. He hopes to eventually grow with the National Guard. He still struggles with his identity and is still processing what has happened to him.

"I am just trying to learn every day to accept who I am because I just want someone to know that they are not alone."

Amy Byres can be reached on twitter @amybyres12