By Vanessa Espinoza and Natalie Baca / NM News Port
According to election data from the NM Secretary of State, the Democratic party has taken control of the NM House of Representatives.
The Democrats had held control of the chamber for more than 60 years — then lost their majority in 2014 — and now have control again. The new margin is 38 Democrats to 32 Republicans.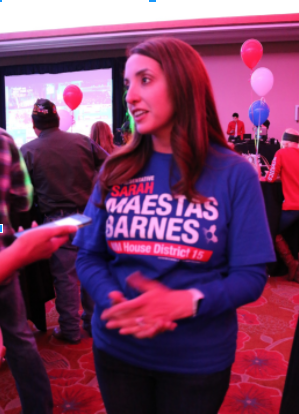 Republican Sarah Maestas Barnes kept her seat in the Albuquerque-area's District 15. She beat Democrat Ane Romero by 53 to 47 percent of the vote.
Maestas Barnes said at the Republican's victory party that she is happy about the results and "privileged" to be able to return to Santa Fe.
"I'm looking forward to continuing the work that I began two years ago," Maestas Barnes said. "I've been a very strong advocate for public safety initiatives and have been a very strong advocate as well for small businesses and hope to continue that trend over the next two years."
The final results of many districts were close. Democrat Candie Sweetser beat Vicki Chavez for District 32 with 51 percent of the votes.
A couple districts were recounted because of how close they were.
Republican winner David Adkins beat Democratic challenger Ronnie Martinez in District 29 by only two votes. Martinez said he trusts the voters to hold their representatives accountable.
"I always respect the voters." Martinez said. "I go with the voters."
Martinez said he is happy with the close race between him and Adkins.
"Between both of us — being Democrat and Republican — we pulled out 13,000 voters, which has never been done in that district," Martinez said.
A large lead was reported in District 8 where Republican Alonzo Baldonado won with 61 percent of the votes against Jim Danner.
Bill McCamley beat Neal Hooks for District 33 by an even larger margin, 64 to 36 percent.
The largest lead of the night was in District 47 with Brian Egolf Jr. beating Roger Gonzales with 78 percent of the votes.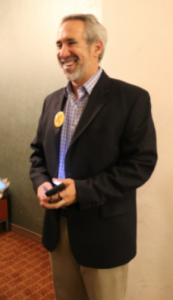 Democrat Daymon Ely's challenge against incumbent Republican Paul Pacheco's for House District 23 brought in over 14,000 voters.
The two were head to head all night splitting the votes around 50 percent each.
Ely said he was excited, but wanted to gather every vote before celebrating.
"We're not there yet," Ely said, "Every vote counts, so we wait and see what happens"
But Ely eventually took the lead — by more than 7,000 votes — and helped the Democrats retake the NM House.
Ely said he plans to stir the pot and continue to be involved in the community — and be approachable by the public he serves.