Gary Johnson supporters in Albuquerque were hyped that Johnson had the highest nationwide support for a third party candidate in the last two decades.
The former New Mexico governor won the highest vote percentage of any Libertarian Party candidate in history with more than 3.7 million votes. Johnson received the most votes by a 3rd party candidate since 1996.
"Well we need the five percent but honestly I don't feel like voting for the lesser of two evils is the right thing." said Kate Willard, a Johnson supporter.
"If you vote for something you support it and if you're going to vote you should vote for someone you actually support all the way," Willard said.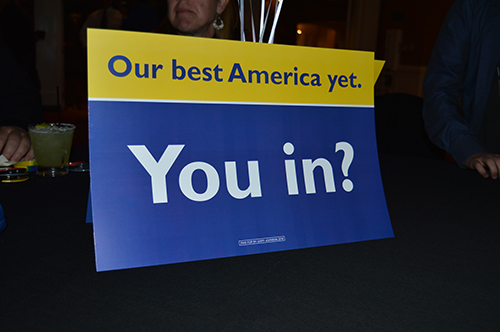 Johnson did not break 5 percent needed to end two-party rule and allow Libertarian candidates equal federal funding and ballot access.
Johnson did however achieve a nationwide vote of 3 percent.
The national voting results pointing to Donald Trump being the next president of the United States with a lead of 48 percent over Hillary Clinton's 47 percent.
"At the end of the day we are still a great nation regardless of what Trump says." Willard said.
The state voting results show New Mexico favoring Clinton with 48 percent of votes followed by Trump with 40 percent and Johnson coming in third with 9 percent in his home state.
Nicholas Sarwark is the chairman of the Libertarian National Committee and spoke to supporters about how Johnson impressed him.
"I cannot tell you how proud I am of Gary Johnson and Bill Weld. There are no words to express how thankful I am for their commitment to hold the banner of the Libertarian party high, to show America there is another option and to show people that you can vote for something you believe in, not against something you hate," Sarwark said.
Johnson served as the 29th governor of New Mexico from 1995 to 2003 as a member of the Republican Party. He ran for president two times, the first time in 2012 with the Libertarian party. He received over 1.2 million votes a total of 0.99 percent of the popular vote.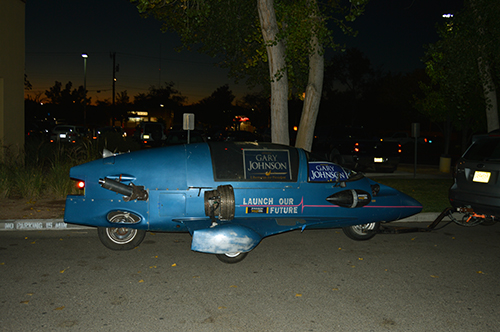 Small business owner Bob West said he voted for Johnson because he saw how successful he was as New Mexico's governor.
"I am probably a little biased in the sense that I saw what he did here in New Mexico while he was governor and he was certainly good with small businesses which I was a part of at the time," West said.
Johnson says he believes his political journey was a success.
"Every single one of you by voting conscience, that's how you change things. You change things by voting for who you believe in." Johnson said.
He thanked his supporters for backing him up throughout the election process and for being part of a the "Libertarian movement."
"What I would like everybody here to walk out tonight thinking is you know what, we came to dance and let's dance!" Johnson said. "There is a lot to celebrate. I think it is just the start to a really big movement, the libertarian movement."