New Mexico Democrats held onto their senate majority Tuesday, Election Day. The Democrats held 18 uncontested seats going into the election, so needed to win four of the remaining races to maintain control.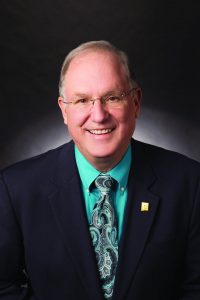 They did that but along the way they lost their majority leader — veteran Michael Sanchez — who lost to Republican Gregory A. Baca. Baca pulled an upset by some 1500 votes.
In other State Sentate races:
Incumbent Senator Daniel A. Ivey-Soto (D-Albuquerque) won reelection in district 15, beating Republican rival Eric L. Burton 56 to 44 percent.
In district 37, incumbent William P. Soules (D-Las Cruces) won his reelection campaign, bringing in 55 percent of the vote. He ran against Republican Cecelia H. Levatino.
In a very close race, as of midnight Tuesday, Liz Stefanics (D) was narrowly winning in District 39, unseating the appointed Senator Ted Barela (R). Barela was appointed by the governor to fill an empty seat vacated by Phil Griego, who resigned due to a corruption case.
Elsewhere, incumbent Democrats retained their seats in Districts 9 with John Sapien, District 13 with William O'Neill and District 38 with Mary Kay Papen. Democrats also took over the seats in District 18 where Bill G. Tallman beat incumbent Lisa A. Torraco (R-Albuquerque), and in District 36 where Jeff Steinborn beat incumbent Lee Cotter (R-Las Cruces).
Republicans won reelection in District 1 with incumbent William Sharer, District 19 with James White, District 21 with Mark Moores, District 23 with Sander Rue and District 40 with Craig Brandt. In district 10, Republican Candace Ruth Gould beat Democrat David J. Simon.
With Democrats maintaining control, Gov. Martinez will have to finish her final term as Governor with a Senate controlled by the opposite party.
Follow John Jamison and Jacob Leyba on Twitter