The family of a woman killed in a drunk driving collision feels stuck in legal limbo as they wait for the offender to be brought to justice. It's been almost a year since Eloise Armijo, 53, was struck and killed by a drunk driver while traveling from Red River to Albuquerque on her motorcycle.
The investigation is still ongoing in Rio Arriba County.
Armijo's son is Jerry Griego. He says he's increasingly angry with not only the slow pace of the case, but says poor communication from legal officials  is "ridiculous."
Jerry Griego, (on video): "It's frustrating," he said. "It's very frustrating trying to make sure that we're out there, we're making a presence, to show we actually cared about my mother…these court dates that are coming up, we've been told there are some we should be there for and there are some we can't be there for, and I have a feeling we're not going to get information about that until right before the court dates"
Most recently, according to Griego, the Armijo/Griego family found out about a preliminary hearing two days before it was held in Santa Fe. "My whole family is just outraged," said Griego. "We have jobs, we have lives. It's not fair that we don't get a chance to prove that we cared about my mom to the court just because of that."
Linda Atkinson, the executive director of the NM DWI Resource Center, was asked about the case, and while she's not familiar with the details she says it appears emblematic of New Mexico's weakness when it comes to investigations leading to prosecutions.
"You know, it's interesting, other states that actually have good investigative teams, whether it's state, county, or city law enforcement, they would investigate and make a determination if they can make a case," Atkinson said.  "I think when we get in these smaller counties… which Rio Arriba is… they don't have the investigative capabilities and I think a lot of times things linger way too long."
The man accused of causing the crash that killed Eloise Armijo is, Michael T. Archuleta of Espanola. He was arrested on June 1st, 2016 and charged with leaving the scene of an accident with great bodily harm or death, as well as tampering with evidence. Archuleta spent a total of six days in jail before he was released on a $100,000 cash-only bond.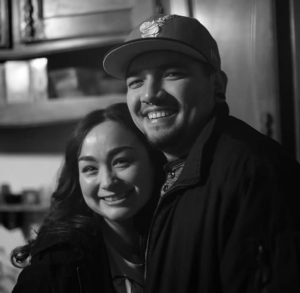 Archuleta's defense argues that though his truck was clearly tied to the accident, he was not driving it. According to Archuleta, at the time of the accident his truck had been stolen, and he was not the driver in question. Immediately after the accident, the truck was found abandoned under a nearby bridge. Archuleta's lawyer reported the location to the NM State Police.
Archuleta's lawyer could not be reached for a comment on this case.
On November 3rd, 2016, the defense motioned to discharge or release the bond, a motion which passed through the court. Since being released on bond, Archuleta was required to post a $10,000 surety bond on November 3rd. He was also placed on an electronic monitoring system and must submit to random drug and alcohol analysis.
On the 8th of December, both charges of leaving the scene and tampering with evidence were dismissed without prejudice by the prosecutor Nolle Prosequi, who could not be reached for comment.
Most recently, on February 8th, Archuleta entered a plea of not guilty at arraignment and was bound over to the state district court, pending trial.
Another person profoundly affected by the death of Eloise Armijo is Ashley Peralta, Jerry's fiancee. "It's so hard to see what this family is going through," she said, especially when it comes to the driver still not held accountable. "It just doesn't seem right that he's driving around, and that he's still a free man when someone is dead."
Peralta, a fourth grade teacher, said "One of the things I try to teach my kiddos is that there are consequences for everything you do. You have to face up to the consequences of what you've done, not try to hide it, or lie, but be a good person and own when you make mistakes," she said. "You have to be brave and stand up."
"I don't think I could ever forgive him," said Griego. "If he'd have stayed. Whether he were intoxicated or just scared, if he were to have stayed at the scene of the accident and made sure she was okay and accepted what was coming to him for the damages that were done I could've forgiven him, but because he ran, I'd say how dare you."
Atkinson said it's a big disservice to the victim's family to have this sort of delay in wanting to find out the nature of the incident and the status of the investigation.
She calls New Mexico a "Do-It-Yourself" state due to some victims having to rely on their own resources to find justice.
"If something happens to you, you have to somehow find the means to get justice, because you can't depend on law enforcement, you can't depend on the judiciary. I think it's still true in some of these cases, it's probably true in this case," Atkinson said.
According to Atkinson, the lack of the communication from the courts could be a violation of the family's rights as courts are public places with public proceedings subject to the First Amendment.
Moreover, Atkinson says, a victim has a right to attend any proceeding that the offender has the right to attend. "We have judges here that say 'well the offender won't be at this meeting, therefore you don't need to be here,'" Atkinson said. "That was the offender's choice… so you can't really tell a victim they don't have the right to attend a court meeting, that's just straight up bull—-."
Jury selection for the trial will be held on June 16th, 2017.