Reports of poor jail conditions suggest there is still work to do 25 years after attorneys filed a class-action lawsuit against the the Navajo Nation corrections system.
T.J. Holgate, executive director of DNA Legal Services, a nonprofit law firm offering free civil legal services to low-income Navajo families, said in an telephone interview he was contacted by a Window Rock public defender about possible continued violations within the jail system.
Holgate, who is based in Window Rock, Arizona, said he cannot be sure without having done his own inspections. However, he says if inmates are subjected to poor jail conditions that would be a violation of a consent decree between the U.S. Department of Justice (DOJ) and the Navajo Corrections Department.
"The detention officer is required to disclose those in their quarterly report. Have they done that accurately? I question that," Holgate said. "Obviously, they're gonna deny that there's [inhumane] treatment of inmates."
Violations took place at Navajo Nation jails for over two decades
In 1992, the Navajo Nation Supreme Court ordered all of the jail facilities on the reservation to close. During the proceedings it was discovered civil and human rights violations were happening at the jails.
"Back in those days, my god, the facilities were pretty much like a warehouse," said Mabel Desidario, Administrative Service Officer for the Navajo Nation Department of Corrections. "It was just to store people."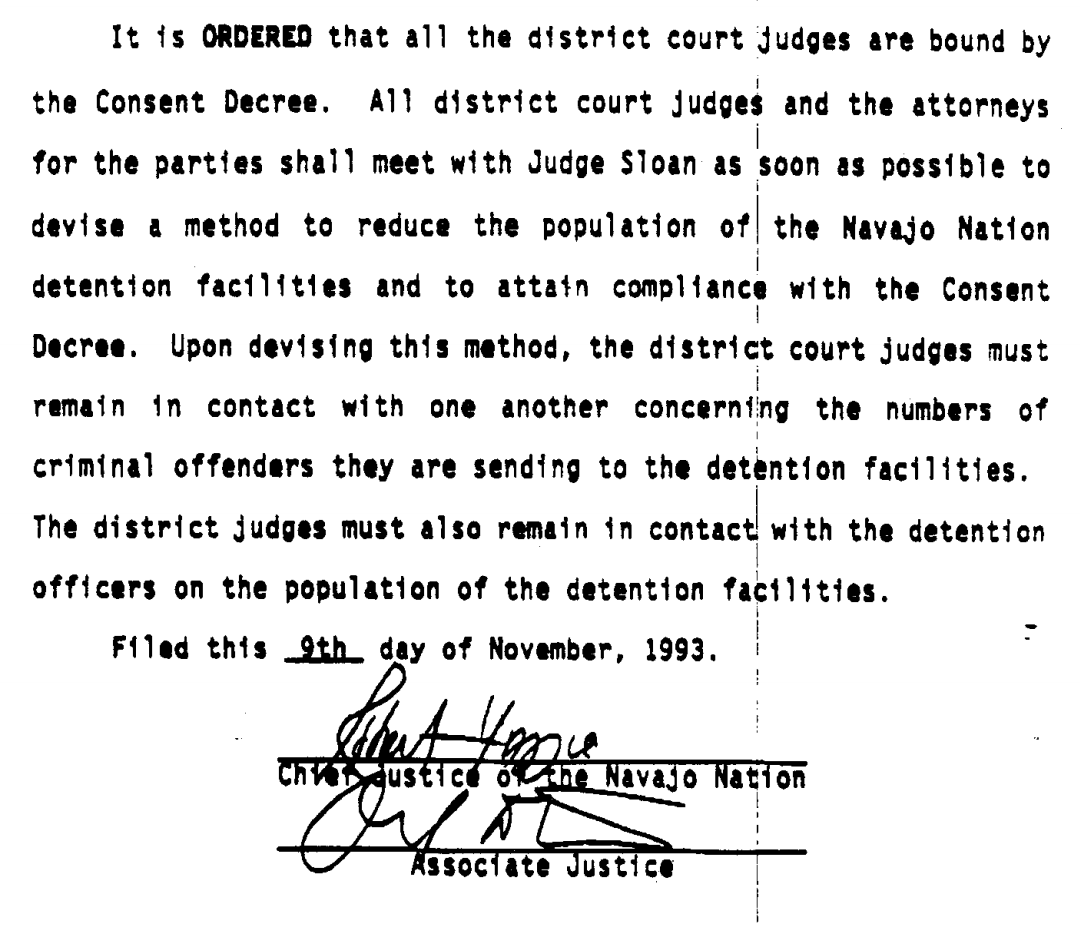 According to a case study about the civil and human rights violation at the Navajo Nation detention facilities in 1992, "prisoners slept on floors with no mattresses or blankets, near leaking toilets, in hallways, and on dining tables–wherever there was space."
The study also stated the jails were not meeting even the most minimal standards and the facilities were "literally falling apart."
Holgate, who was involved in the case, said overcrowding was also an issue.
"The room size was probably about 14×10 or something, a small holding cell and there were about 20 guys in that room," Holgate said.
Prisoners were also subject to inadequate meals and would have maybe 600 calories a day, Holgate said.
The Navajo Nation was forced to enter a consent decree with the U.S. Department of Interior to ensure the detention facilities were not committing acts of civil or human rights violations.
Given this history, and continued problems, in 2004 federal health inspectors again stated the jails were "health hazards" and "not fit for human occupants" because of the building's conditions.
In 2012, a corrections officer at the Navajo Nation Shiprock Detention Center plead guilty to sexually abusing an inmate and was charged with violating her civil rights. In the same year, an inmate in a Navajo Nation jail died because he did not receive medical care after he drank an entire bottle of hand sanitizer and was vomiting blood.
Navajo Nation jail system still facing challenges
As of May 2017, Navajo Nation officials say the jails meet the requirements of the consent decree.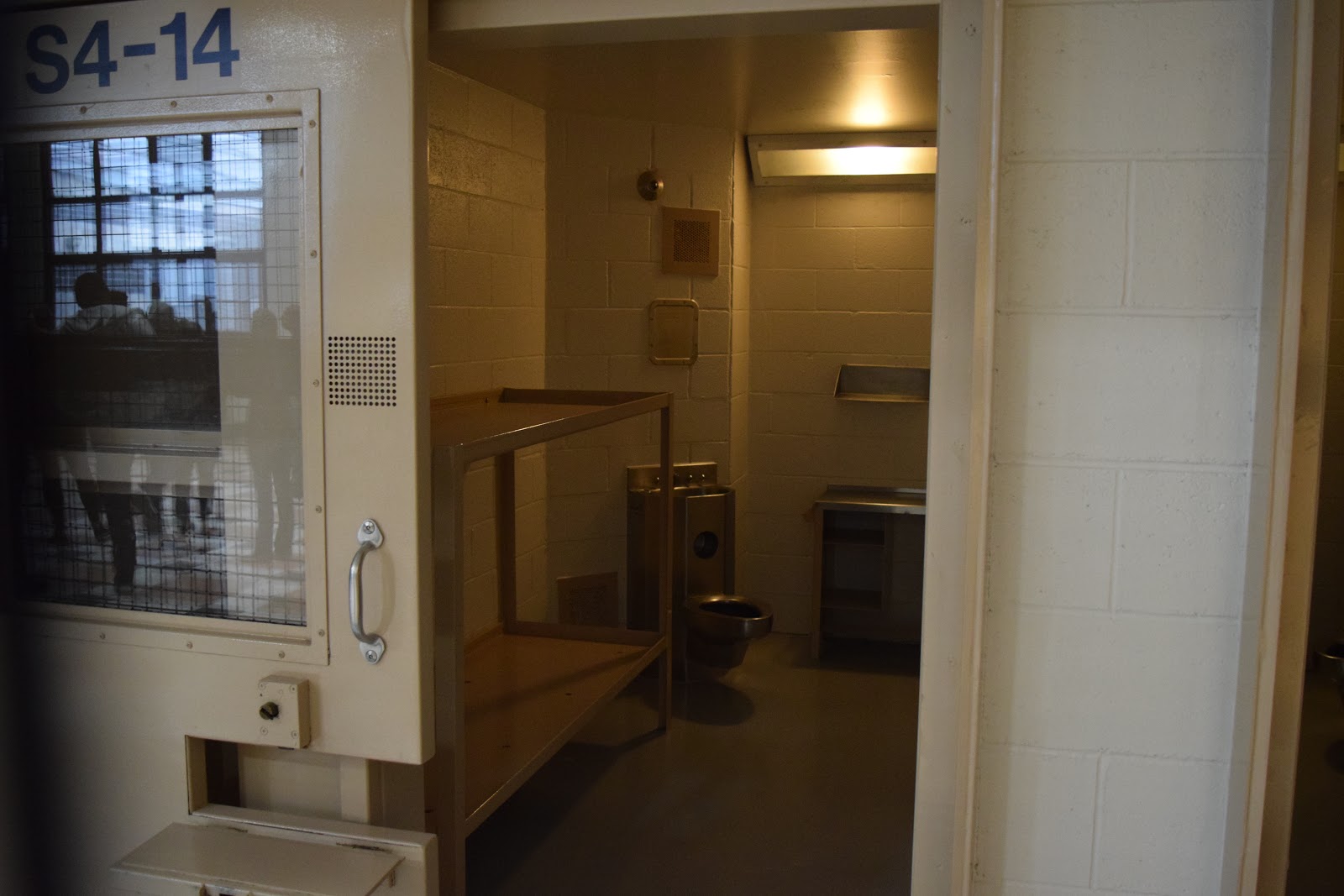 When asked about the civil rights violations and current status of facilities, Navajo Nation Council Delegate Edmund Yazzie said, "I really haven't heard anything…with Crownpoint specifically, I just hear that they have a nice facility— an up to par facility."
Crownpoint, New Mexico is one area of the reservation that has a new jail facility. The overwhelming issue with that location is the lack of correctional officers.
The report of possible violations Holgate was alerted to came from the Window Rock area. However, he said, DNA can not be the firm to pursue any cases brought in at this time, due budget constraints.
Attempts to contact the Window Rock public defender who contacted Holgate were made through the Window Rock Judicial District, but were unsuccessful.
"In a sense the consent decree was a blessing to the Navajo Nation," Desiderio said.
Desiderio has worked in corrections since 1986 and has been with the Navajo Nation for over a decade.
Desiderio said she watched the corrections department shift from being under the Navajo Nation Police Department to the Division of Public Safety. She says under the police, the focus was on incarceration. Now, under public safety, there's a bigger emphasis on rehabilitation and programming for people who are incarcerated.
In 2013, the Navajo Nation Human Rights Commission and the Civil Rights Division's Indian Working Group (IWG) signed a memorandum of understanding (MOU) establishing a process for civil rights complaints.
"This MOU will be that stepping stone toward resolving issues that this Commission has has difficulty with pursuing in the border towns surrounding the Navajo Nation," Commissioner Darden, chairperson of the Commission, said in a press release.
The Navajo Nation Human Rights Commission works to address discrimination against citizens of the Navajo Nation, "by advocating human equality at the local, state, national, and international level."
The purpose of the IWG is to assist the Justice Department's Civil Rights Division in its law enforcement duties and responsibilities towards Native Americans.
"The principle idea of Navajo principles is very important because human beings are, no matter their status in society or the way they are, they're human beings, five-fingered people and deserve respect and humanity," Holgate said.