Federal Probation Officer Aaron J. Givens specializes in helping female offenders and offenders with mental health issues. A typical day for him is a non-stop run of answering emails, attending job search meetings, making at-home visits to clients and conducting community outreach events at the University of New Mexico (UNM) and elsewhere. Despite this workload, Givens is excited to be involved in a unique type of probation.
"It's a great job," Givens said. "Myself and the other probation officers… we consider ourselves agents of change."
Givens says he applies the concept of therapeutic probation which allows him a smaller caseload to provide better help to parolees.
Givens says many probation officers work under excessive caseloads and extreme daily stress while trying to help non-compliant offenders. Some officers can have up to around 100 cases at a time, he said.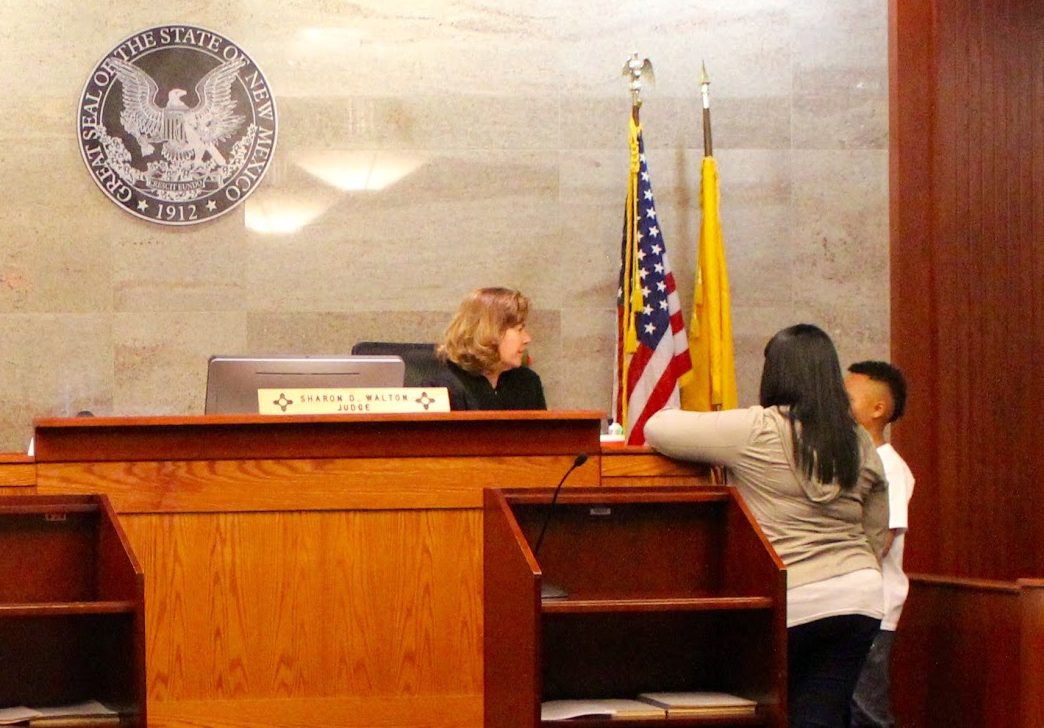 According to a study by the National Association of State Courts and the National Probation and Parole Association, high caseloads generally result in inadequate probation supervision and services. The study also found that under such high caseloads, officers find it difficult to understand the best practices, treatment options and client needs.
The study found the probation's effectiveness is far more complex than the standard probation model makes it out to be. The therapeutic probation model was formed to "implement a risk, needs and responsibility tool to help probation officers develop individualized case plans that address behaviors and risk factors during the period of supervision."
Givens say he only takes specialized cases and works with a wide support team dedicated to helping each client. Givens' caseload is only between 30 or 40 cases at a time, he said.
A large part of this alternative model involves helping offenders with a variety of criminal histories and life experiences, many of whom also face mental health problems and drug abuse.
Judge Linda Rogers specializes in mental health cases at the Bernalillo County Metropolitan Court. She says the first specialized court was a drug court created in Dade County, Florida and it soon found drugs relate to every other kind of specialized case.
Judge Rogers says if a judge is working in a mental health court or domestic violence court, they can expect it to become a drug court by default.
"You can't kick people out of mental health court because they are on drugs," Rogers said. "These problems go hand-in-hand, and you have to be flexible."
Therapeutic probation ties judicial support, case managers, therapists and probation officers together in order to better help offenders. Rogers says it especially works best for dual-diagnosis offenders — someone who suffers from both drug abuse and mental health issues.
Issues to watch out for in the therapeutic model are self reporting, supervision levels and high-risk offenders affecting low-risk offenders, said Judge Sharon D. Walton, who specializes in domestic violence cases at the Metropolitan Court.
"We use risk-and-needs-level assessments to decide how much supervision someone needs," Judge Walton said. "It may seem counter-intuitive, but too much supervision can sometimes have negative results. Some people may feel too overwhelmed and be unable to comply."
Self-reporting can also affect results because people lie, and you have to know what to watch for, Walton said. Those at a high risk to re-offend can increase the risk of others in a group setting.  Therapeutic probation often involves group therapy.
"The drug court model is about reducing recidivism, while mental health courts are about harm reduction as well," Judge Rogers said. "Also, we want to reduce hospital stays. If we can reduce harm, everybody wins, but with these cases we can't get absolute stability."
Judge Walton says probation is a viable option but has limitations.
"Normal operational people either behave positively or negatively, and when you punish bad behavior, it works. The downside is we don't deal with normal operational people. So how do you appeal to someone who normal societal pressures don't work for?" Walton said.
Walton called judges "surrogate parents" because they spend a large amount of time guiding people entering and exiting the criminal justice system.
"These people have have never had outside affirmation or encouragement, and it means the world to them when we can provide it," Walton said.
One of Walton's favorite success stories from working with clients on the therapeutic probation model is about a man who completed a drug rehabilitation program. As she was preparing his certificate of completion, she noticed the ink was smudged but did not bother to prepare a new one. As the man received it, he told her about how much this achievement meant to him and this certificate was the only one he had ever received. Walton said she felt terrible for giving him a smudged paper but was pleased that such a small gesture meant so much to him.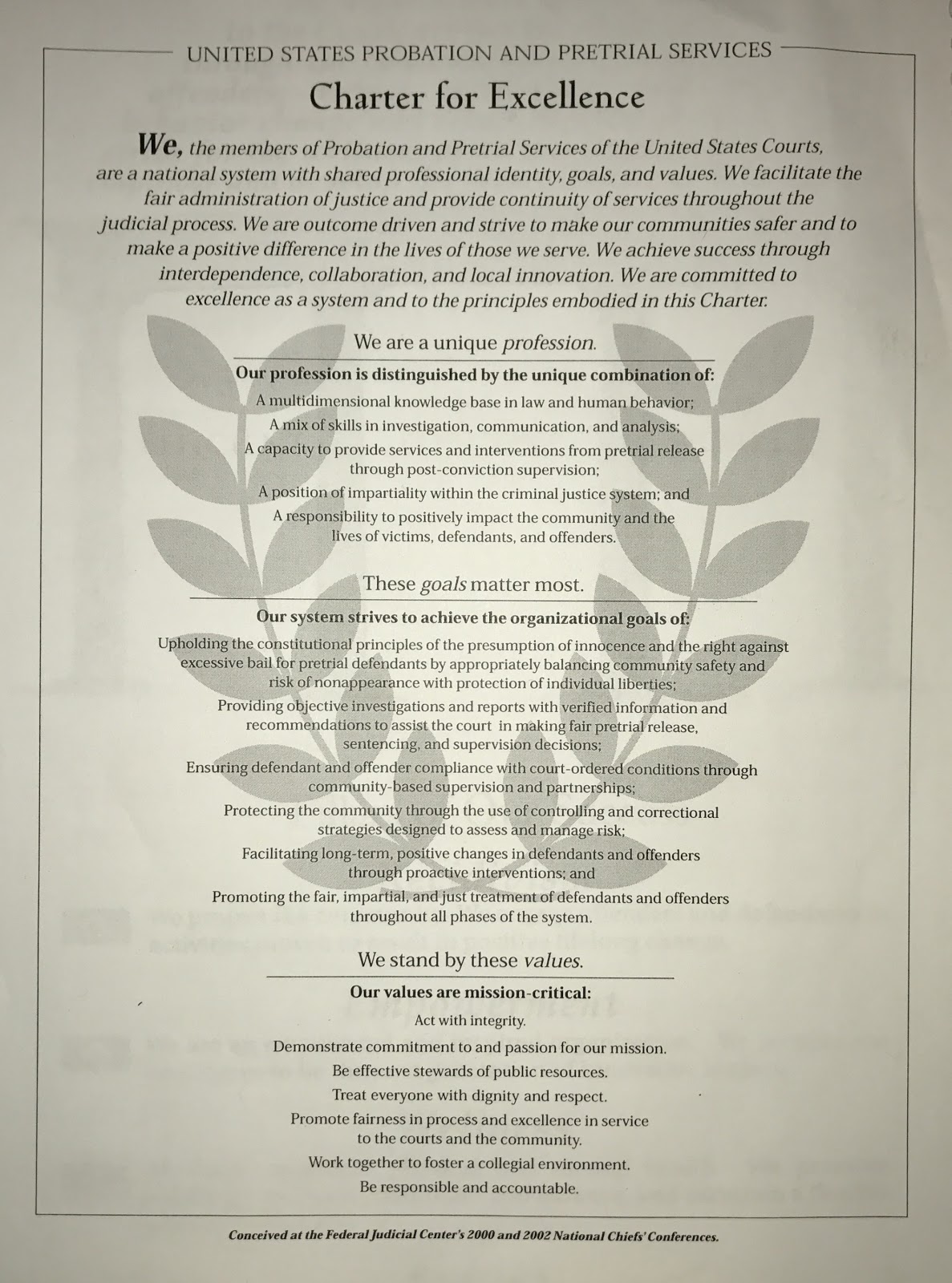 Officer Givens said a success story for him is seeing a past client looking healthy years after probation—"it answers your purpose."
Givens said the most rewarding part of his job is helping people he serves.
"I think when you have a population that needs help, that needs assistance, because they can't do it on their own, I think you get a sense of accomplishment," Givens said.
Walton says it is difficult to determine how to actually measure the success of therapeutic probation because there are no statistics on how someone's life is improving with a new job, therapy or paying child support.
Walton also says this measurement issue can negatively affect the federal and state funding these programs receive; Medicaid pays for many of the therapeutic services. However, he says funding is not as much of a barrier as one might expect, but human resources remain a challenge.
"Judges donate their time to these programs, but we need more probation officers," Walton said.
As probation officers, like Givens, handle specialized cases and take on smaller caseloads, the result is more probation officers are necessary to ensure offenders have a real chance at improving their lives.
"Oftentimes, people react badly to the program because you're making them go to places they don't want to go," said Andres Garcia, Chief Probation Officer at the Metropolitan Court. "The accountability is hard for them. We don't have as much success with standard probation because there isn't a huge team to support them."
Judge Rogers says standard probation works for people who want to change but for those who might need more help, therapeutic probation will work better. Rogers says the data shows the effectiveness of therapeutic probation.
While attending the National Judicial College, Rogers said she and her classmates were told to never give up on treatment for offenders.
"They may not be ready the first time, or even the fifth time, but if you can get them when they're ready, it really works," Rogers said. "Don't stop ordering treatment."