Democrat Debra Haaland has won the seat in the U.S. House of Representatives for New Mexico's 1st Congressional District.
She defeated Republican Janice Arnold-Jones and Libertarian Lloyd Princeton.
"Tonight New Mexico, you are sending one of the very first Native American women to Congress," Haaland said. "Today we all came together, and we said we still believe in the American dream, an American democracy and in hope.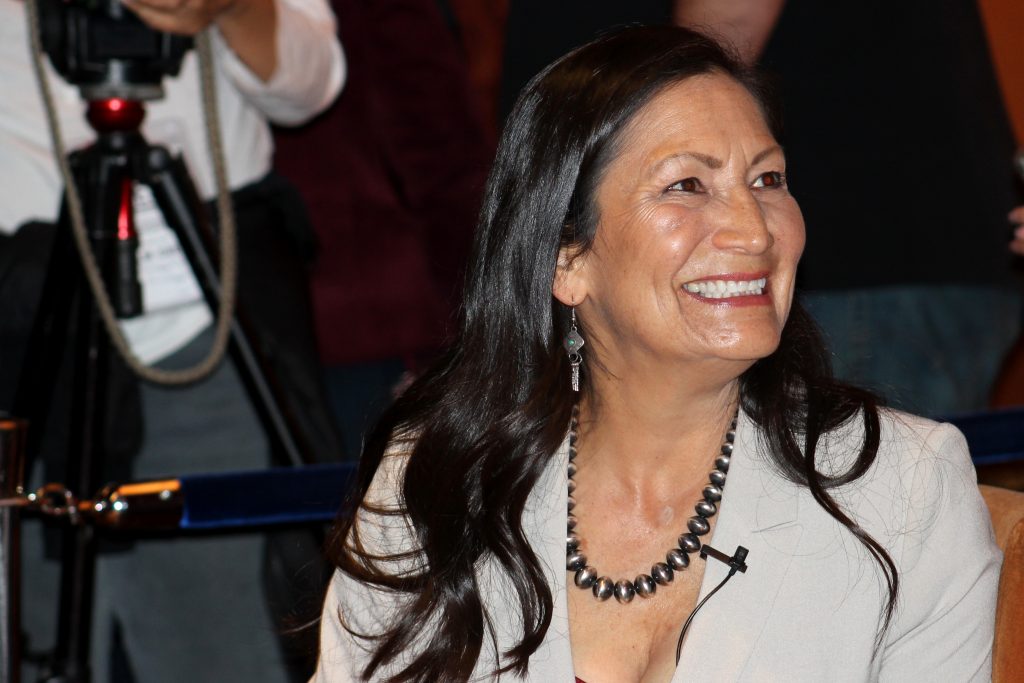 Haaland was leading with 59 percent of votes election night. She gave her victory speech to the Democrat Party of New Mexico at Hotel Albuquerque.
"We still believe America is stronger when we work together. We believe diversity and representation make us great," she said.
Haaland's campaign message concentrated on moving New Mexico forward in health care and with a renewable energy economy. Haaland raised over $1.9 million from April 2017 to October 2018 and spent almost $1.8 million, according to the Federal Elections Commission.
Arnold-Jones focused on jobs in New Mexico, especially jobs at Sandia National Laboratories and Kirtland Air Force Base. She raised about $283,000 throughout her campaign and $253,000 spent.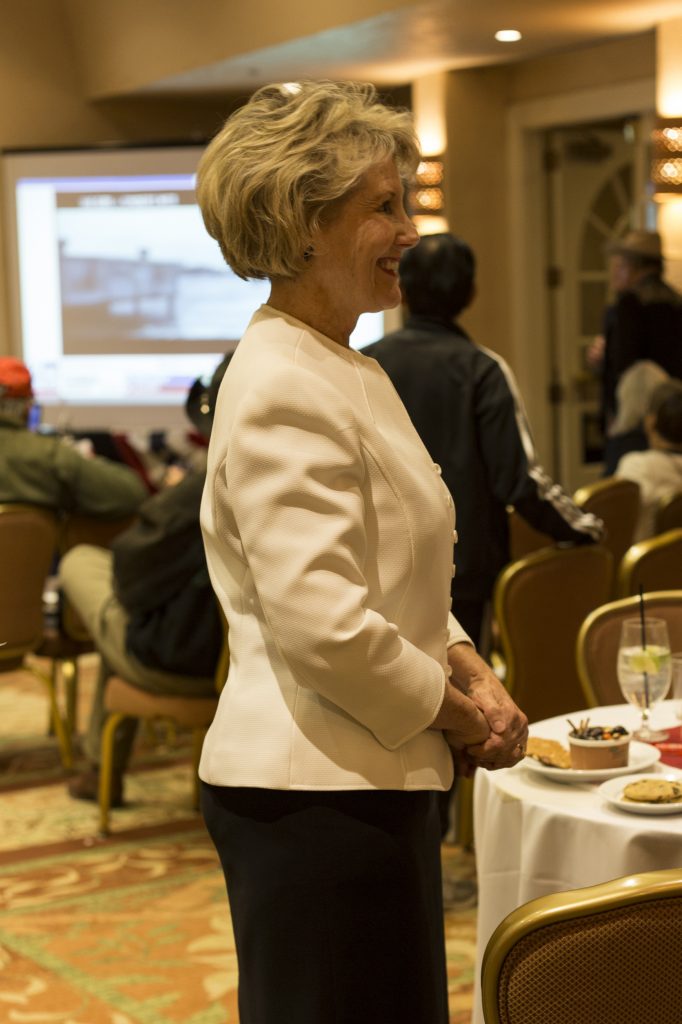 Princeton's focus was on improving the economy with job skills, training and placement. He raised about $63,000 from October 2017 to October 2018 and spent $62,000. Princeton shared his hopes for the Libertarian party.
"I know in 2019 and 2020, moving forward, we are going to make a difference," he said.
Haaland spoke about the difficulty of campaigning.
"It's hard running a campaign," Haaland said. "I know that you put your blood, sweat and tears into running, and I am happy that I had opportunities to participate in forums with my opponents. I wish them the absolute best."
At 10 p.m. Arnold-Jones gave her concession speech. She gave credit to her opponents and said although she knew the race would be a challenge, her goal was to share her message with the public.
"It was a tough race, but this state is worth it," she said. "If the people want this and it's their agenda, then I respect that. I may not agree, but I respect that."
Arnold-Jones hinted at the possibility of running in the future but said she is getting older, so only time will tell. 
"All I know is that I am going to sleep in tomorrow," Arnold-Jones said.
Arnold-Jones ended the night at 36 percent of votes and Princeton at four percent of votes.
"I know in 2019 and 2020, moving forward, we are going to make a difference," he said.
You can follow Alyssa and Vanessa on Twitter @albitsie and @vanessarmartin.