Democrat Michelle Lujan Grisham was announced the winner of the New Mexico governor's race, beating Republican Steve Pearce by 14 percentage points (vote results as of 9 p.m. Tues.). 
With education on Lujan Grisham's radar, she said that is her first line of work as governor.
"The number one priority from this day forward is public education," Lujan Grisham said. 
Supporters of Lujan Grisham, including Albuquerque Mayor Tim Keller, celebrated her victory at the watch party at Hotel Albuquerque.
"Tonight, it's all about people. It's all about us and what we stand for," Keller said.
Joan Baker, executive director of Businesses Educators and Families Organizing to Reform Education (BEFORE) said she's anticipating New Mexico's education system to improve following Lujan Grisham's inauguration.
"We're looking at education," Baker said. "I feel like she's going to be open to talking to those that it affects the most."
Rorik Rivenburgh, said he's anxious for Lujan Grisham to take office.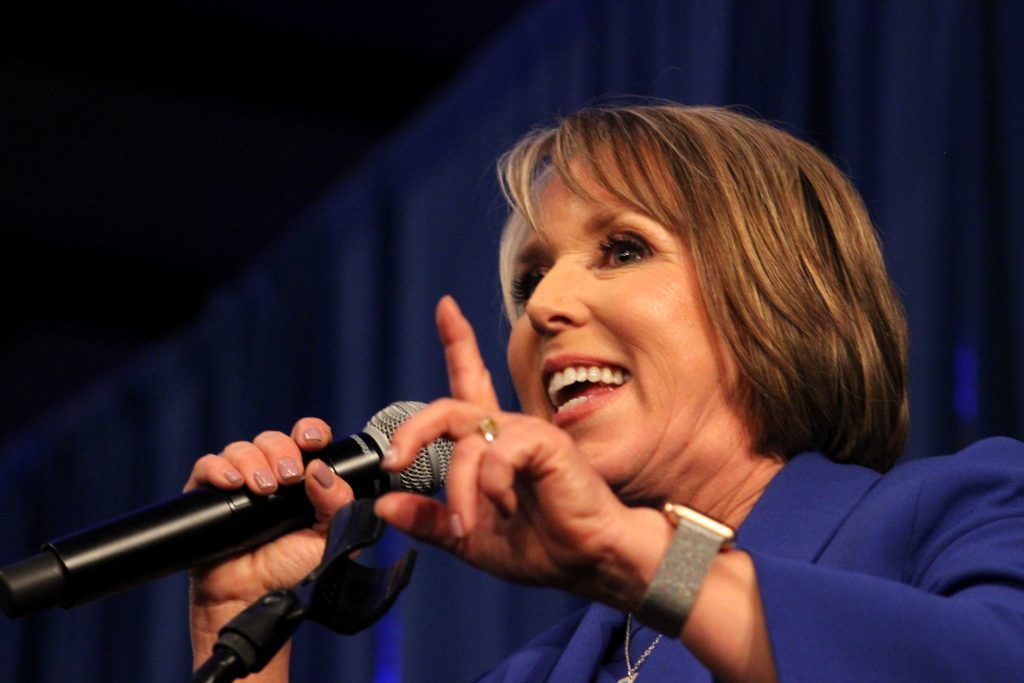 "It's pretty exciting to see such a huge turn out here tonight. I think the enthusiasm is obviously large here in New Mexico," Rivenburgh said. "New Mexico's been a Democratic state but recapturing the governor's chair is going to be very important for us."
A native New Mexican, born in Los Alamos, Lujan Grisham's political career started when she became the New Mexico Secretary of Health in 2004. After elected to serve on the Bernalillo County Commission in 2010, she won a seat for New Mexico's first Congressional District in 2012.
During the 115th Congress, Lujan Grisham was assigned to the Committee on Agriculture and Committee of Budget. As a Congresswoman, Lujan Grisham gave up her seat in effort to run for Governor of New Mexico, which came to fruition late Tuesday night.  
Spending
As of the Sept. 10 campaign finance reporting period, Lujan Grisham raised $1.9 million in contributions and spent approximately $1.5 million throughout her campaign. At the time, she had a remaining balance of about $1.3 million.
Collectively, Lujan Grisham has raised approximately $11.3 million from the five positions she has ran for — winning four of them. She received her greatest contribution from the uncoded industry with the donations topping off at $4.4 million. Lobbyists and lawyers are the second greatest contributor with about $1 million.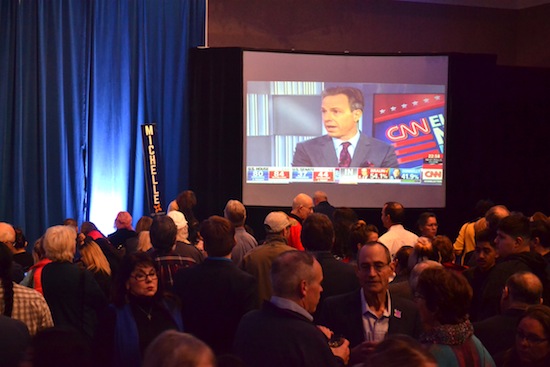 During her third term serving as a U.S. Representative for New Mexico's first Congressional District, Lujan Grisham was chosen to serve as chairwoman of the Congressional Hispanic Caucus.
She has passed legislation to help law enforcement training, public schools and local tribes. She also defended veterans as she increased their access to health care. In addition, she persuaded the Social Security Administration to hire more judges, while holding bureaucrats responsible for a jet-fuel spill, which threatened the drinking water in Albuquerque.
Three days before Election Day, the Albuquerque Journal reported Lujan Grisham at a 10-point lead, with Pearce trailing behind her.
Out of 993 survey participants, 53 percent said Lujan Grisham had their vote, while 43 percent support Pearce. Four percent of the sample chose not to disclose that information or were undecided. Most of Lujan Grisham's supporters are located in the North central region of New Mexico, while the majority of Pearce's supporters are in the East region of the state.
"Our new day has arrived and frankly, I can't wait to get started," Lujan Grisham said. 
Lainey Jameson can be reached on Twitter @livewithlainey.