The crowd was bustling, the energy was high, blue light filled the room.
Democrats celebrated at the Hotel Albuquerque in support of Democratic incumbent Sheriff Manuel Gonzales, as he won the Bernalillo County sheriff's race by 10 percentage points, as of 11:30 p.m., according to unofficial results.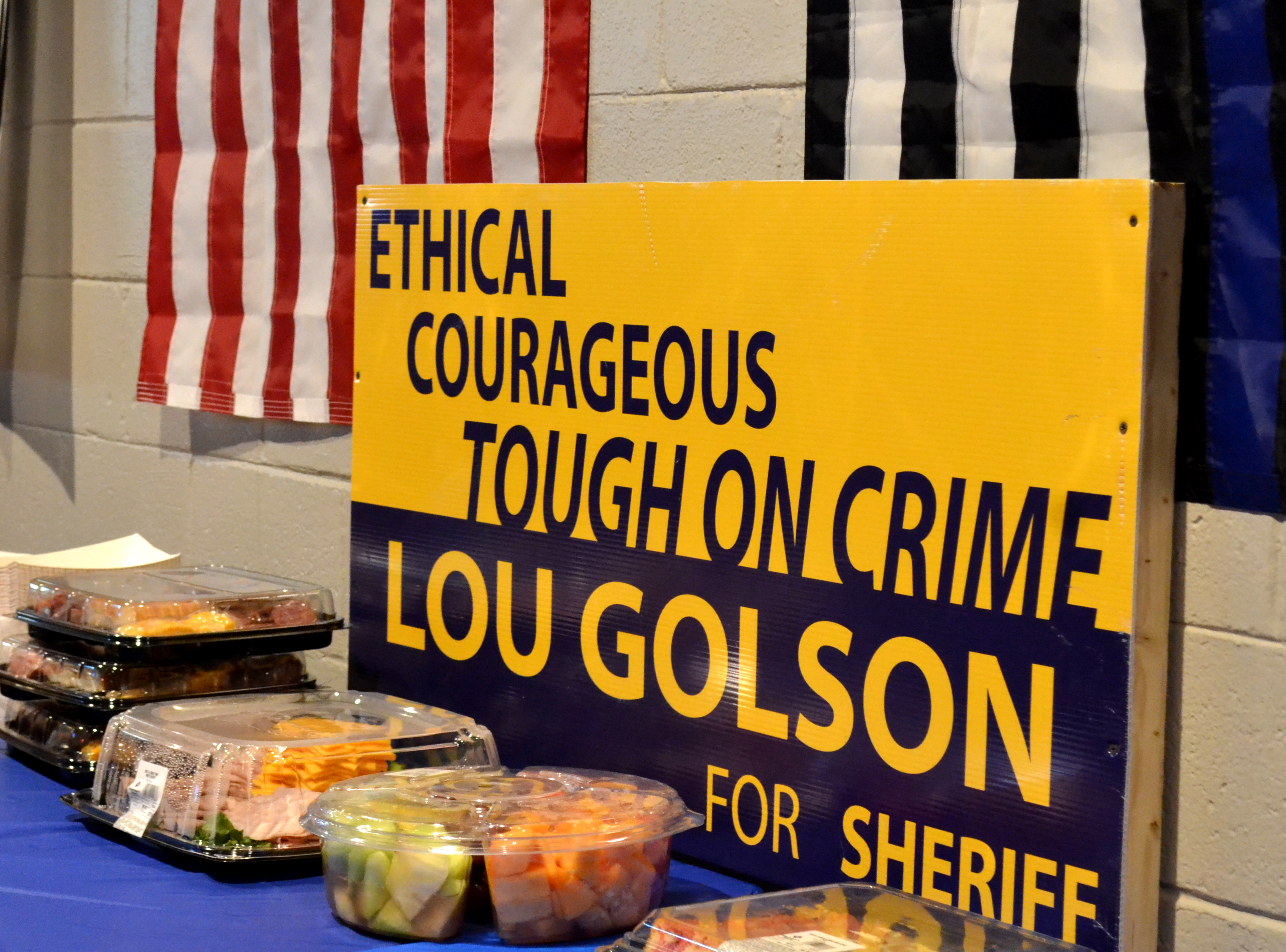 At the end of his watch party Gonzales said he would like to add more deputies to the department.
"We are looking at four more great years, more deputies in office and keeping the trust in the public," he said.
Family and friends also gathered around Gonzales' opponent Republican Lou Golson at the Shift Change Social Club as polling results came in.
"Voters are ready for change, ready for transparency, ready for accountability," Golson said.
Golson chided Gonzales on his management of the department, especially for refusing to adopt lapel cameras for deputies.
Gonzales said he refuses to use taxpayer money to get the lapel cameras and believes they are a misuse of taxpayer money.
"Sheriff Gonzales is not for body cameras," Justin Garoute, a Democratic voter at the Democratic party said. "That is the only reason I'm not voting for him. I don't know how they can help with them being more transparent, but we would have actual footage for when things happen."
Gonzales, who has a bachelor's degree in criminology and management, was elected in 2015. Before becoming sheriff, he worked with law enforcement in many areas, including SWAT and judicial operations.
Golson, an Air Force veteran, worked for 39 years in law enforcement. After being forced to retire in 2016 because of an almost-fatal shooting, he took an interest in the Sheriff's Department and did not like what he was seeing. The department was not using lapel cameras and was misusing force, he said.
"A lot of people think he (Golson) is a great leader and are motivated enough to vote," said Kelly Graff, a Golson supporter who attended his watch party.
Since Gonzales began campaigning, he has raised over $30 thousand and has been endorsed by the Fraternal Order of Police, an organization of law officers, corrections officers, federal agents and probation and parole officers, according to the Office of the Secretary of State.
Golson has raised approximately $7 thousand, his biggest contributors being T-Bird Inc. and Clines Corners operating company, according to the Office of the Secretary of State.
Andrea Solis can be contacted on Twitter @drearooo.