By Michaela Helean / NM News Port
One cold Montana winter, a young woman in her early 20s was stranded on the side of Highway 93 with a broken timing chain on her '63 Chevy Nova.
Julie Clark had nothing but her intellect and her pantyhose to help her get the Nova running again. "When I heard that chain snap I thought I was done for. Luckily I had my nylons in the back," said the now 73-year-old.
Women like Clark and the NASCAR racing gals continue to make history with their cars. Lady Driven 505 is a New Mexico car group made up of 100% women. With more than 100 members, the club is a network of intelligent and hardworking gals who match their cars' personalities. And they do it despite the constant static they get from people who think women don't know a carburetor from a curling iron.
No Competition
Lady Driven member Chris Hughs got pretty tired of people assuming her 2018 Dodge Challenger was her husband's car. Maybe it was the R/T Shaker performance package with air scoop protruding out of the muscle car's hood.
"Men always assume that a woman can't understand the power behind the car," Hughes said at a car show on Nov. 19. "I always hear something like, 'Why is he letting you drive it?'" Hughs said.
Hughes says she cares more about cars and friendship than competition. "With these ladies, I don't have to compete. Anyone can bring any make or model and be accepted."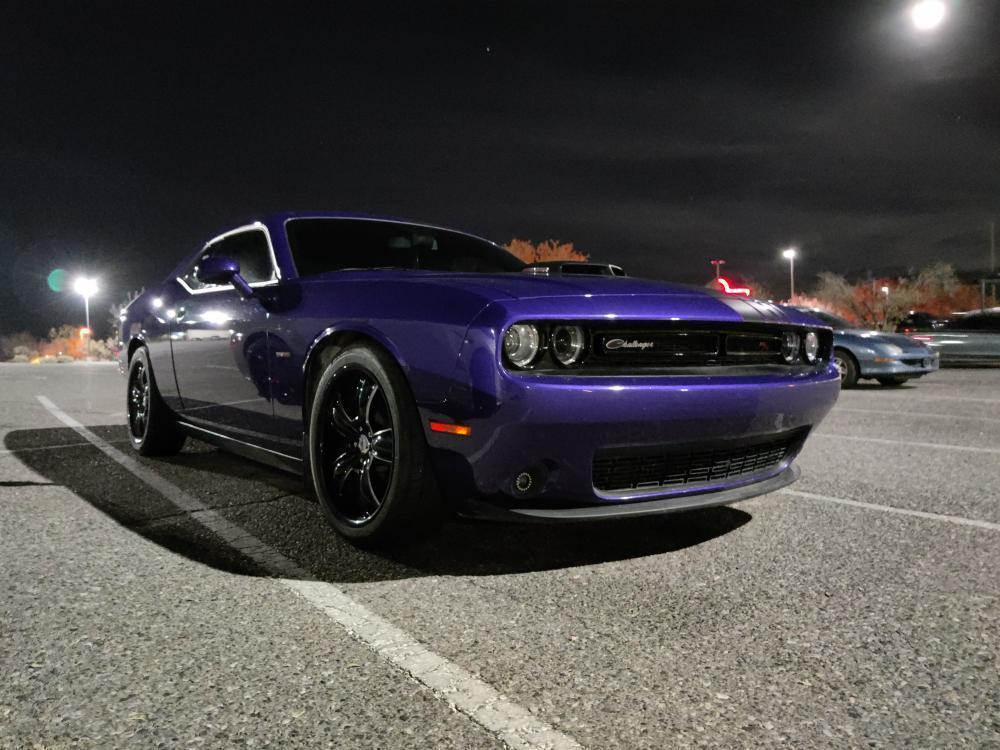 Uplifting
Michelle Brooks' 1999 Chevy Cavalier doesn't have the Challenger's 385 horsepower, but it does have a custom hot pink Jiggly Puff Pokemon paint job. And the color is important to her. "I have breast cancer and it's actually one of the reasons I do car shows," she said. She and her car help raise funds and awareness for the cause.
"It gives me comfort knowing I have friends with this group," she said. "It is a family-oriented group and that's what I love."
Brooks is a single mother living on a fixed income. The day before the show she and the Cavalier were in a wreck. It wasn't totaled but it wasn't driveable. The club is hosting a fundraiser for her and others on Dec. 12.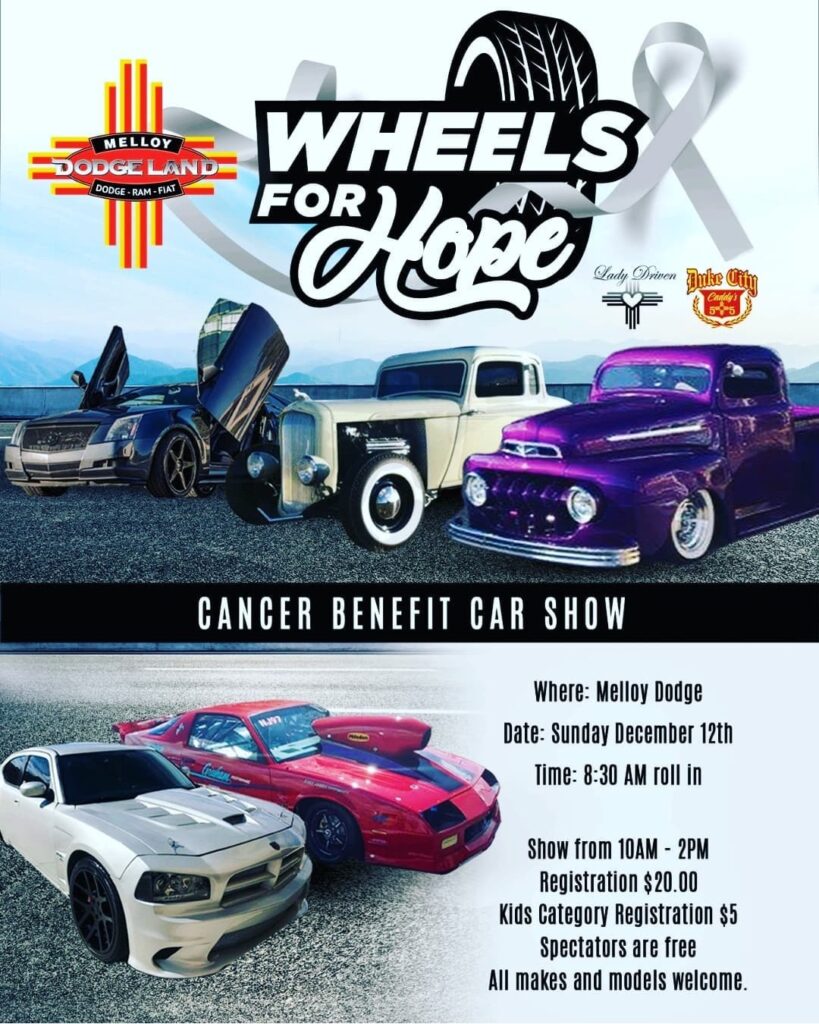 Tribute
Kenya Box's 2015 Dodge Challenger is a tribute to her brother, whose name, Adelajo, is emblazoned on the side in gold script, surrounded by angels' wings and roses.
"My brother was murdered almost 15 years ago but it feels like yesterday," she said while polishing a fender. The community and the support of Lady Driven members have helped her to cope with the grief of her brother's unsolved murder.
Box and her car host many charity events based around the community. She never misses out on an event that will help others.
"This is like a church for me," said box.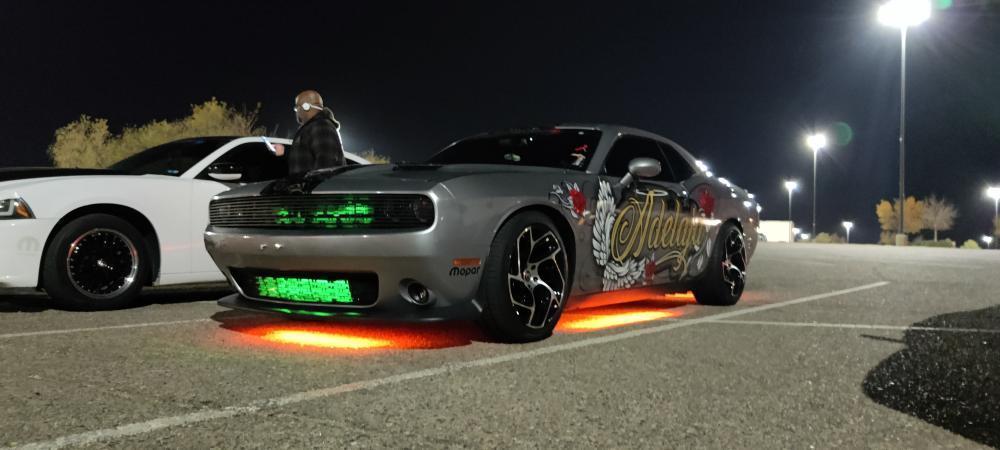 Empowering
Michelle Acosta is a founder and the main gearhead of the group. She proves the doubters and haters wrong every day when she shows up to work as a mechanic at Dodge Melloy.
"I was told I didn't belong—now…I outrun them," she said, revving the engine of her 2006 Dodge Charger SRT 8 with asphalt-shaking gusto.
Out of the factory, the sedan puts out around 430 horsepower, but she has tweaked it to hit 684 horses. It's custom silver paint was color matched to the silver of the lung cancer awareness ribbon, in honor of her mom, who died of the disease.
"There is nothing more pleasing than me beating some guy on the road who thinks he's all that," said Acosta.
"Lady Driven is not a car club nor a group, it is a movement…."Acosta said.
Info Box:
Many modern women have been recognized for their enthusiasm for cars. Some even get paid to shoot tv shows or youtube channels. Find out more at https://www.oraclelights.com/blogs/news/top-female-car-enthusiasts
The timing belt did not arrive as an option until the 1960s and was not standard in vehicles until the late 80s. Unlike the timing chain, it was more flexible and more quiet while driving. It also became a safer option for mechanics to work on as timing chains have been known to seriously injure people. Find out more on their differences at https://www.carfax.com/blog/timing-chain-vs-timing-belt.
Attend the fundraiser event for Michelle Brooks on Dec. 12 at Melloy Dodge Albuquerque. The show runs from 10 a.m. to 2 p.m. Car registration costs $20. To spectate it is free. All funds go towards cancer fighters.
Michaela Helean is a reported for New Mexico News Port and can be reached on twitter @MichaelaHelean