Within seven minutes of clicking the app, Uber driver Jon Tudor was at my driveway, ready to take me where I wanted to go.
"Are you Brooklyn?" he said, having noted my passenger profile in his version of the Uber app. I nodded and took a ride in his white four-door, 2013 Honda Fit.
Tudor drives for Uber,  a startup rideshare company connecting riders to drivers through its apps. Uber markets itself as a convenience for  passengers and as a business opportunity for drivers.  A product of the internet age, Uber's slogan is "evolving the way the world moves."
"Convenience. That's what attracts the drivers the most," Tudor said, "And that's what I like most about it too." Tudor, like many other drivers, works whenever he wishes. They are allowed to make their own schedules, and even take weeks off at a time if they  choose.
According to Uber spokesperson Zara Rahim, drivers like Tudor are not company employees, but contractors, registered with each state as a contract driver.
These drivers can be easily reached, requested and contacted through the mobile app. Once downloaded, the app shows users  a virtual map of their location with small black car symbols indicating  where current Uber drivers are. Once a ride is requested, the app lets you know who is picking you up, what they are driving and when they should be arriving.
Tudor is in his 60s and drives for Uber to make some extra money. He was retired from his previous career, but went back to work and owns a wholesale cut flower shipping company. He ships flowers from growers around the world to customers in the United States.
He said he likes to work for Uber whenever he is not busy with his flower shipping company. He usually drives Wednesday through Sunday.
"That's my favorite part of this," he said. "I can work whenever I want, for as long as I want. It just depends how much money I want to make."
Tudor makes 80 percent of the fare minus $1.00 for insurance. The average fare is anymore from $12.00 to $15.00. He lives on the west side of Albuquerque and prefers to drive there because the rides are usually longer, resulting in a larger fare.
He says if he were to work around the University of New Mexico, off of Central or even downtown, he would give more rides, but with less expensive tabs because those passengers usually don't travel that far.
Tudor began driving for Uber in November of 2014. He said the process to become a driver was anything but quick. It took six weeks for him to fill out paperwork, take online training and get everything in order before he could start driving passengers.
"I had to go through three background checks," Tudor said. "State, local and federal. Once I passed those, I had to send Uber information about my vehicle. They wanted to know the make, model, year. I even had to send them pictures of the car I was going to be using."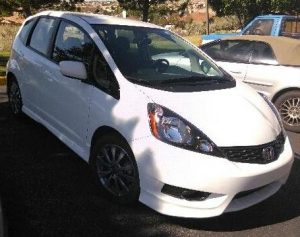 According to Uber.com, the company requests this information to make sure the vehicle being used is up to standard and safe enough to carry passengers. Uber also requires drivers to download their insurance and driver's license information. Tudor uses his Honda both as a personal and work vehicle.
Albuquerque resident Carlo Rogers has had an Uber account for about a year and he said he has used Uber about 50 times since registering. He says all his rides have been consistent and he has never had an issue with a driver in Albuquerque.
"Drivers rely heavily on the rating we receive from our passengers," Tudor said. "I try and make the ride as comfortable for the passenger(s) as possible because the better the ride, the better the rating. I know some drivers have little water bottles and candy baskets for their customers. I can't have that because I'll just eat it all," he said with a laugh.
Tudor's rating is a 4.9 out of 5. If a rating goes below a 4.6, Tudor said, drivers  are temporarily suspended from driving until they receive further instructions and training from Uber.
"Most of the rides are easy and pleasant," Tudor said. "I've never really had anyone who was crazy or belligerent with me. Even then, I don't mind the drunk ones. It's the ones that get out of hand or get aggressive that I won't accept."
Tudor said drivers have the liberty to refuse any passengers, and if they are already in the car, drivers can cut the ride short. What Tudor likes about the rating system is that he too has the ability to rate his customers. Every customer has a profile and account with Uber, and after they receive a ride from a driver, that driver can rate them on their smartphone or computer.
Tudor's car is immaculate; there's no trash, no clutter in the back of his car. He has a phone charger and auxiliary cord for his guests. Tudor said on slow days he has only about five to eight fares, but on busy days he will get more than 15 riders.
Tudor says he plans on driving for Uber for a while, he is planning on taking a vacation soon, once he has some money saved up.
"I think I'll stick with this a little more," he said. "I need to pay off some debt, but I'm having so much fun. Every single day is different and fun, I meet so many new people."
Follow Brooklyn on Twitter @brooklynrrrae[/vc_column_text][/vc_column][vc_column width="1/3″][vc_column_text]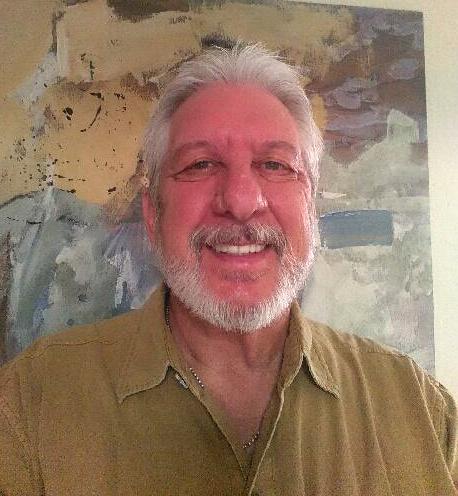 *******************
Name: Jon Tudor
Age: 62
Title: Uber driver
Background: Retired, but currently owns a flower shipping company
What do you think is the most interesting part of the innovation economy in ABQ?
"That we have one. I like Uber so much because of the freedom it gives me, which allows me to want to work. The more money I make, the more I spend and I think this company kind of pushes the economy in an interesting way."
If you weren't doing this job what would you be doing?
"I don't know, really. I probably would have found another job on Craigslist or would have been bored, like I was before driving for Uber. That's why I work for the flower shipping company, because I like to stay busy."
********************