By Ludella Awad / NM News Port / 
As the coronavirus continues to spread across New Mexico, Albuquerque Mayor Tim Keller declared an emergency and announced measures to protect public safety and health. 
Keller reaffirmed the call for social distancing and urged residents to stay home while non-essential businesses and services remain closed. These directions follow statewide advice of New Mexico Governor Michelle Lujan Grisham. 
Keller also addressed ways the city is using its resources to support the community. 
"The front line of city services is all the public services that the city provides and it's really a safety net for many," Keller said. "That includes seniors. It also includes all our first responders."
Keller said all police substations were open. Several substations were also helping collect donations in cooperation with the Senior Affairs Department. 
Meanwhile, the Albuquerque Police Department has increased presence at big box stores to help maintain order as customers stock up on supplies during the coronavirus outbreak. 
Keller said the U.S. Food and Drug Administration is granting guidance that authorizes distilleries to produce hand sanitizer. At least one local business, The Broken Trail Brewery and Distillery responded, providing APD gallons of hand sanitizer and offering free bottles to the public.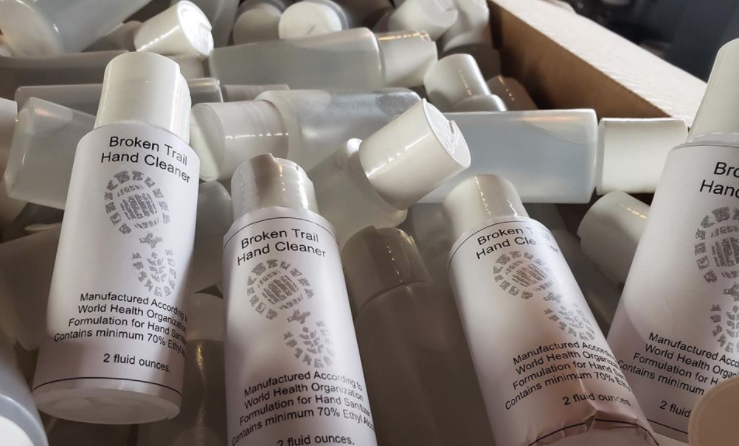 Keller encouraged the public to keep informed, access resources and submit tips via the City of Albuquerque's website.  
Some services are limited. The Albuquerque Animal Welfare department is only open with appointment requests. Those who are interested in adopting a pet are requested to call the department to schedule an appointment.  
Courts remain open. That includes New Mexico's appellate, district, metropolitan and magistrate courts. The state supreme court issued a request that allows payment extension of fees and fines for up to 30 days during the coronavirus outbreak.
During the briefing, Albuquerque Police Chief Mike Geier said that no officers have tested positive for COVID-19.
He said APD is implementing protocols to help prevent the coronavirus spread.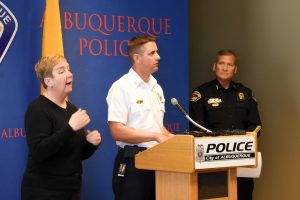 "We have to make sure our officers are safe," Geier said. "We work closely with the Fire Department to develop mutual protocols and practices." 
Albuquerque Fire Rescue Chief Paul Dow said no firefighters have tested positive for COVID-19. 
If anyone has health concerns on COVID-19, they can contact the coronavirus hotline at 855-600-3453. The public is urged to use 911 for emergencies only. Dispatchers will look out for COVID-19  symptoms. 
More information on the state of New Mexico's health response, visit the NM Department of Health site.