Three local candidates for the U.S. House of Representatives have laid out their positions on legal use of cannabis. Democrat Debra Haaland, Republican Janice Arnold-Jones and Libertarian Lloyd Princeton are vying for the open seat representing the first congressional district in New Mexico.
The district includes the Albuquerque metro area, most of Sandoval, Santa Fe, Valencia counties and all of Torrance county. The seat is vacant after Michelle Lujan Grisham (D-N.M.) decided to run for the open governor's office.
Legalizing marijuana for recreational use is getting an increasing level of public support. In a September poll conducted by the Albuquerque Journal by Research and Polling Incorporated, 60 percent of New Mexicans support a bill to legalize, tax and and regulate marijuana sales to people over the age of 21. Some 32 percent opposed the measure.
In an interview with New Mexico News Port, the third party candidate Lloyd Princeton said he is in support of recreational marijuana. He says people in the United States want it legalized.
"The war on drugs has not worked. It's been decades to prove this. It's basically 
just incarcerating a lot of people who are not committing violent crimes, taking resources away from going after actual violent offenders who are causing problems," Princeton said. "Particularly for the state of New Mexico, given our crime rates."  
The FBI Uniform Crime Report found that the city of Albuquerque had a 23 percent increase in reported violent crimes from 2016 to 2017, making it among the "20 Most Dangerous Cities in America."
Princeton said he would advocate for the legalization of all drugs because, he said, after time the novelty subsides. If people cannot control themselves and they have a problem with drugs, then it is a medical issue, according to Princeton.
"Addiction is part of the human nature — drug addiction, sex addiction, spending addiction, gambling, it isn't going away,"  Princeton said. "The idea that we can just outlaw one of them isn't going to happen. The idea that we can regulate something and better control and contain it is more realistic."
Proponents of legalizing recreational marijuana say it can create jobs and boost the economy, pointing to the positive economic impacts seen in states like Colorado, Oregon and Washington, which legalized pot earlier this decade.
Data show 69 percent of Democrats say marijuana use should be legal and Republicans are split with 45 percent in favor and 51 percent opposed, according to the Pew Research Center.
Candidate Janice Arnold-Jones is one of those Republicans opposed to legalization of recreational marijuana because, she argues, it affects more than just people but can actually hurt the economy and jobs.
"Our medical marijuana is already on dicey grounds and I appreciate that it's popular, my job isn't to make the popular decision, my job is to make the best decision for our citizens," Arnold-Jones said. "You can have all the recreational marijuana you want but after awhile, you don't have a job, you can't pay for it."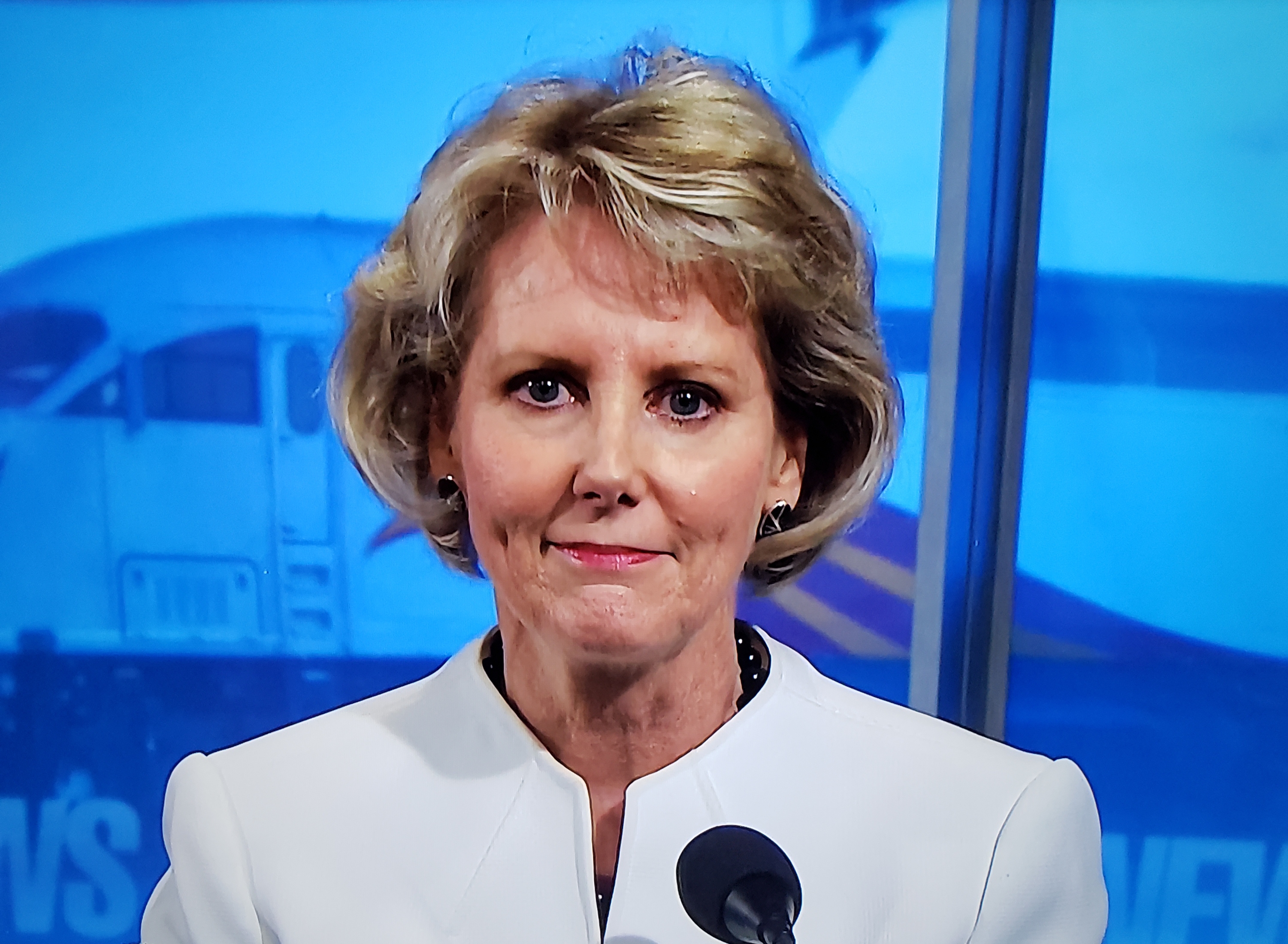 Arnold-Jones' campaign has focused strongly on protecting New Mexico's government-funded labs and military bases, which, she said, could be undermined by liberal marijuana policies that are not recognized by the U.S. government.
People cannot use marijuana — or any drug — if they are employed at the labs, Arnold-Jones pointed out.
About 10,000 people are employed at Sandia National Laboratory headquarters in Albuquerque according to the Sandia National Laboratories website.
Meanwhile, the Democrat in the race, Debra Haaland, favors legalization of medical cannabis on the federal level.
"If it gets approved, if it passes and is legalized on the federal level then the V.A. hospital will be able to prescribe marijuana to veteran patients, to fight their PTSD or pain or both and I just think that's a lot safer than opioids,"  Haaland said.
Opioid abuse has been a growing problem in the United States for years. In 2017, there were over 50 written opioid prescriptions written for every 100 Americans — and the prescription duration was at an average of 18 days — according to the Centers for Disease Control and Prevention.
The risk for opioid disorder is greater the longer the prescription and dosage is, according to the CDC.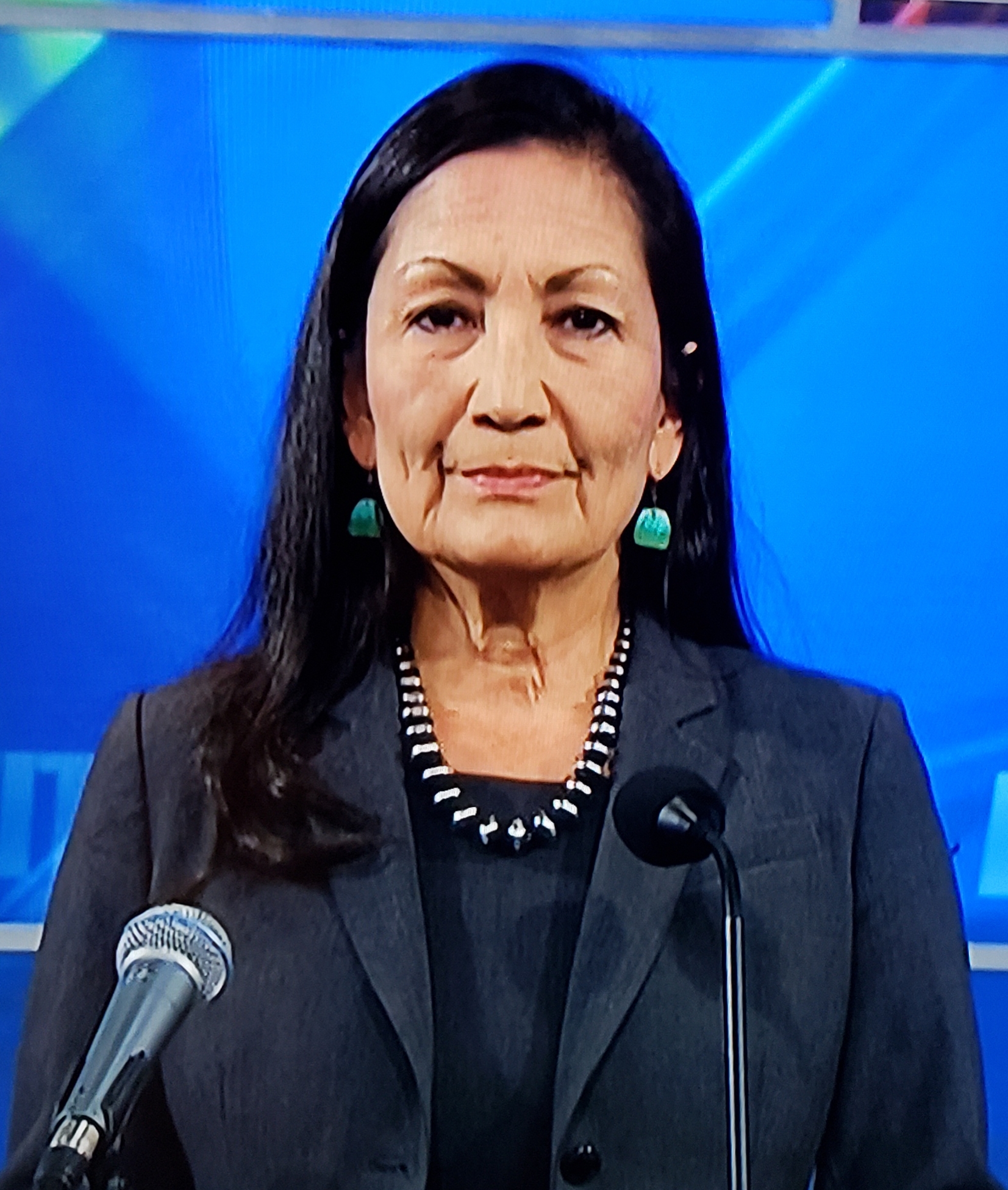 In an interview with New Mexico News Port, Haaland said that could be another funding stream for the U.S. education system. She said it could also help decrease reliance on private prisons.
"I have also come out very strongly for legalizing cannabis because I believe that our prisons are getting filled with people for nonviolent crimes and I think that in lieu of that, that we should be offering rehab and drug courts and allocations for those purposes,"
Haaland said in a debate conducted by KOB 4 on Oct. 15.
Absentee voting has already begun in New Mexico. Early in-person voting begins Oct. 20 through Nov. 3. Election day is Nov. 6.
Alyssa Bitsie can be contacted on Twitter @AlBitsie.