By Manuel Romero / NM News Port
Starting this week, the New Mexico Department of Workforce Solutions will be allocating additional funds granted by the Federal Emergency Management Agency to New Mexico residents who meet the necessary qualifications.
Similar to the CARES act, which provided recipients an additional $600 per week from March through July, these additional funds — which are referred to as the Lost Wage Assistance (LWA) program — will amount to an additional $300 per week to residents receiving unemployment benefits due to the ongoing COVID-19 pandemic.
NMDWS Secretary Bill McCamley said the majority of people who are currently receiving unemployment benefits should qualify for the additional $300.
"Anyone who was making at least $100 per week and is on unemployment should be eligible," McCamley said.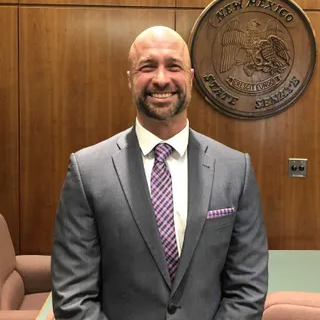 McCamley cautioned that there would be around 2,000 residents who would not qualify because they do not meet the minimum threshold.
"While we do not think that that is ideal, (2000 people) is less than two percent of the (state's) population," he said. McCamley also said there is no appeals process for residents who are rejected for the additional benefits.
When asked if the federal and state governments were working together in regards to determining eligibility regulations, or if the federal government was calling the shots, McCamley said, "It is very much the latter."
McCamley said that since state residents receive between $87-$480 weekly through the unemployment program, it is difficult to quantify an exact amount of how much money each recipient would get. The Trump administration set the $100 limit on the weekly benefit amount.
"The federal government gives us its mandates and we have to follow them," McCamley said.
New Mexico was one of the first states to submit its LWA program application to FEMA after the program was authorized by the presidential memorandum on August 8.
New Mexico was approved for three weeks of payments from the LWS to cover the weeks from July 26 to August 16. According to the NMDWS website, the state has applied for additional funding benefits for the week of August 17-August 22 and plans to apply for funding for as many weeks as possible going forward so as to maximize the supplemental benefits for New Mexicans.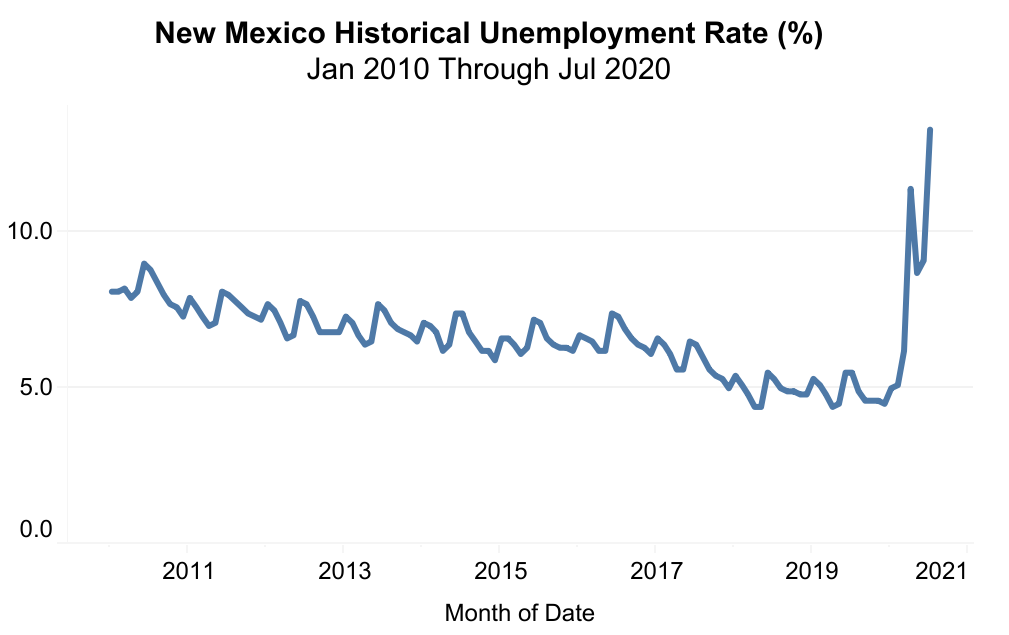 Regarding any future federal assistance, McCamley said that while he had not heard of anything beyond the LWA, he hopes to see a "comprehensive program that would come through Congress."
How recipients use their unemployment benefits is up to them, but Mike Montoya, a father and custodian at the Alamosa Community Center, said he has known people who were receiving unemployment benefits misuse their additional funds.
"People that I know who were getting that $600 from before were getting kicked out of their apartments because they were spending all the money," Montoya said.
"My daughter told me one of her friends (who was receiving benefits) spent a week's worth on clothes," he said.
Montoya's advice is to be conservative and only use the money for essentials.
"People need to take that money and pay their bills, that's what I did," Montoya said, referring to the $1200 federal stimulus check he received earlier this year. "I paid all the bills, then gave the rest to my wife, so she could put that money into our business."
According to the state, a person already receiving unemployment benefits does not need to submit an application for the LWA program — they would only need to continue to submit their weekly unemployment certification form. The form associated with the LWA program verifies that an individual's unemployment was caused/is related to the COVID-19 pandemic.
Manuel Romero is a journalism student and reporter for New Mexico News Port. He can be reached on Twitter @mannyboy92phx.