By Bodie Russell / NM News Port
Census 2020 leaders point to a multitude of problems, especially the coronavirus pandemic, that lead to low self-response numbers in New Mexico. 
New Mexico's reported response rate was 58.7%. It fell short of the 60% rate of 2010. But it fell even shorter than the 62% response rate of 2000.
Getting a high response rate was a top priority of New Mexico Governor Michelle Lujan Grisham. 
She signed an executive order that got leaders, organization directors, and heads of state departments together to form the Statewide Complete Count Commission. Their job was to promote and advertise 2020's census to boost New Mexico's 20-year ongoing low response rate. 
According to New Mexico Voices for Children, the state's failure to account for some 4,150 children in the previous census cost the state over $1000 per child per year in lost federal funding.  
But the state's best efforts could not get New Mexico to improve its self-response rates in 2020.
Steve Kopelman, Executive Director of New Mexico Counties and Statewide Complete Count Commission member, said that the difficulties they had were caused by COVID-19, the biggest being administering the census to rural counties. 
"The outreach was particularly difficult in the rural counties because they weren't able to get the initial information," he said.  
According to datacommons.org, New Mexico has a little under 1 million housing units.
Not being able to go door to door proved to be difficult, but some counties had the idea of bringing Chromebooks to county buildings to help people fill out the census. Counties held promotions to get people to come down. 
"We did everything we could to help," he said. 
The 2020 Census was the first time people could report their household data using the internet, in addition to the usual mail-in form and by phone call. 
Kopelman said the use of the internet was helpful, but New Mexico lacks good broadband reach. The Associated Press reported in August 2020 that one in five residents in the state lacks high-speed access. 
"Some communities have such poor reception, and it was quite a challenge," Kopelman said.
Another problem faced was communication with the U.S. Census Bureau. While Kopelman said they worked with some great people, the Bureau's extension and shortening of the deadline did not help.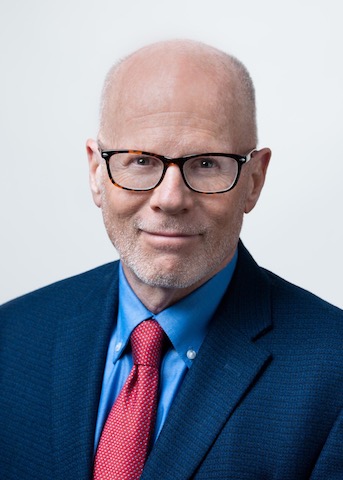 "It was so hard," he said. "On the Navajo Reservation, how do you go door to door when there's COVID? I think the Census Bureau could have been a lot more help." 
There was another big factor that likely suppressed New Mexico's response rate. The Trump administration's effort to put a question about citizenship on the census and then withhold illegal immigrants from the final count.
"It was an enormous impediment," Kopelman said. "In the immigrant community, there's a lot of distrust in the government to begin with."
He said that's why groups doing outreach for underrepresented communities were so critical. 
Dr. Qian Cai (pronounced "chien tsai") Director of Demographics Research Group at The University of Virginia said the former administration's effort could have caused concern for everyone. 
"[This fear] may have spilled over to authorized immigrants and even naturalized citizens," Cai said. "This could result in underreporting or inaccurate reporting in the census of foreign-born residents and their family members." 
NPR reports that census results could be delayed until April. Dr. Cai says that this is worrisome for the quality of data.
"Data irregularities have been reported as the reason for such delays," she said.
Another worry is the new privacy protection feature, "differential privacy," which Cai says will affect all levels below the state level.
"This new procedure is not tested and proven, and remains a big concern for many data users," she said. 
Differential privacy is a new privacy protection system that was put in place for the 2020 census. It relates to other safety measures such as disclosure avoidance, the process in which data is protected to make sure census statistics can remain anonymous. 
Despite digital or pandemic-related problems, Kopelman praised the effort of local, county, and state bodies to get people counted. 
Kopelman also commended the efforts of different nonprofit organizations such as Somos Un Pueblo Unido and New Mexico Coalition to End Homelessness. 
The census started on April 1st last year, with the U.S. Census Bureau following up on homes in May. 
The U.S. Census Bureau reports as of Nov. 27, 2020, that Bernalillo County's self-response rate is 71.4%. The U.S. Census Bureau also provides information on the internet self-response rate for all states. New Mexico comes in at 44.8%. 
Los Alamos county saw the highest self-response turn out with 83.3%.
New Mexico isn't the only state or territory that came up short in self-response. Maine, West Virginia, Alaska, and Puerto Rico all fell below the 60 percent mark for self-responding. 
The national self-response rate is currently at 67%, point five percent higher than in 2010.
The Enumerated in Nonresponse Followup (NRFU) rate does account for those who did not self-respond and works as a sort of follow up process to the initial count. New Mexico's NFFU rate is currently 41.2%, and so the Census Bureau considers 99.9% of all New Mexicans accounted for.
While the Census results affect how and where government funds get distributed, they also will inform changes to congressional district boundaries, in the processes known as redistricting and reapportionment.
Bodie is a reporter for New Mexico News Port and can be reached at nmnewsport@gmail.com