By Bradley Eversgerd
From the police mystery Dark Winds on AMC to the edgy coming-of-age series Reservation Dogs on FX, new shows produced by Indigenous directors, writers and actors are putting a spotlight on Native American culture.
"Reservation Dogs has curses and catfish, dance numbers and trust falls, decent people, terrible people and a cavalcade of supporting characters who color and shade this already vibrant world," according to its creators. It is the first show on which every writer, director and main actor is Indigenous.
And it's been a critical success, landing on more than 80 year-end best lists and earning a slew of awards, including a Peabody.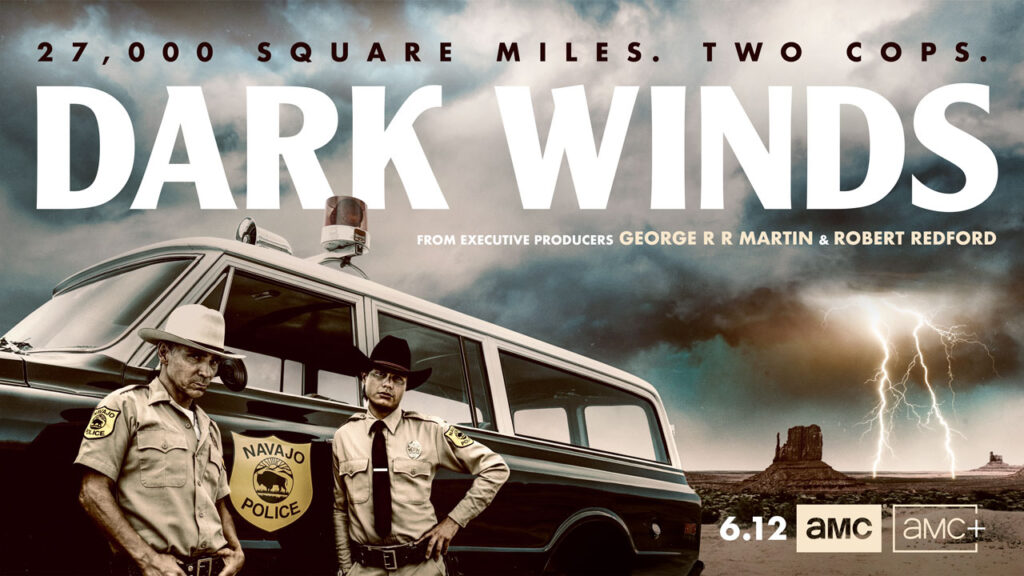 "We have so much racism and stereotypical things, but we don't let it get us down," says UNM graduate and filmmaker Jeanette Dedios. "Reservation Dogs is a prime example—we use humor to talk about the issues that are mainly bad."
Dedios (Jicarilla Apache and Diné) is a 2022–2023 New Mexico Local News fellow at KNME-TV and KUNM-FM. She's also the co-director of the documentary Grounded, about the creation of a new Native performing arts space called Two Worlds.
Reservation Dogs follows a group of teenagers in rural Oklahoma as they deal with challenges specific to Native life. It doesn't shy away from dark topics, including suicide, lack of clean drinking water, cultural erasure, alcoholism and abuse.
But it's funny, too. "It incorporates the slang and quick-witted humor found in many Native communities across Turtle Island," writer Neegahnii Madeline Chakasim wrote in a piece for the Indigenous Foundation.
Indigenous representation in media is improving and Reservation Dogs is proof, says said Lloyd Lee, a professor in UNM's Native American Studies department and the editor of the Association for American Indian Research journal Wicazo Sa Review. It demonstrates that "a show that focuses in Native themes can be funny and human," but it shouldn't be an outlier.
A lack of representation has real negative effects. "Studies show the psychological, mental, physical and spiritual consequences of negative representations in popular culture," ranging from low self-esteem to trauma and dysfunctional family dynamics.
Shows like Dark Winds, loosely based on the Tony Hillerman mysteries set in New Mexico and Arizona, prove that productions with Indigenous actors in the lead roles aren't limited to shorts or art films.
In the past Native American actors were lumped into roles of villains or sidekicks while major roles were given to white actors doing "red face," like Audrey Hepburn playing a Kiowa woman in the 1960 film The Unforgiven.
Problems continue to this day. Indigenous actors walked off Adam Sandler's 2015 film The Ridiculous 6 because of stereotypical characters and disrespectful jokes on set.
"We've had a rocky path," Dedios says. "In terms of film, we haven't had the representation that we deserve."
Dedios says she's happy that it appears "big media" is ready to back writers, producers and actors who want to put their culture in a positive light. She holds out hope that more shows and films created by and starring Indigenous creators can deliver a better, healthier look at Indigenous culture.