Kristin Browning-Mezel's husband Tim was becoming a pinball aficionado and realized one of the games didn't have all the parts he wanted.
Browning-Mezel said frequenters of an online pinball forum wanted a model donut shop in the game. She said her husband decided to get into 3D printing to make high quality accessories for pinball machines.
The company was started in October of 2013.
"They're a lot like cars. You know, people get their cars and they want to customize it. They want a custom license plate, they want a custom dash mat or floor mat. Well, pinball is the same way," said Browning-Mezel the self-declared head honcho of the company, Mezel Mods.
Browning-Mezel's husband asked frequenters of online pinball forums what they want for their personal games.
"To do that he had to listen to the customers, but also he had to have a collection of games," Browning-Mezel said. "Now what we do is we get a game and we look at possibilities for that game and come up with ideas, test them with the market and then start selling them."
Browning-Mezel said they have 12 games at their facility at 504 Frontage Road NE Suite B, Rio Rancho. In March 2015 they moved their business out of their home and into this location.
"Now we have a whole area back there for doing manufacturing and the design work. This is more where we do a little bit of testing and we also do social events up here," Browning-Mezel said.
Mezel-Mods has an online store where customers can search for accessories based on the games they own. They also have a few wholesale clients.
"We have a wholesaler in Germany who sells our products. Then we've got  a couple of other U.S.-based companies that sell our products as well," Browning-Mezel said.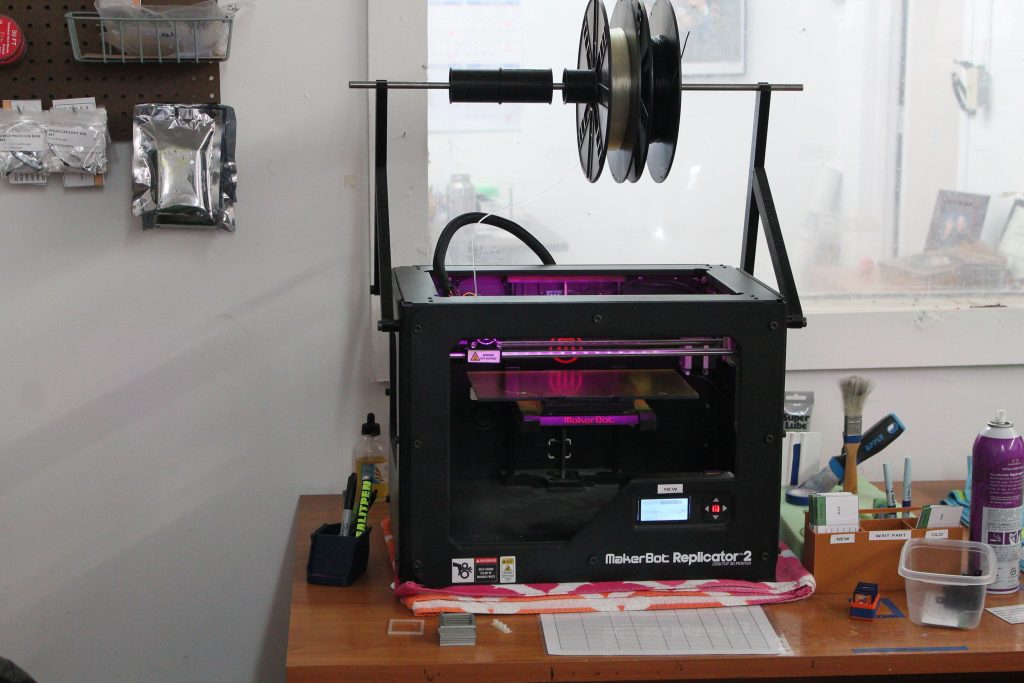 Browning-Mezel said in some cases they will purchase an object and outfit it with LED lights to make it desirable for a game.
"Sometimes it's better to buy something that is already made and soup it up a little bit," Browning-Mezel said.
Mezel Mods gets close to 500 orders per month.
"Our goal is not just to get a lot of orders but really high quality orders. So the bigger the dollar value the better for us," Browning-Mezel said.
Being located in the Albuquerque area has been beneficial to Mezel Mods.
"I think a benefit of this area is that there is quite a bit of interest in small businesses and entrepreneurship. So there is a lot of tools and support you can access as an entrepreneur," Browning-Mezel said.
Browning-Mezel has a background in working for herself. She said she worked for about 16 years at Intel Corp, then ran a small consulting firm for about six years before becoming the CEO of a transportation and logistics company
She hopes to expand Mezel Mods in the future.
"We're always hoping to grow. That starts with us maximizing the opportunity in pinball," Browning-Mezel said.
Follow Nyla on Twitter.