Many voters will take to the polls this November, but some won't.
"I"m just not happy with either of the candidates," said UNM sophomore Govinda Lingayat.
Lingayat says he is not voting this year — even though he is a registered Democrat and participated in the primaries.
"Donald trump doesn't show the right leadership skills," Lingayat said," and Hillary Clinton is untrustworthy."
According to the Pew Research Center, 63% of registered voters are dissatisfied with the choice of presidential candidates.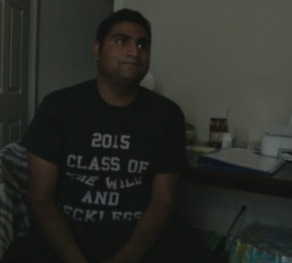 Lingayat was an avid Bernie Sanders supporter and felt Sanders spoke for the majority of Americans. If Sanders was on the presidential ballot, Lingayat says he would be voting.
To some people, voting is a hassle–having to travel to a poll site and wait in long lines.
Adan Garcia, an instructor at the University of New Mexico, a registered Independent, said, "You take a lot of time out of your day to vote and, at least most of time, nothing comes out the way you wanted."
"Instead of wasting a vote, and two or three hours of time, I just won't vote," said Garcia, who says he skipped the 2012 election too.

Adan Garcia says the choice of presidential candidates is unappealing, making him not want to vote. Garcia says he won't vote this election season.
Aljazeera reported many Americans forgo voting because they don't see the differences between the Democrat and Republican parties.
Tom Solomon, First Vice-Chair of the Democratic Party of Bernalillo County says, "What people see is the government not benefiting them, and that creates a sense in the population of why bother showing up to the polls."
Solomon blames, what he calls, Republican obstruction of voters – for example pushing for more stringent voter ID laws.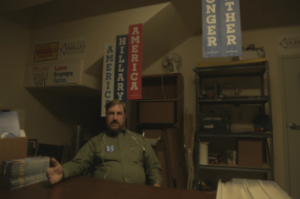 Solomon says the Democratic party has an active voter registration effort. He says they send their voter registrars to different counties and locations as well as different events.
In a 2016 Pew Research Center Survey, almost half of registered voters had already received some form of contact from one of the campaigns or groups supporting them.
After multiple attempts of contact through phone and email, the Republican party campaign declined to make a statement about their voter outreach strategy.
Libertarian presidential candidate Gary Johnson's local campaign office describes their strategy to reach voters as including canvassing, phone banking and appearances at events.
New Mexico State director of the Johnson campaign, Stacey Selleck, says they focus on reaching Independent voters as well as disenfranchised major party voters.
According to Fairvote, voting turnout demographics depends on age, ethnicity, gender and economic status. New Mexico has a 35.7 percent in voter turnout making the state 35th highest out of 50.
A much higher proportion of non-voters identify as racial or ethnic minorities than voters according to Pew Research Center.
Another factor in voter non-participation is dissatisfaction with the election system. According to a Gallup poll conducted in 2013, many Americans would do away with the electoral college system. According to gallup.com this has been a trend as far back as the 1980's.
"I don't think my vote would honestly matter that much," Lingayat said. He says the electoral college system does not give the people enough of a voice.  
According to Lingayat and Garcia, the biggest arguments for passing up this general election are the candidates themselves.
"It's my right to vote, if I choose to vote or not."Garcia said.