By Elijah Barela / NM News Port
While rates of cigarette smoking have dropped in recent decades, the use of e-cigarettes has gone up and the issue of high and middle schoolers vaping is a growing concern for parents and educators at schools.
New Mexico has the third-highest rate of vaping among teens, according to recent study. More than 11% of middle and high school students reported current use of vapes and e-cigarettes.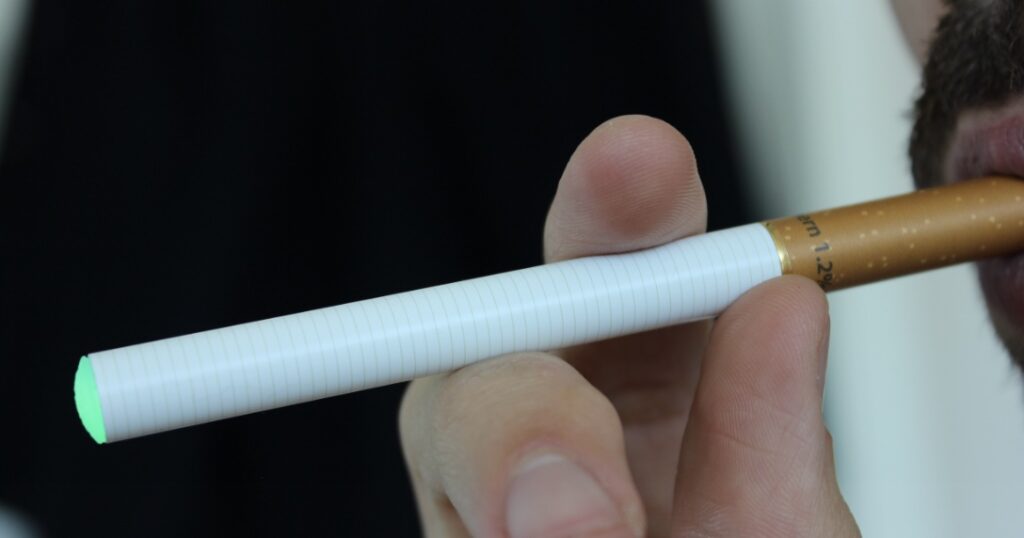 Vaping has been linked to a number of health issues. In response, the New Mexico Department of Health has rolled out the Live Vape Free program to help teens rise above the clouds.
The Live Vape Free program "is a national text-based program capable of providing teens (ages 13 to 17) with one-on-one coaching, live text support, and interactive content to help them quit e-cigarettes. Live Vape Free is designed to help teens find their "why" when quitting by" according to the New Mexico Department of Health website.
"Giving up vaping has been one of the hardest things I have had to do in my life" says Brenda P., a former vape smoker. "I hadn't thought about [quitting] until I found myself reaching for it every minute throughout the day," she says.
Live Free Vape walks smokers through the process of quitting. Here's how to do it:
Step 1: Get ready
The first step to quitting vaping is getting ready to quit and having your "why" in the reason that you want to quit. You have to pick a quit date and stick to it! Live Vape Free program has tons of free tools that help you pick the date as well as walks you through the process of the benefits of quitting.
Step 2: Identify Triggers
Next, identify a trigger is for you. Knowing and identifying your trigger is going to make it easier to ditch the vape. Come up with a strategy on how you could avoid these potential triggers to make this a smoother process for yourself.
Step 3: Pulse Check
After you manage your first and second step you are heading in the right direction! According to the program you are going to want to use medications effectively as well as have frequent check-ins with your coach. This would be any type of nicotine gum or a patch. "The gum is what helped me a lot," says Brenda P. Studies show that patches and gum increase the chance of long-term abstinence by about 25%.
Step 4: Stay on track
Finally, you are going to want to keep meeting with a coach that the Live Vape Free program provides for free/ The program outlines how important it is for you to stay strong and to your plan so that way you are successful when it comes to ditching the vape. The course has various different videos to keep you on track and remind you about all of the good things that can come from giving up the vapes.