By Manuel Romero / NM News Port
With COVID-19 cases on a dramatic rise across the state, local community centers have clamped down on their usual programs and activities and while putting extra safety protocols in place.
Now over nine months since the first reported coronavirus cases were detected in New Mexico, the state's COVID-19 crisis continues to surge on at unprecedented levels.
According to the New Mexico Department of Health, there have been over 28,000 new cases for COVID-19 in New Mexico over the last 30 days, including a record 1,746 new cases reported in the state on November 12.
Meanwhile, City of Albuquerque Community Services Division Manager Cristan Chavez-Smith says all 22 of the city-run facilities she oversees have suspended nearly every program they normally offer.
"Normally, community centers operate in service to the community: recreational services, educational programs, fitness programs, things like that," Chavez-Smith said. "Since COVID hit in March, we have shut down community centers completely except for youth programs for families that need (them)."
Chavez-Smith said that suspending the services that cater to adults has been a difficult process.
"It's been hard because we really love what we do as public servants," Chavez-Smith said. "We really do love to serve the community so having to cut services to adults off [such as] community meetings and gatherings has been hard."
Chavez-Smith said that the youth programs community centers are able to have are for kids in grades K through 8 to help facilitate their online learning.
"Each center has had to develop their distance learning facilitation," Chavez-Smith said. "It's been very challenging because we have kids that attend several different schools, they're in different grades, different classes so it seems like everyone has a slightly different schedule."
Normally, a typical day involves guiding the kids through a set schedule with COVID in mind, Chaves-Smith says.
"[The kids] are in groups of five and those five can't intermingle with any other groups so they stay together the entire day," Chavez-Smith said. "During distance learning time, they do their distance learning and their facilitation leader will keep track of each of the individual kid's schedules to keep them on task throughout the day."
Chavez-Smith emphasized this process is not without extensive safety protocols, which the city community centers have implemented in their youth programs to prevent the spread of the virus.
"Every person that enters the facility is asked a series of questions and their temperature is taken," Chavez-Smith said. "Every room has a little [disinfection] kit and is cleaned in between groups, kids are washing hands, everyone wears masks all the time, and we try to social distance as much as possible."
"We are really utilizing every single space that we can in our facilities to be able to do these programs as safely as possible," Chavez-Smith said. "We're not using our vans at all. We also have policies in the case that there was a positive or suspected positive, and every single community center is fully disinfected every weekend."
Chaves-Smith said she hopes the policies put in place will allow the youth programs to continue despite the rise in COVID cases.
"As the cases continue to rise in New Mexico, we are doing our best to enforce the policies we have in place so that our programs can continue and that hopefully the (rising cases) have a small effect on what we are doing at the centers", Chavez-Smith said.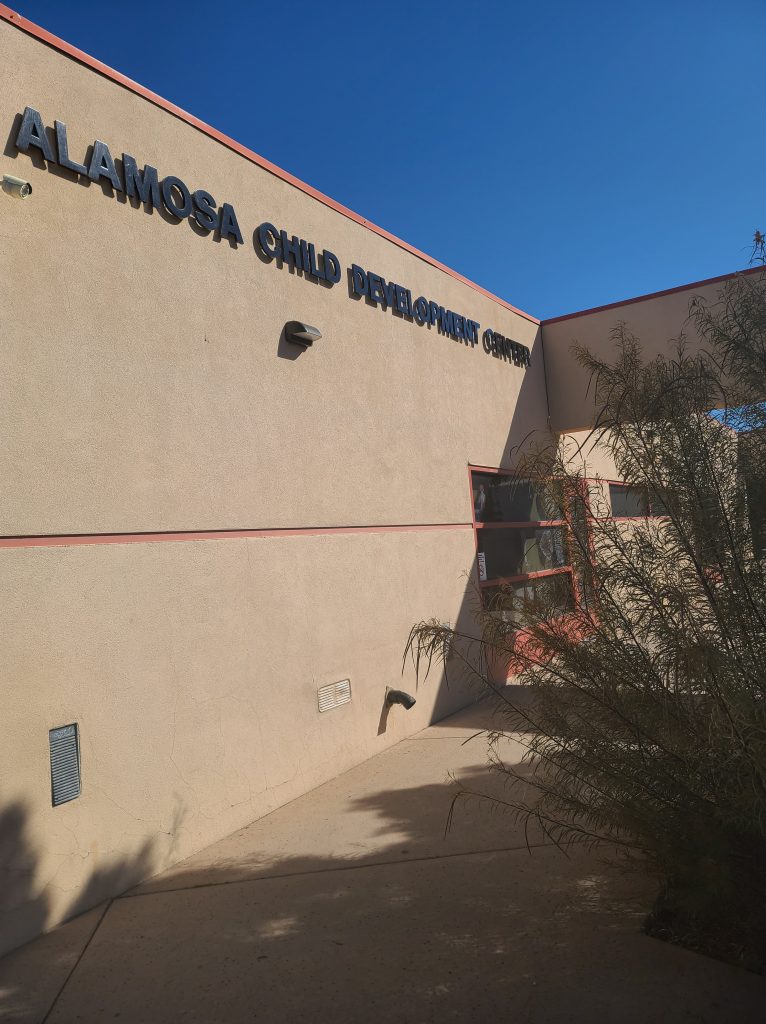 When asked when the community centers could be able to offer services again, Chavez-Smith said that the centers will operate in a limited capacity until further notice.
"Of course we are watching the current situation, we are in compliance with the governor's health orders, but we are also following the path that the mayor has laid out for the reopening of city facilities. Community centers in general will probably be pretty late in reopening because of the distance learning programs for our kids."
Manuel Romero is a journalism student and reporter for New Mexico News Port. He can be reached on Twitter @mannyboy92phx.