By Madeline Pukite / NM Newsport
Cindy Smock, aka Sister Cindy, became famous for her outrageous sermons on college campuses.
These have gone viral on platforms like Tik Tok and Instagram.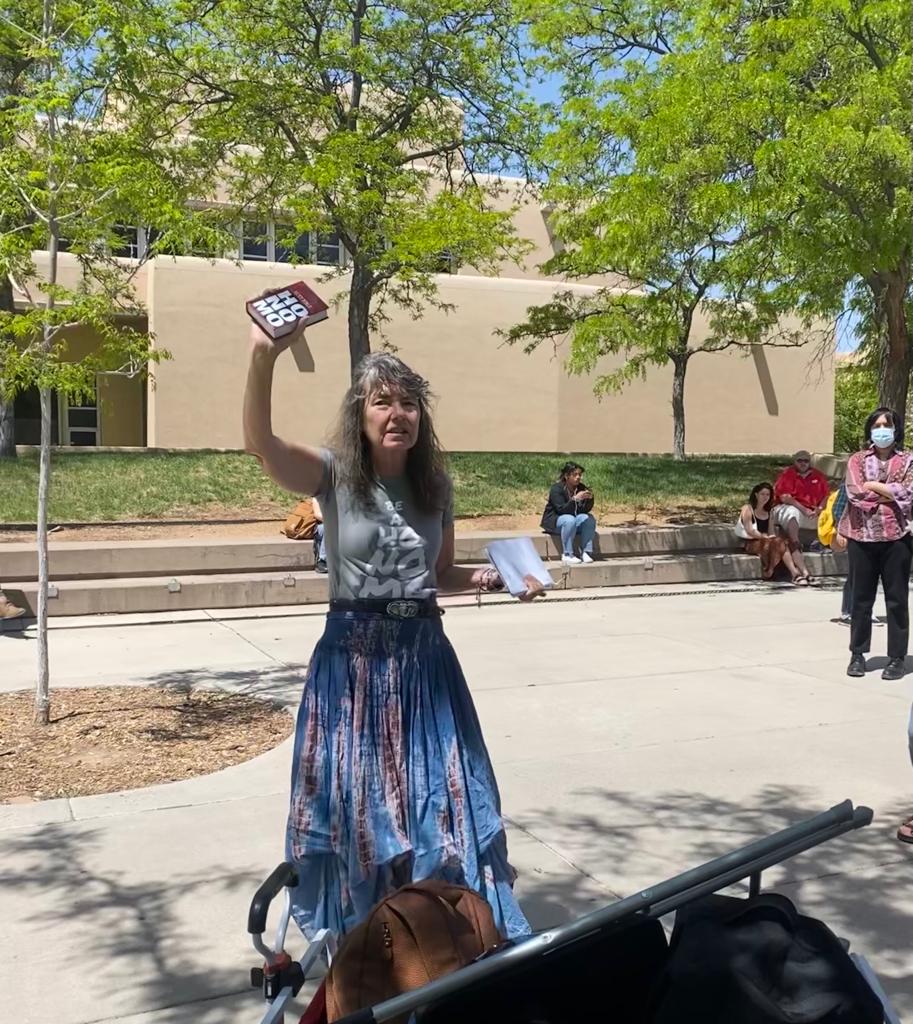 Sister Cindy recently visited the University of New Mexico. Madeline Pukite filed this radio story.
Follow Maddie on Twitter!