By Solana Cummings and Dannelle Kirven / NM News Port
Planned Parenthood is no longer applying for Title X funding after the Trump administration enforced new restrictions on recipients.
The new rule, which took effect in July, has enforced fund recipients to comply with the physical and financial separation of abortion providers and other healthcare services. Local family-planning clinics are having to scramble — choosing whether to comply or not. 
On Aug. 19, Planned Parenthood of the Rocky Mountains released their statement on withdrawal from Title X program. In their release, PPRM stated, "those affiliates who receive Title X funding will no longer participate in the program under the unethical domestic gag rule. This means that all Planned Parenthood affiliates are out of the Title X program for the foreseeable future."
The Title X Family Planning Project, enacted in 1970 under President Richard Nixon, was created with uninsured or low income families in mind. According to the U.S. Department of Health and Human services website, "the Title X Family Planning Program is the only federal program dedicated solely to the provision of family planning and related preventive health services."
Trump's Title X "gag rule" on abortion, will affect Planned Parenthood locations across the country, but for the locations in the four-state Rocky Mountain Region, there will be unique implications.
The term, "gag rule," has been used by some to describe the administration's new policy. 
According to the United States Health and Human Services, this isn't a "gag rule" since providers aren't prohibited from discussing abortion options, if medically necessary.  The providers are, however, prohibited from refering patients for an abortion as means of a family planning method.
The Rocky Mountain locations, which cover a four-state area including New Mexico, have not received Title X funds in nearly two decades. Rather, their funding relies heavily on financial support from the community. In this case, PPRM will not be directly affected but there will be implications for the area regarding other providers which depend on funds from the program to treat patients. 
Meantime, anti-abortion proponents in New Mexico are continuing efforts to dissuade the support of abortions.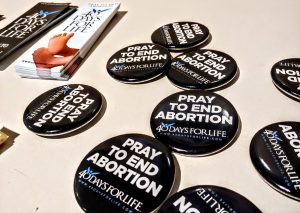 Anti-abortion advovates are currently participating in the "40 Days for Life" campaign to promote awareness of pregnancy options and ending abortion through prayer and fasting. The 40 day fasting period started on Sept. 25 and ends Nov. 3. During that time, members of the anti-abortion movement have organized prayer around-the-clock outside of clinics that provide abortion services across America.
Kicking off the local campaign in Albuquerque, members gathered for a rally at the New Beginnings Church on Sept. 23 with anti-abortion speakers, prayer, and song.
Ethel Maharg, Executive Director of the Right to Life Committee of New Mexico, spoke during the kick-off rally.
Maharg talked about New Mexico Governor Michelle Lujan Grisham's plans for abortion laws and the need to "fight this legislation with everything that we have."
"The Trump administration is forcing healthcare providers to choose between giving patients full, accurate medical information and receiving funding to provide healthcare to those who already face barriers to getting care," Neta Meltzer, Strategic Communications Manager of PPRM said. [Planned Parenthood's] feeling on it is ethics are not negotiable, and we also cannot compromise the quality of the care we provide."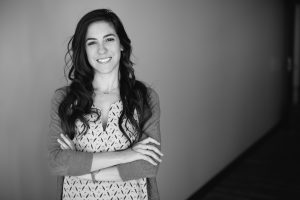 "I do think that there are going to be implications in the Rocky Mountain region," she said. "Our doors remain open at Planned Parenthood. With [other local providers] though, depending on how they choose to handle the gag rule, we may see some of those patients turning to [Planned Parenthood] for care because a lot of healthcare providers that receive Title X funding may not be able to provide the same level of care, or prices, or even be able to remain open if they are not able to accept that funding."
The Guttmacher Institute is a leading research and policy organization committed to advancing sexual and reproductive health and rights in the United States and globally. According to their most recently available data, 22,900 people received care through Title X in 2015 in New Mexico.
"New Mexico has [many people], who already face barriers to access to healthcare," Meltzer said, referencing the disproportionate impact this rule will have on patients with lower income, communities of color, and rural communities. "This is just another obstacle in the place for people who are already facing significant barriers to something that is just a basic human right." 
The United States Health and Human Services states that every year, the Family Planning Annual Report provides national-level data regarding Title X recipients and clients who use its services.  
The Title X Family Planning Annual Report 2018 Summary shows that four million family planning patients received funds last year, with 65 percent of those patients with family incomes at or below the poverty level. 
"There are going to be direct impacts for other providers, and it means that [Planned Parenthood] may be trying to absorb some of that shock," Meltzer said. "We may be seeing more patients coming to us. We may be seeing an increased need for a higher capacity to treat patients, and increased reliance on the support of our community to be able to do that."
"Our community support has been what really allowed us to continue to provide the quality of care that we do, regardless of the political climate, regardless of whether or not we're getting Title X, regardless of anything," she said.
In order to continue to provide quality healthcare, Planned Parenthood said the Rocky Mountain locations will rely further on the funds from the community, especially to prepare for the overflow from either out-of-state patients, or patients moving from other providers losing their Title X funds.
"The gag rule is dangerous, unethical, and harmful to patients, and it will disproportionately disadvantage low-income patients, communities of color, and rural communities," President and CEO of Planned Parenthood of the Rocky Mountains Vicki Cowart said. "We won't accept a world in which health care providers are censored and patients are cheated out of the care and information they deserve." 
"The Title X issue brings the integrity of the entire American medical system into question because you're putting healthcare providers in this really false choice where they have to choose between giving patients affordable care, or giving them the full information," Meltzer said.
She also said that more and more patients may delay or completely forego getting care because they're not able to get the Title X funding to assist with the payment.  
"You should never have to choose between getting healthcare or making ends meet. We're concerned about that," Meltzer said.  
According to the Planned Parenthood website, "The gag rule isn't an isolated attack — it's just a new tactic to deny health care to those who need it the most." 
Solana Cummings is a reporter for the New Mexico News Port. She can be reached on Twitter @CummingsSolana and at nmnewsport@gmail.com.  
Dannelle Kirven is a reporter for the New Mexico News Port. She can be reached on Twitter @KirvenDannelle and at nmnewsport@gmail.com.