By Marco Woods / NM News Port /
For LGBT youths who may feel isolated, U-21 gives the needed space for them to feel accepted and allows them to socialize with others who may be going through similar experiences.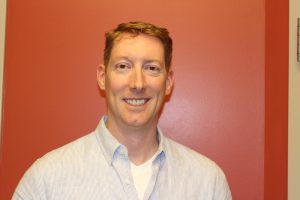 "After a week of feeling different in high school, they get two hours on a Friday night where they get to be just like everybody else," said Matthew Allen, President of Common Bond New Mexico.
U-21 is a program started over 30 years ago by Common Bond New Mexico to provide LGBT individuals who are under the age of 21 with support and resources. This past year alone, U-21 provided a safe space and activities for about 500 youths, ranging in age from 10 to 21, according to a report from Allen.
Common Bond NM is a nonprofit group that assist the LGBT community in Albuquerque. Its report showed that most of its income in 2017 came from individuals donations, though the group also received money from fundraising events and grants.
"We have had so many kids who have come up to me and have teared up because they said that 'U-21 saved my life…" — Rob Grilley
The report showed that the U-21 program received $2,000 in funding by a grant from the New Mexico Children's Foundation and about an additional $2,189 from individual donations. The U-21 program also received non-monetary donations, such as food or fundraising items, from businesses and individuals.
According to Allen, back when the U-21 program  started, many LGBT youths did not have a safe environment to socialize. Most access to socializing for LGBT individuals to meet each other  was limited to gay bars, which were not appropriate places for youths to hang out, he said.
"When that is the only place to socialize, young people have a high incentive to sneak into gay bars," Allen said. "And that's not good for young people."
While the internet, can allow for LGBT teens to meet others like them more easily, this can still be dangerous, Allen said.
One of the goals for the U-21 program is to provide LGBT teens with a safe space to socialize. Some individuals even drive-in from out of town to participate in the program, he said.
Some who attend the program are referred by school counselors, some parents bring in their kids to show their support, and some youths just show up for the events, Allen said.
U-21 can, literally, be a lifesaver for LGBT youths who are struggling.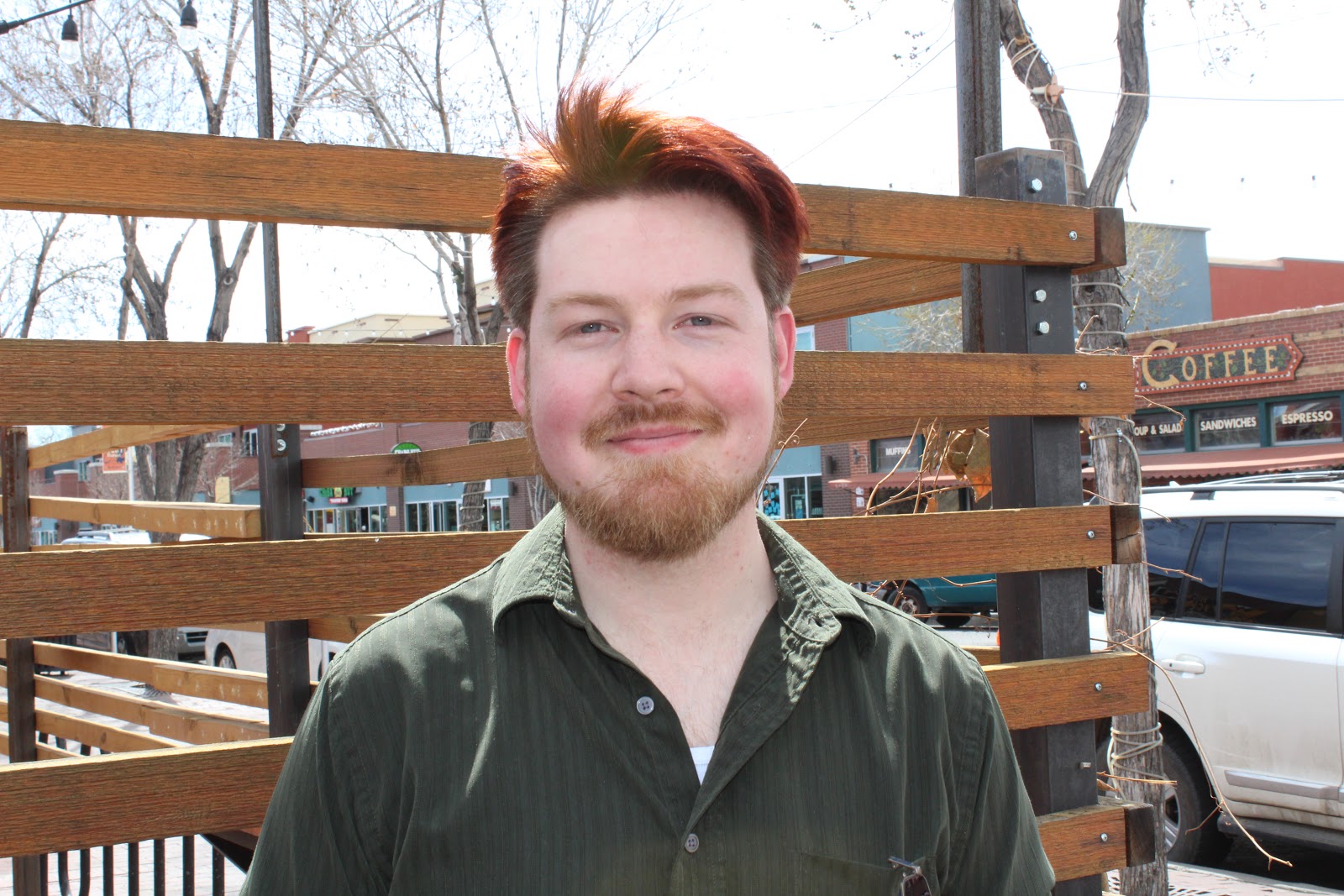 "We have had so many kids who have come up to me and have teared up because they said that 'U-21 saved my life, it changed my life,'" said Rob Grilley, director of the U-21 program.
The groups meet every Friday and  have activities planned for their meetups. They have social events such as coffee house night and creative writing. Participation in these events are not mandatory and some may come just to socialize.
The coffee house night is also when they have a talent show for the kids, Grilley said.
Some show off their art, others sing or play music. Having a space where people, especially peers, can give positive feedback is good for youths, Grilley said.
"We have incredible artists," he said. "We have some kids who come up, they don't even want to talk into the microphone and they'll hand it [art work] over to whomever is MCing and they'll just want to pass their art around and it's beautiful."
The group occasionally meets on different days for other types of events; such as movie night, Pride Fiesta, and cultural events such as the Gay and Lesbian Film Festival, according to the report Allen provided.
These events can provide youths with a unique experience as a lot of the kids in the program live at or below the poverty line, Grilley said. They may not necessarily get to see things like movies with friends because their family can't afford it, he said.
In addition to sponsoring fun activities, the program hopes to impart life skills to attendees, Allen said. The group brings in guest speakers to talk to the youths about important topics, such as how to recognize if you are in unhealthy relationship, a resume workshop, and understanding mental health. U-21 also brings in successful members from the LGBT community, such as business owners, to discuss their path to success, he said. They look for speakers who both understand youths and can impart life skills, he said.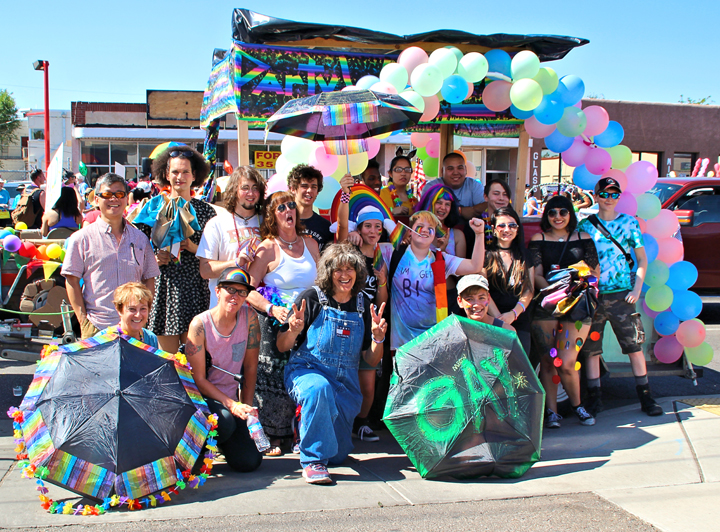 Some members may see success out of reach and the program aims to inspire them, Allen said. The program hopes to provide inspiration for individuals in a way they may not get at home. U-21 encourages members to go to college, even if they don't have the best grades, he said.
"We get a lot of kids that really think that college is something other people do," Allen said. "[or that] being successful in life is something other people do and we try to make a effort [to say, in a way] that every kid can understand, 'you are an inspiring individual, you can be successful, you can have a good job, you can go to college if you want.'"
They may get told, incorrectly, that they can't do something because they are LGBT and a lot of portrayal of LGBT individuals in books or movies tend to have sad endings, Allen said. This can make it tough for a LGBT youth to be motivated, he said.
"U-21 provides a different voice," he said. "U-21 provides that affirmation that you can be successful."
In the past, there was a lack of role models for the community, Allen said. However, this is changing. The "It Gets Better" project focuses on showing other LGBTQ+ members that there is hope out there by having some people share their story in a video. Allen said that there is a lack of representation from New Mexico, so the group decided to make their own "It Gets Better" video using their alumnis, which should be released soon.
Poverty is another big issue and some of the youths in the program are food or home insecure, Grilley said. Through U-21, these youths are able to get access to resources to help them.
Some examples of this includes finding a space for them to sleep, finding LGBT-friendly doctors, or a LGBT-friendly therapist, he said. They have also ran clothing drives and provided food for those in need, Grilley said.
"Often times, the big service that we provide is being the handshake that gets these kids in touch with a service that they need," he said.
Many individuals who come to U-21 have supportive family, Grilley said. However, some families are not supportive and some may have trouble understanding the situation.
U-21 has had members who were kicked out after coming out to their family, Allen said. The program tries to help youths go through the coming out conversation and tell them they have no obligation to come out, especially for youths who are dependent on their families, he said.
Even supportive parents can react unexpectedly to youths coming out. Parent's need time to process what is happening and their opinion can change from their initial reaction, Allen said.
"Understand, your parents may need a day," he said. "They may say something right away and that may not be the right thing to say and if that happens please don't hold that against them, because a day later they may have a completely different thing to say."
There is a strict confidentiality rule for the staff and parents aren't allowed to stay for the meetings, he said. Not all individuals who attend the group are out, he said. This confidentiality rule also allows for the youths to feel more open to discuss topics they may be uncomfortable talking about with their parents.
Grilley encourages LGBT members who are struggling to visit Common Bond NM's website or to give them a call. If they can't help or aren't the best people to help on a particular issue, Grilley said that he can talk to them and help get them to who they need to talk to.
For more follow Marco Woods on Twitter