By Jesus Mata / NM News Port
The University of New Mexico's women's and men's basketball teams will be returning to the court this winter after a long delay caused by the COVID-19 pandemic.
The women's team kicked off the season with two non-conference wins last week, beating Midwestern State 93-65 on Friday and Sam Houston State 98-89 Sunday.
The men's basketball team's season, however, did not begin on Dec.3 as initially planned. Originally scheduled to open the season against Boise State, the game was postponed due to the COVID-19 pandemic. Meanwhile, both teams have released their all-conference schedules, but plans for the men's non-conference games remain up in the air. As of now, there remain many things to consider.
UNM Athletic Director Eddie Nunez said earlier this fall that all plans were shared with the Governor's office for compliance with her health orders.
According to Nunez, both teams will now be based in West Texas to play their respective seasons, although that could change depending on circumstances.
"We will take this as a week to week decision," Nunez said in mid-November.
Nunez said the women's team will play at West Texas A&M while the men's team will remain in Lubbock and play its "home" games at Lubbock Christian University's Rip Griffin Center, the Albuquerque Journal reported this week. 
Nunez said the COVID-19 testing process will be rigorous going forward, involving three tests per player per week. 
"The process is working, the cost might be a little bit more, but everything that we're doing seems to work and I don't want to add anything or take anything away until we can really understand what we're doing," Nunez said.
With the rest of the Lobos' schedule left undetermined, Nunez said they might not play any non-conference games at all this season.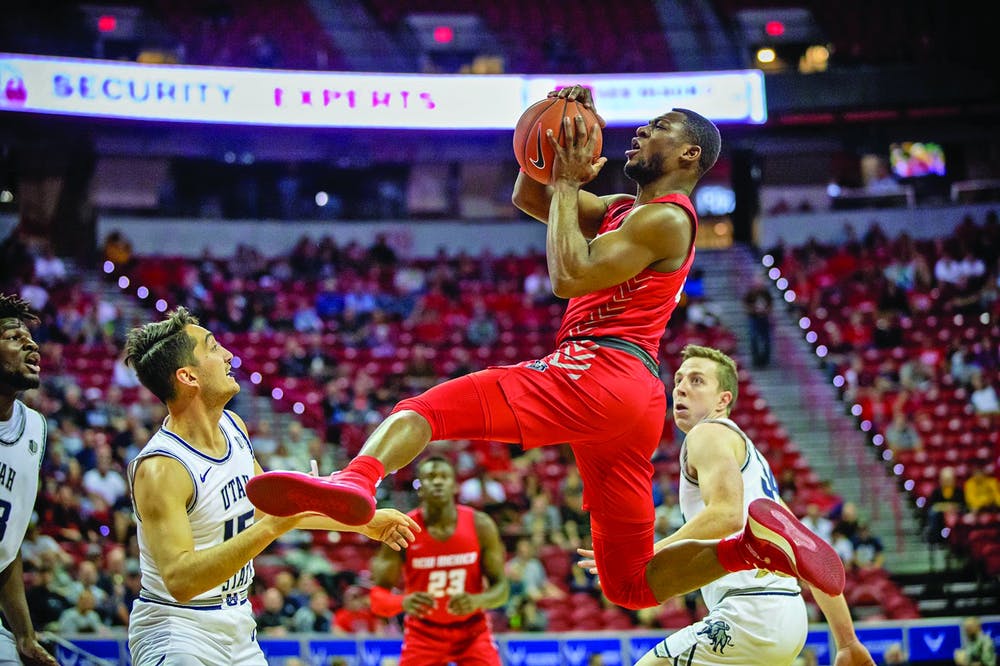 "Able to get games, location, who's available, what are their testing requirements. We're not going to play somebody that doesn't meet the requirements and the needs that we have for testing," Nunez said.
Nunez expressed empathy for the student athletes, who've been in Texas since mid-November due to New Mexico's cautious approach to containing the COVID-19 outbreak.
"The kids want to play, this is what they came for. They've worked their tails off, they're doing their testing, they're doing everything we've asked them to do," Nunez said.
For right now, at least, having fans at games is not an option.
"At this point we're not even considering it, because there's probably a lot more steps we have to take," Nunez said. "First is practice then we'll be able to go and play the games. If we can and we see it can be done successfully, then we'll hopefully get fans." 
Should a player test positive for COVID-19, Nunez said there's a procedure prepared which includes being isolated from others, multiple tests and ensuring the players are eventually physically healthy enough to return to playing basketball. 
"They go into isolation. During that isolation, they'll be continued to be monitored by our medical team and trainers," Nunez said. 
"Before they can go back into competition, they're going to be re-tested, they're going to be screened and then they're going to have to go through some other tests. Cardio tests to make sure everything is where it needs to be, before they're allowed to come back and actually compete or practice," Nunez explained.
The men's and women's head coaches said during October press conferences that their teams are ready to play.
"I do feel this will be the best group that we've had, from a talent stand point as well as a character stand point since I've been here," women's coach Mike Bradbury said.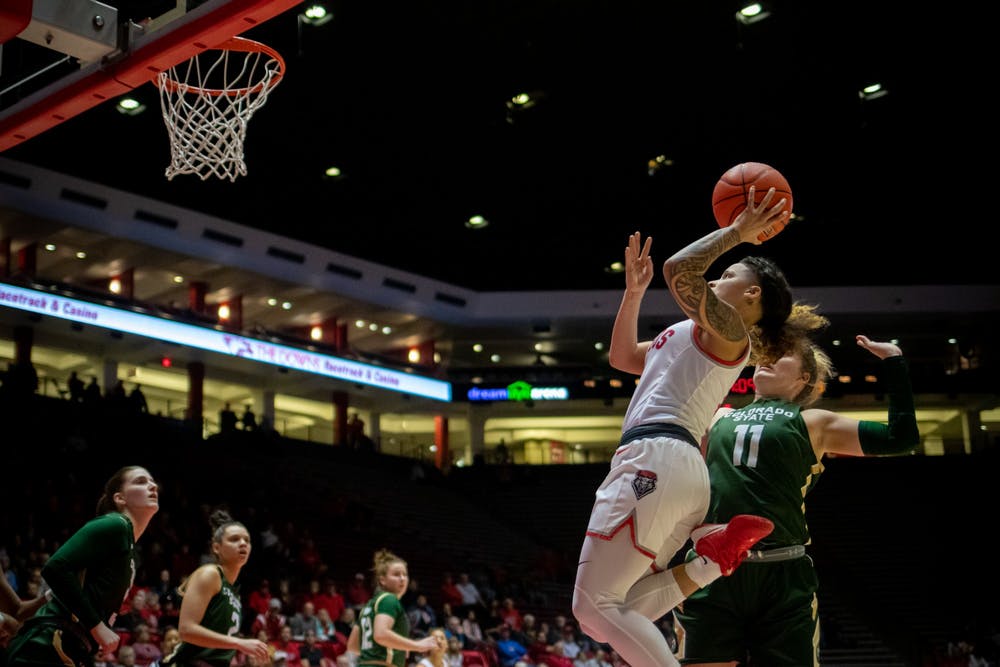 As for business on the court, Bradbury said he expects a much different style of play from his Lobos this season.
"We'll be a lot smaller, a lot more perimeter oriented," Bradbury said. "A complete change philosophically and style on offense, that will be drastically different." 
On the men's side, fourth-year head coach Paul Weir said the extraordinary circumstances have improved the young team's chemistry, both on and off the court.
"We've done everything we could to use this time to grow as a team, predominantly off the court. No matter where we were at prior, we're better now," Weir said.
"I think we have a group of people that is very committed to the team and to success and to not have to manage egos or things that go into a team and a culture has been very fulfilling to me personally," Weir said.
With a new-look roster full of young talent, Weir said he expects to find a sense of leadership from junior point guard Keith McGee this season. 
"We're going to need it from Keith McGee without a shadow of a doubt. His shooting ability, his experience, he's going to have to make a jump on the court and off the court," Weir said.
McGee said he'll do whatever the team needs in order to win and really be a team player this season.
"We really love to win and that's the goal this year because we've seen how it went before — it wasn't always the best, but this year, we've got to go out with a bang," McGee said. "It's my last year, we've got to."
Weir said the goal for the team is to build a winning culture and use the slogan "love to win" this season.
"I'm really hopeful that this team can enjoy winning and taking and embracing where we're at, and not letting the pressure of this community and the expectations kind of getting on guys," Weir said. 
Jesus Mata is a reporter for the New Mexico News Port. He can be contacted on Twitter @JesusMataJr99 or at @nmnewsport@gmail.com.