This fall, the University of New Mexico Police Department is prompting a smartphone application to help students feel secure on campus.
The Guardian App was actually rolled out earlier this year, but has yet to get wide usage. The phone app allows students to set a timer whenever they feel unsafe traversing campus, and then stop the timer once they've arrived at a safe location. If they don't turn off the timer, the app will assume something's wrong and notify campus police.
UNM Police Information Officer, Trace Peck, said the app has been doing well, but it's not getting used as often as he'd like it to be, which is why the department plans to strongly encourage it's use.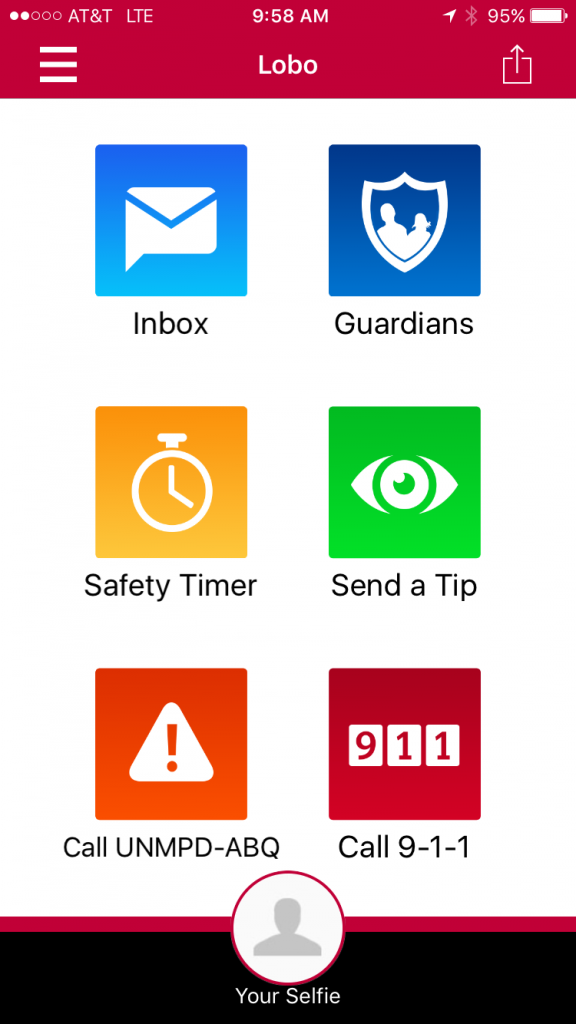 Peck also reminds people that they have other crime response measures. Peck points to the 105 emergency blue phones around campus as an example of UNM's crime prevention efforts.
"Every one of those has been thought out strategically," said Peck.
Peck says adding more blue phones is unlikely because the number of phones is adequate for the size of the school grounds.
Pecks says his department has limited resources — given that their funding comes from the UNM budget, which has been increasingly tight.
Peck says, if they had their way, the UNM Police Department would build out its crime monitoring system.
"We want to move into more video surveillance," Peck said.
Using video would make it easier for the department to track down criminals, as well as keeping an eye out for students.
The department would need cameras throughout campus, plus more employees to monitor the surveillance cameras and tapes.
"It's expensive," Peck said. "Is it feasible for us? I don't know."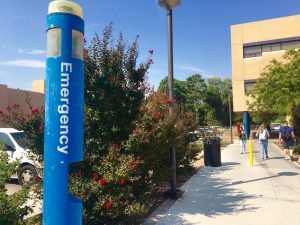 Campus Safety Week
To foster crime prevention awareness at UNM, campus safety officials rolled out Campus Safety Week September 18- 22.
A Campus Safety Walk took place on Wednesday evening, Sept.19.
The safety walk gave gathering students and UNM police officers the chance to join forces and share information and recommendations.
"The walk helps UNM PD get an idea of places on campus that are more safe than others" said Eric Musik, a health education major.
Musik is also a student patrol officer. As part of his job he walks the campus looking for areas of concern.
"We look for places that need more light, look for faded crosswalks, and check to see if the blue call poles are working," he said.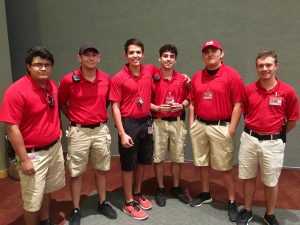 Musik says he takes this work seriously.
"The walk and safety week help me realize the university cares about our safety and the overall integrity of the university."
Other students involved in the campus safety walk- included freshman Asbjorn Smalley.
Being new to the college lifestyle, Smalley hopes to be able to walk across campus at all hours of the day or night without worry.
"It's good the university is trying to promote safety for students," said Smalley. "Because I still will not walk across campus at night unless I am with a minimum of three people."
Campus safety events like these are vital for students, said Clery Reporting Officer Rob Burford. He's in charge of leading campus safety walks since 2001.
"It's important that students tell us where changes need to be made," Burford said, "We notice things, but not like the students."
Burford says he sends suggestions to UNM's physical plant. However, because of budgetary constraints not all concerns will be addressed. It depends on what UNM, and sometimes the state, can afford, said Burford.
If you see suspicious activity on campus, do not hesitate to call the UNM police department: (505)-277-2241