The Day of Silence fell on April 27th this year and is a day for students to show their support for the LGBTQ community as they acknowledge the silence many members of the community feel forced upon them.
The first Day of Silence happened in 1996 at the University of Virginia and was made into a national event the next year. In 2001, GLSEN became the official organizer for the event. The event is student-led and encourages students to take a vow of silence for the day in order to bring attention to bullying and harrassment toward LGBTQ students.
While bullying is a issue for all students, a larger percentage of LGB students are bullied when compared to straight students in New Mexico. Data from the CDC's YRBSS in 2015, or Youth Risk Behavior Surveillance System, shows that nearly twice as many LGB students experience bullying, both online and on school property, when compared to straight students.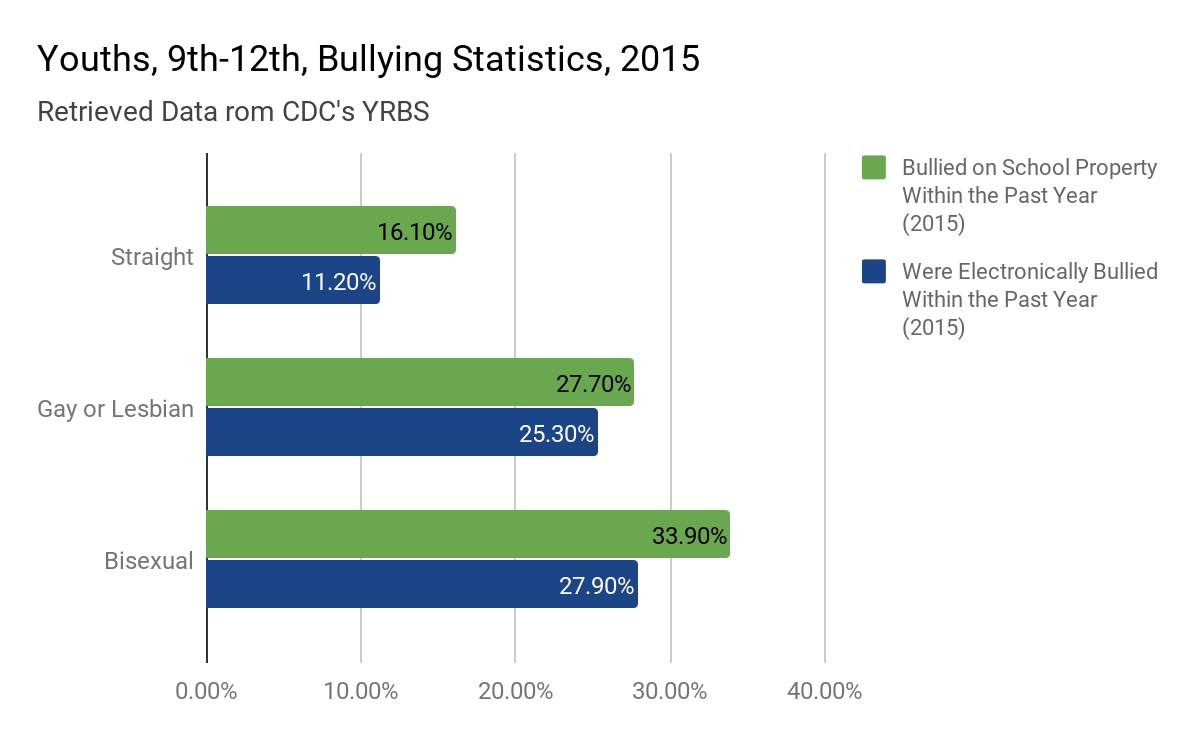 The U.S. Transgender Survey, or USTS, for New Mexico from 2015 states that 45 percent of respondents reported they experienced serious psychological distress within the last month of completing the survey.
Three people interviewed for this article agree that bullying of LGBTQ individuals is a serious issue for students that can persist after graduation.
Luis-Angel Lujan: "I can't just stop my sexuality"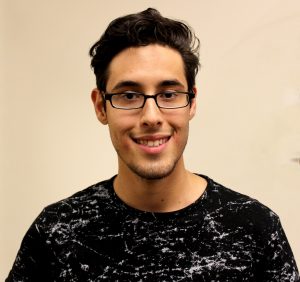 Luis-Angel Lujan is one of many who was bullied in middle and high school after coming out.
Lujan, who prefers the gender neutral pronoun "they," went to middle and high school in Roswell, N.M. Initially when Lujan came out, they received the support from their friends.
However, as word spread around school, they would soon be asked uncomfortable questions and would start to be picked on when they didn't want to answer them.
"Bullying is very prominent within Roswell's community against LGBTQ students," they said.
Lujan said cases of bullying, especially for LGBTQ students, were not taken seriously by their school administrators.
"My administration, whenever I reported the bullying, they basically gave the kids who were bullying me lunch-detentions and Saturday school and didn't really get to the root of why they were doing what they were doing," Lujan said. "They should have done something more like 'why are you doing this? What makes you think this? Why do you think its O.K. to call Luis-Angel a faggot?'"
When it came to resources at their school, Lujan said  there were none available to them until their senior year.
"Other than just teachers there were none," they said. "There was no GSA (Gay-Straight Alliance) until my senior year of high school, which I actually helped start."
Lujan said there were teachers who were supportive.
Despite some teachers showing support, not all were so nice, they said. One teacher in particular told them they may not like boys anymore once they got into high school.
"But when she [the teacher] said 'you may feel this way now but you're not going to like boys later,' [it] felt very dehumanizing," Lujan said. "[It] made me feel like 'you think I can stop liking boys and all of this will go away?' No – I can't just stop my sexuality, how I feel, who I am. It's part of me."
Lujan did not give up.
They said they would do things that would force people to look at him, such as singing Lady Gaga's "Born this Way," at a school talent show. Additionally, Lujan joined the cheer team.
"A lot of those times were me saying 'haha, now you have to pay attention to me and you have to be nice ," they said.
Lujan, who is also a alumni of GLSEN, tried to get the Day of Silence started at their school the year they came out and again in high school with their GSA. Lujan said the event is important and a good way to show support.
"For me, when I first heard about it, it was about taking the solidarity," they said. "I'm going to be silent with you to show that you're not alone."
Autumn Collins: "There is still a fight to be had."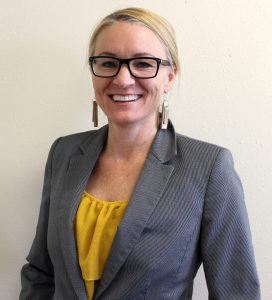 Autumn Collins was a non-out lesbian teacher for high school and middle school for two years in the mid-1990s, right before the Day of Silence would begin to be a national event. She worked as teacher in Culver City, CA, and often heard derogatory terms used in the school.
"It was an environment where people were completely deaf to any sort of wrongness about people saying the word faggot," she said.
The school environment back then did not necessarily make it a place where students would feel comfortable coming out, Collins said.
There were no student resources back then and push for rights were primarily done by teachers, she said.
There were a lot of gay and lesbian teachers, Collins said.
Collins was part of the Gay Lesbian Straight Teachers Network to advocate for rights, she said.
Collins wasn't out with her students because she was worried about reactions of parents and it wasn't socially accepted for teachers to be out at the time, she said.
While there were issues at the school, Collin's describes her students positively.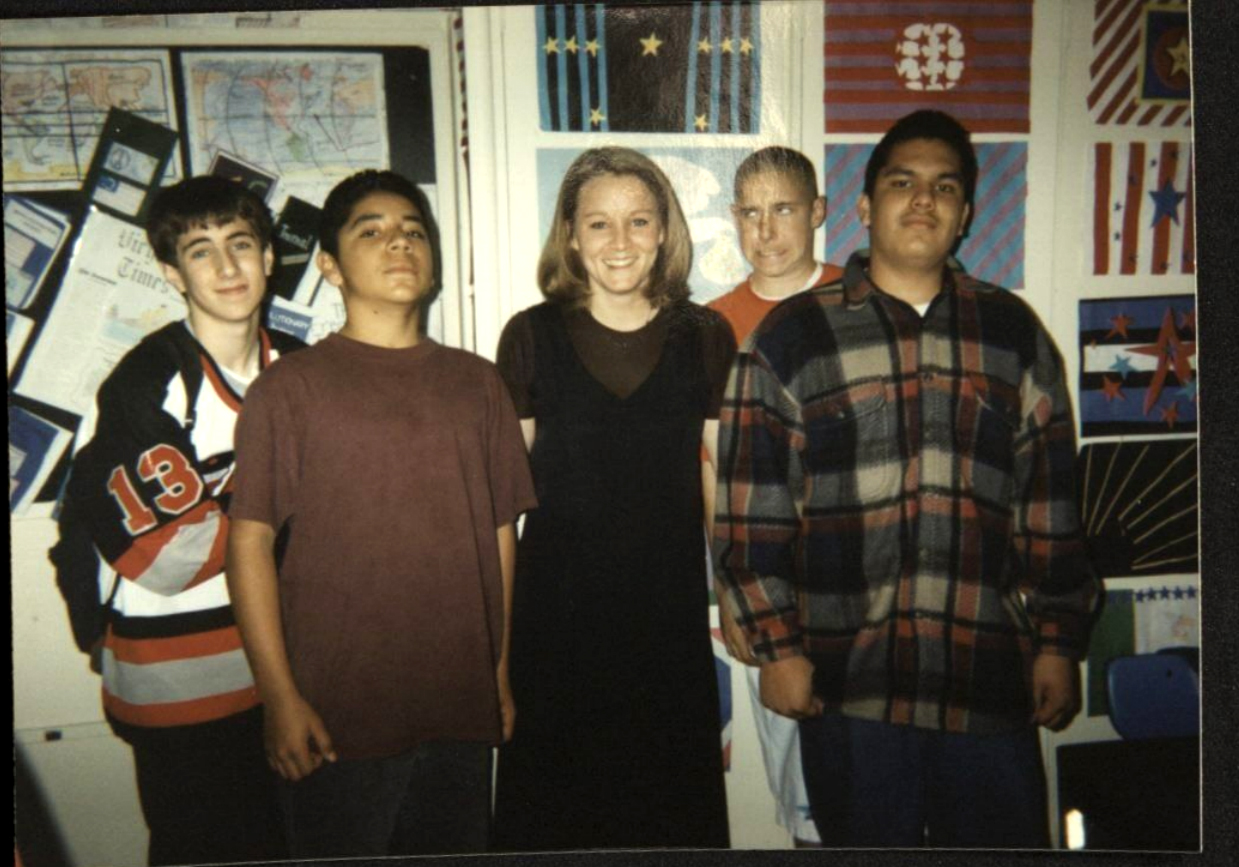 "They were a fun, loving bunch of students, but I think society hadn't really stood up to that bullying that has always occurred in school yards," she said.
Students can now see openly LGBTQ teachers and technology has allowed for LGBTQ population to have more representation, she said.
The internet can also allow for individuals, such as LGBTQ individuals, to form communities that may not be available where they are physically from, she said.
"For students that have been silenced, what I see as hope is the ability to find communities that will allow you to have a voice," she said.
Collins said that things have dramatically improved but that doesn't mean there isn't farther to go. Collins says that she has silenced herself in the past because she knew coworkers who weren't supportive of LGBTQ rights and she didn't feel safe coming out. She said she is worried there is a comfort level and complacency with the current situation.
"What I am not sure what we are aware of is that there is a very strong disagreement with people being who we are," she said. "There is still a fight to be had. It's not over."
Adrien Lawyer: "I knew that I had always felt like a boy or a man"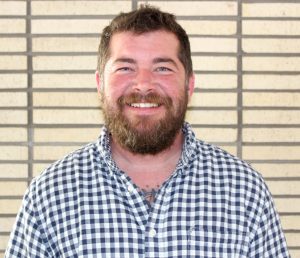 Adrien Lawyer is a transgender man, but didn't always know what that meant. When growing up, Lawyer didn't know there were other people like him. Being born in 1970, there wasn't a lot of information available to him.
"It was in my 20s that I first realized there were other people like me and that there was a name for it," he said.
He came out as a lesbian when he was 15 because it was the only context he could use to explain himself at the time.
"I knew that other people thought that I was a girl, other people that I was a women," he said. "I knew that I had always felt like a boy or a man, but I knew that other people weren't listening or agreeing with that."
It wasn't until he read a book, Stone Butch Blues by Leslie Feinberg, that he realized that there were others like him.
"Once I found that out, I felt like I had really come to understand myself in a different way," he said. "And then [it] still took me about eight more years to take my first medical steps because of how fearful it was to do that and how much I was afraid to lose family and loved ones and who knew what else I might lose when I took those steps."
For the most part, Lawyer received support from his family and friends, he said.
Lawyer  didn't lose any family members, though many transgender individuals do, he said. Though Lawyer still faced difficulties and  believes he lost a job because of his transition, he said. Some of his relationships within the lesbian community were estranged or severed because he was leaving the community, he said.
Lawyer had difficulties going to the men's restroom before fully transitioning.
People would block him from entering the restroom, he said. After he fully transitioned this no longer was a problem. Looking at the 2015 USTS, 11 percent of respondents reported being denied access to a restroom within the past year of taking the survey. 58 percent reported avoiding using public restrooms out of fear of confrontation.
Gender-neutral bathroom potentially offer a potential safe space. While Lawyer overall likes the idea of gender-neutral bathroom, it doesn't solves the issue. Lawyer doesn't think that there should be a special bathroom for those who are transgender, he said.
"I do appreciate a gender-neutral bathroom and I will often use those types of bathrooms," he said. "But I'm equally likely to use the men's bathroom, which is where I feel like I belong when I need to go to the bathroom. I'm a man and so I use the men's bathroom."
Lawyer said that issues of anxiety and depression for transgender individuals could be linked to not being able to express a vital part of themselves and when others fail to accept them for who they are.
"I think it's very hard not to be anxious or depressed if from a very early age you're trying to say something that's very core about how we all see ourselves and the people around you who love you and care for you aren't listening to what you're trying to say."
Lawyer suffered from anxiety for most of his life and thinks it is related to issues of acceptance with being transgender, he said. When Lawyer started to get his body aligned with his gender, it lessened his anxiety though it still remains, he said. He also meditates to help cope with it.
Lawyer views the internet as a major positive for the transgender community.
The internet has allowed for individuals to find out information about being transgender and find a community online, he said.
The Day of Silence calls  attention to the feeling of silence and being erased and has a  powerful message, he said. When he was younger, Lawyer also felt silenced, he said.
While Lawyer thinks a lot of people knew he was LGBT, he still felt the need to hide parts of himself and that he wasn't allowed to talk about who he was, he said. He dated a girl in high school but the two could never attend events together.
"So it was a very painful experience to feel like I actually had somebody that I felt that way about, but we still were not able to openly just attend dances, or football games, or highschool functions, [or] hold hands and be out together in that way" he said. "I don't think that our high school community would've handled it very well."
Then and now
Lujan has since graduated high school and is currently a freshman at UNM. They are studying music education. They also are continuing to support the LGBTQ community and works at UNM's LGBTQ Resource Center.
Lujan recommends that people participate in the Day of Silence.Though, they said there are valid criticism about the event.
"The criticism that a lot of people have about it is 'why are we being silent when we are already silent anyways," they said. "'What's the point of that?'"
Despite this Lujan views the event more as a "take space, make space," event. By this, they mean people who were given time to talk can give their time to someone else, by remaining silent,  so that they, in this case LGBTQ individuals, can talk.
Collins said she supports the Day of Silence because of the attention it brings.
"I think anything that brings visibility to our community is valuable," she said.
After Collins left teaching, she married and now works as a career counseling manager at the University of New Mexico. While Collins has been out for a while now, she still has advice for those looking for a job.
Collins advises individuals to know their audience.
There are instances where being out or showing that you worked for a LGBTQ group will help you get a job, however there may be times where it does the opposite, she said.
While New Mexico isn't one of them, there are states with no laws preventing employment discrimination based on gender identity. According to the Movement Advancement Project, there are 28 states have no non-discrimination law for sexual orientation or gender identity, though there is some protection on the federal level.
Collins said conditions have improved greatly since her teaching years, but that there is still a long way to go. She is worried that society has hit a wall for LGBTQ rights and said that hate groups are still out there, they have just been silenced for a little bit.
Lawyer is now the co-director and co-founder of the Transgender Resource Center in Albuquerque, where he works to support the transgender community in New Mexico and educate people about the community. Lawyer views youth-led activities, such as Day of Silence, as a good place to start for improving the situations many members of the LGBTQ society experience.
Lawyer is also a facilitator for the Transgender Resource Center's  youth group. There are more families who are accepting of transgender children and this has to do with the amount of information available, he said.
"We work with families now who are very supportive of their very young transgender children," Lawyer said. "Because we have more information, we have resources, we have organizations like ours that are there to provide support and help."
Lawyer recommends that youth looking for help should contact Transgender Resource Center or UNM's LGBTQ resource center for support.
"Those are two resources that we have here in Albuquerque that in some other places, nothing like us exists," he said.
For more follow Marco Woods on Twitter