The Questa High School track teams have had to face a shortened schedule and said they are diligently working to make the most of the setback. The school athletic department recently made the controversial decision to cut the number of track meets scheduled for the 2018 spring season. The cuts, due to budget problems, have caused a stir in the local community, shining a light on the outsized role the school plays in Questa's civic pride.
"I've been in track for five years now," said Questa High Senior Anna Marie Sanchez. "Track means a lot to me because there isn't much for us to do in this town."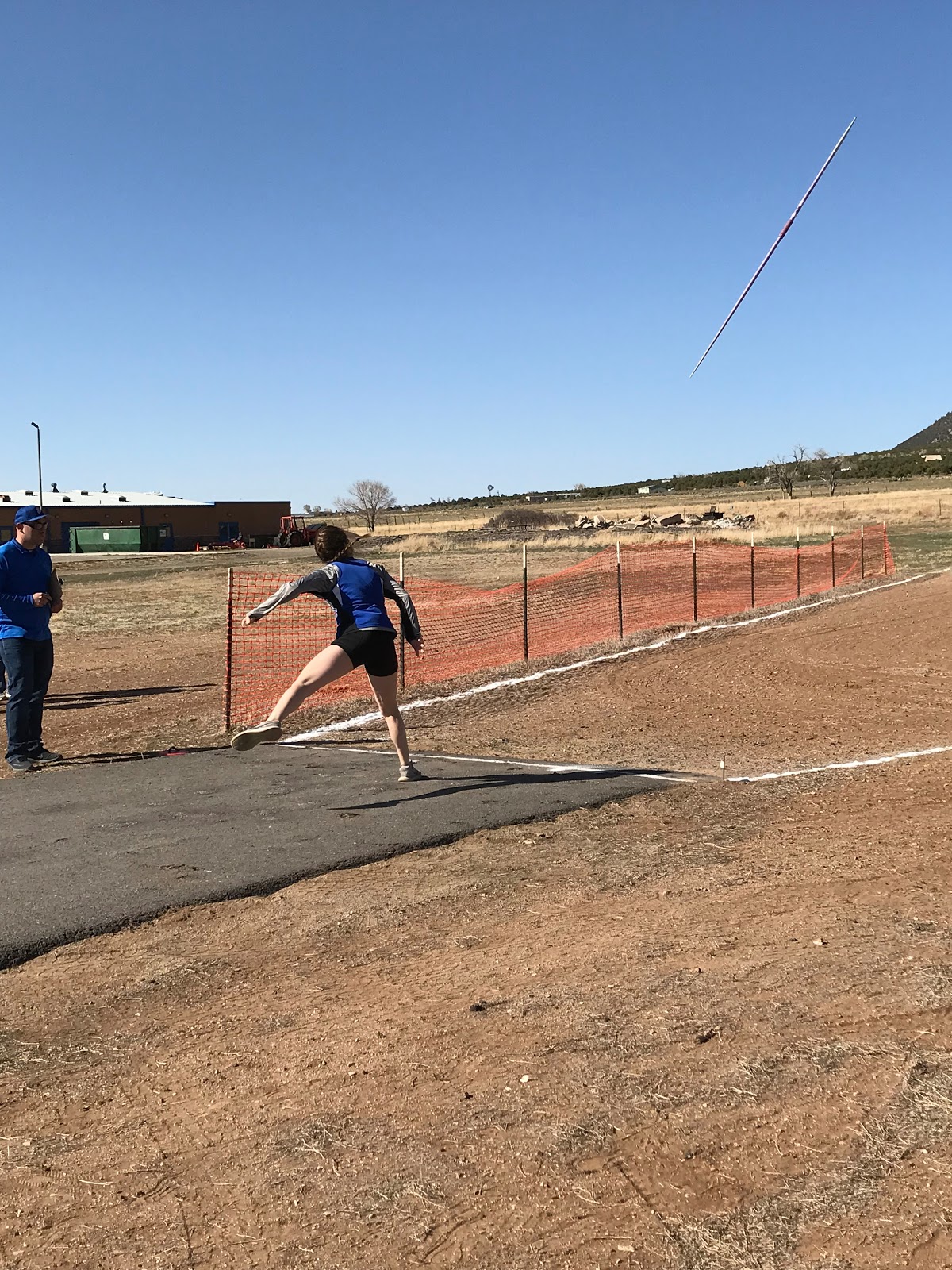 "Sports are something we look forward to every year and we push ourselves to do the best we can," Sanchez said. "It keeps us out of trouble. It pushes us not only now but also for the sake of our futures."
According to Sanchez, the girls track team is frustrated and disappointed by the schedule cuts. They don't feel it was fair that the track and baseball teams received cuts when no other sports did, she said.
"The Questa track teams have always been an area of pride for our community," said Sanchez's aunt and  girls track coach Deluvina Sanchez .
"Through their hard work over the years, they have brought home eight back-to-back district titles as well as numerous state medals and titles," Coach Sanchez said. "That's a rarity that we don't take lightly."
The reduced number of track meets have sparked concern among the athletes.
"It's a missed opportunity for us to get better and to practice our skills, and to really see what other teams have,"Questa High Senior Larissa Passino said. "We're close [to qualifying] now so I think if we had one more meet to try we'd be better off."
There is silver lining to the situation — the athletes are pushing themselves harder, Coach Sanchez said.
"Watching how our athletes have responded to the lack of opportunities to compete has been inspiring for me as a coach," she said "They're using the small setback as fuel to work even harder."
Other teams have the advantage to be able to see other teams compete, said Anna Marie Sanchez. When the team does compete, they lack the time to prepare and train for what other teams bring to competitions.
The teams have demonstrated their resolve to compete at the highest quality despite the lack of competitive opportunity. With the lack of competitions during the season they have had to compensate in other areas of their training.
"Practices are a bit longer when it comes to certain things," Passino said. "We have to really work on things and focus up more than we usually did before. It's a real team effort and you can tell everyone's in it to win it. Having the shortened season made us hungry."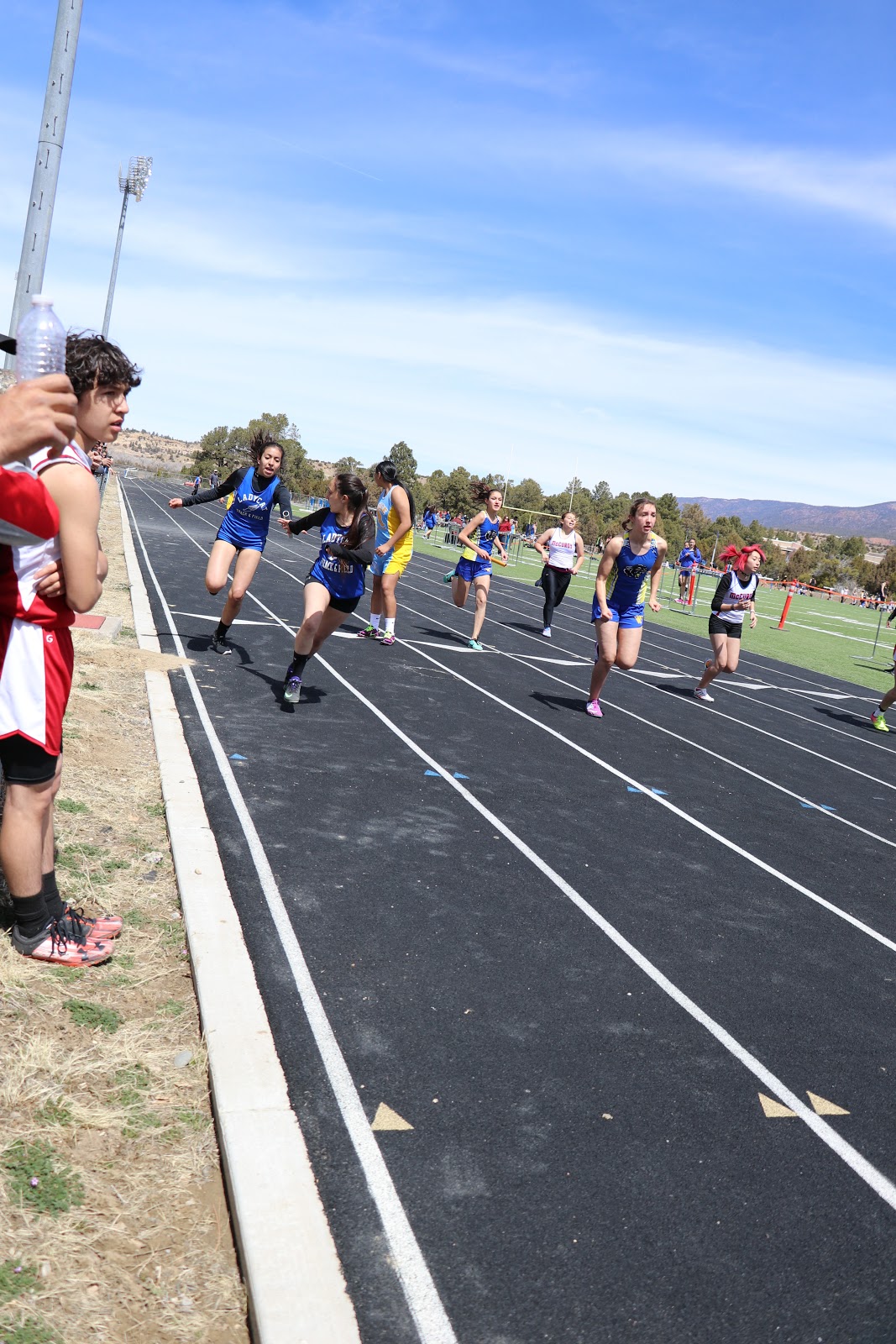 Despite the changes to the teams training and their need to compensate in other areas, Coach Sanchez believes that this season and the track team should be applauded.
"I think that our school and our town should be proud of these young people," Sanchez said. "Learning to overcome adversity now will only help them as they move forward in their lives."
Rumors reached the Questa community in January that the 2018 track season was at risk of being canceled all together. Though the rumors turned out to be false, the fallout resulted in positive support from the Questa community, which rallied around the athletic booster club to raise funding.
"Our main goal is to fundraise and work together with the school to see what the needs are for each of the sports," Booster Club President Rebecca Griego said. "We're here to supplement when the school cannot financially. We don't want to see the kids lose out. We want to help with food, uniforms and even transportation. Our goal is being the major support for athletics department."
The rumors quickly reached the Questa athletes which sparked concern and unease in regards to the spring athletic season.
"We didn't know if there was going to be any spring sports," Questa High Junior Miguel Romero Jr. said. "It's harder on us being that there are fewer meets, but in a way it's kind of better because it makes you want to push yourself more to qualify."
Despite the seemingly difficult start, Questa Booster Club fundraising has brought about hope for more opportunities for next season.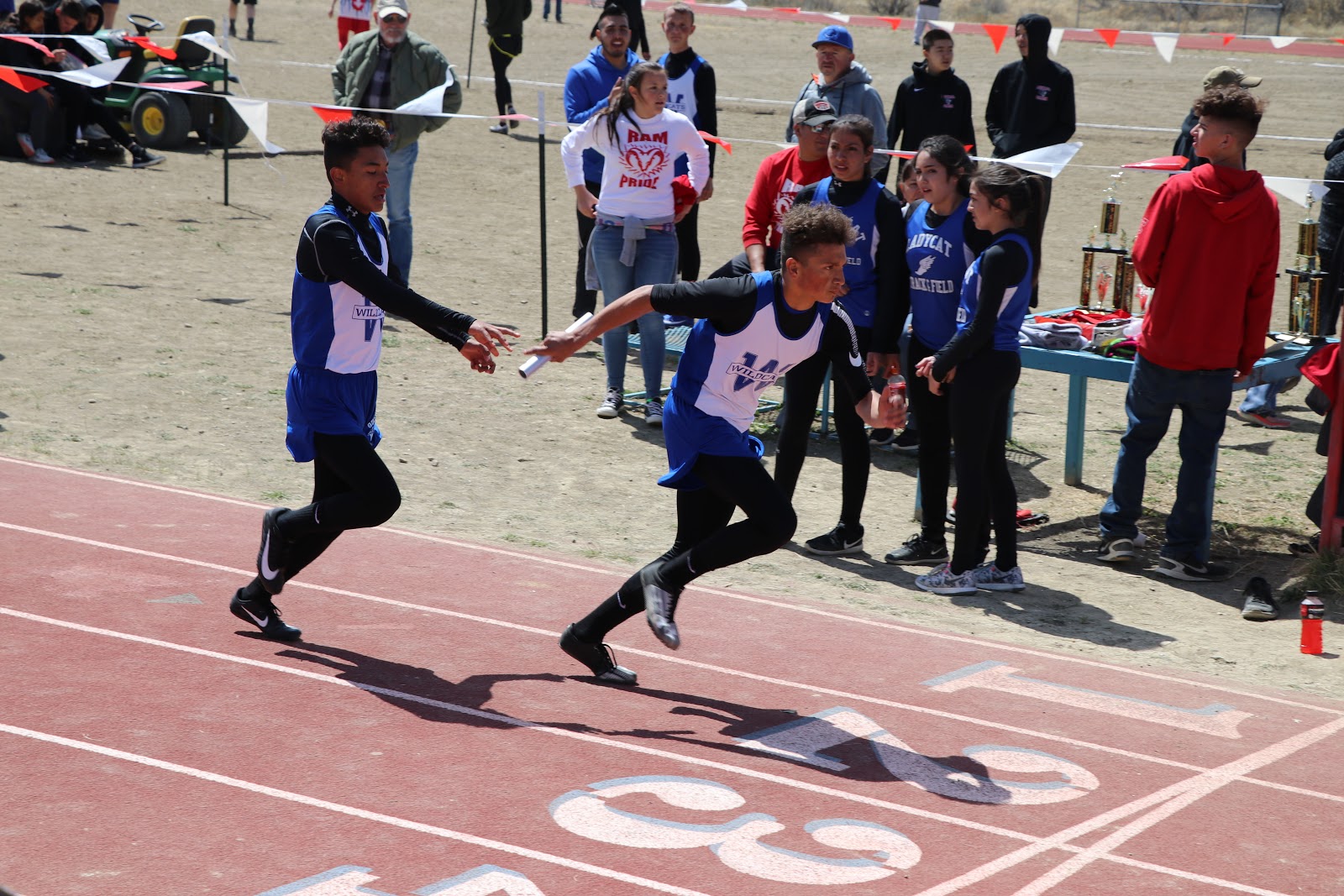 "I feel like [the season] should go well, but hopefully next year they'll have more track meets for us and give us the opportunity to qualify for more events sooner," Romero said.
Father of Miguel Romero Jr. Coach Miguel Romero Sr. said he has the utmost confidence in his team and feels that the lack of track meets was not a detriment to their performance.
"It's going to  be interesting, " Coach Romero said. "I hope we can do well and qualify some of our guys for state this year."
You can follow Adrianna Vigil, Santana Ortiz and Eddie DeBruyn on Twitter @adriannadvigil,  @Santanaamanda_7 and @notthefakeED