Jesse Jones/ NM News Port
The University of New Mexico is partnering with the co-creator of Meow Wolf to design the next high-tech phase of the Innovate ABQ campus in downtown Albuquerque.
UNM invited Vince Kadlubek and his consulting firm, Spatial Activations, were invited to design a space with the focus of attracting and supporting creative entrepreneurs interested in emerging high-tech industries.
Kadlubeck is the co-founder and former CEO of Meow Wolf, which describes itself as "an arts and entertainment company that creates large-scale interactive and immersive art installations." It is best known locally as an interactive art experience and concert venue in Santa Fe, but since the flagship location opened off Cerrillos Road in 2016, the collective has expanded to Las Vegas and Denver, with plans for new installations in Texas.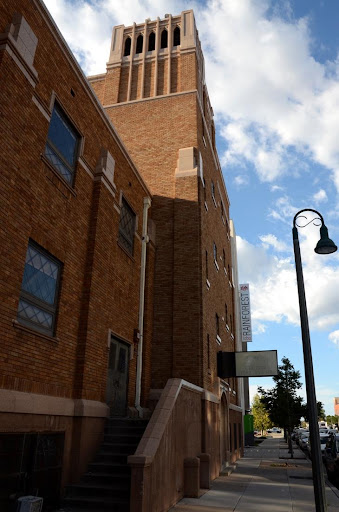 The project aims to transform the old First Baptist Church at Central and Broadway into The Jungle, a multi-use creative space slated to include state-of-the-art production studios, student housing, a food hall and a rooftop bar.
Food hall and rooftop bar? "Fun's a really important word when it comes to entrepreneurs," Kadlubek said. "And it's a really important word when it comes to momentum, so we really made sure fun was part of this process."
The goal of the Jungle is to build community, momentum and success stories, Kadlubek said.
Innovate ABQ's seven-acre campus currently includes Lobo Rainforest, a six-story UNM residential building that houses over 300 students. It is also home to the University's entrepreneurial program, the UNM Innovation Academy, Sandia National Labs' tech engagement lab and General Atomics.

The next phase of the project will involve sharpening the concept, working out the plans, making the business model and finding partners, organizers said.
Potential partners include augmented reality engineers and video game designers. Video games are the most successful media and entertainment industry in the world, Kadlubek said, and will be the driving force behind future technology and the internet.
Other partners may bring film production and immersive art experiences such as Meow Wolf or the Beyond Van Gogh exhibit that visited Albuquerque last year.
The plan aims to engage the public with the food and beverage hall on the ground floor and the rooftop bar, using them to build community "focused on forward momentum," Kadlubek said.
Exhibition spaces will showcase the creative technology and innovation from the Innovate ABQ campus. including a new tech demo area and a black box space to showcase digital art and data visualization.
The development and production spaces will house mixed reality, Web3, film and television music and art production studios.

The Jungle and Lobo Rainforest buildings are owned by Rainforest Innovations, a nonprofit corporation created by UNM, the city of Albuquerque, Bernalillo County, Nusenda Credit Union and other organizations.

Rainforest Innovations helps entrepreneurs and innovators in the UNM community secure trademarks, patents and copyrights and bring their projects to market. So far Rainforest Innovations has supported over 800 patents, created over 100 startup companies and has generated almost $130 million with 40 percent return to UNM. "That's a very handsome return on investments," Said David Foster, co-chair of the UNM Rainforest Forum.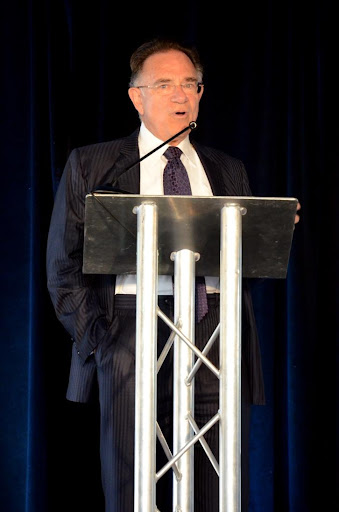 Follow Jesse Jones on Twitter.