By Andres Torres / NM News Port
Gov. Michelle Lujan Grisham will serve another 4-year term as governor of New Mexico after defeating Republican challenger Mark Ronchetti on Tuesday, taking home 51.8% of votes. 
In a race marked by personal attacks, big money, and hard-hitting political stances, Grisham completes another Democratic trifecta with the New Mexico House and Senate maintaining a Democratic majority heading into the next legislative session in January.
"Thank you, New Mexico, for a decisive effort about what we believe in," Grisham said in her victory speech.
"Now I want you to know if it seemed like we were taking a minute or 2 or 10, it's because I was backstage checking the weather," Lujan Grisham joked, referring to Ronchetti's claim-to-fame as a local TV meteorologist.
"As you know, talking about the weather isn't my specialty, and I admit that. But does anyone want to hear tomorrow's forecast?" she quipped. "The weather forecast for New Mexico is four more years."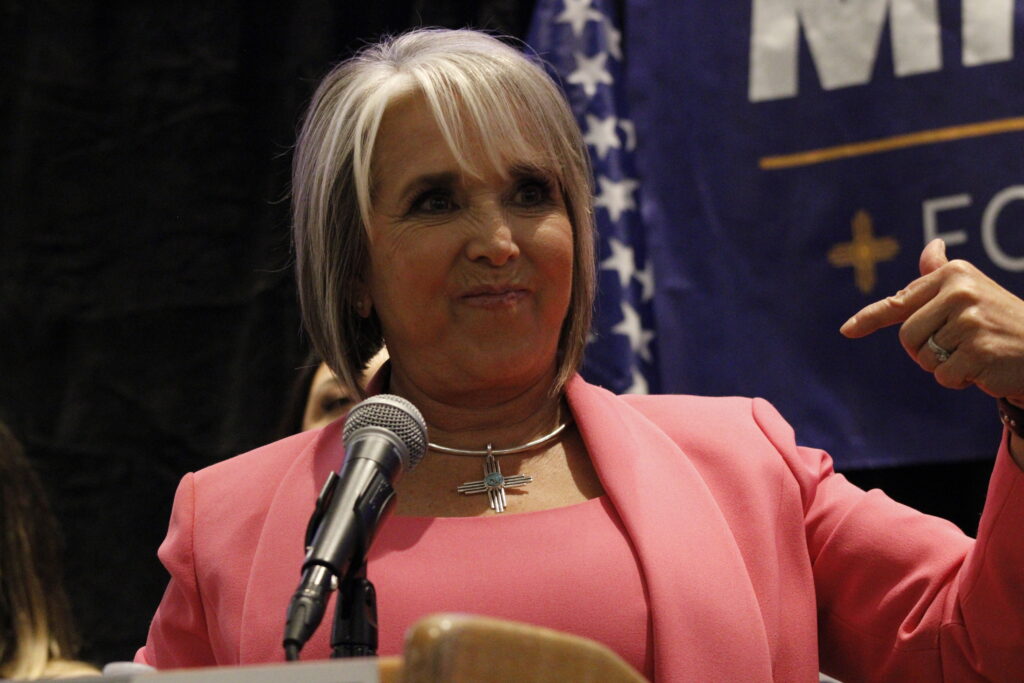 In total, over 700,000 votes have been reported. Grisham collected 363,546 votes, and The Associated Press called the race in her favor by morning. 
In the latest poll, released on Oct. 28 before the election, Emerson College had Grisham ahead by 2 points.
This was a drastic change, as polls before had Grisham sitting comfortably leading by 7 or 8 points. 
Mark Ronchetti was a competitive opponent,collecting 46% of all votes. Ronchetti kept the pressure on Grisham throughout the entire election, pressing her on crime, the economy and being out of touch with the people of New Mexico.
"The reality is for our campaign, it will likely come to an end tonight without winning," Ronchetti said, as results came in.
"But I will tell you this, do not give up on this state, do not give up on the promise of what New Mexico will become," Ronchetti said.
In a televised debate held on Sep. 30, Grisham said that if reelected, she would focus on getting bail reform enacted, which could take away bail for people charged with carjacking, armed robbery, and other severe firearms-related crimes as they awaited trial. 
Grisham also promised to boost multicultural and bilingual education programs while making pre-k affordable for families in New Mexico.
She also plans to support the plan she proposed during her previous four-year term to provide free tuition and scholarships to high school students and adults returning to school at state colleges and universities in New Mexico. 
Perhaps her signature issue, though, was defending women's abortion rights in New Mexico. Ronchetti had proposed putting those rights up for a vote.
Grisham made it clear that she will continue to keep abortion legal, safe, and accessible in New Mexico.
In August she signed an executive order that pledged $10 million to build a state-funded clinic that will provide abortion and other services near the border with Texas, a state that is curtailing abortion rights.
"She's allowing women to simply be women" said Matthew Tucker, a Democrat attending the Election Night watch party.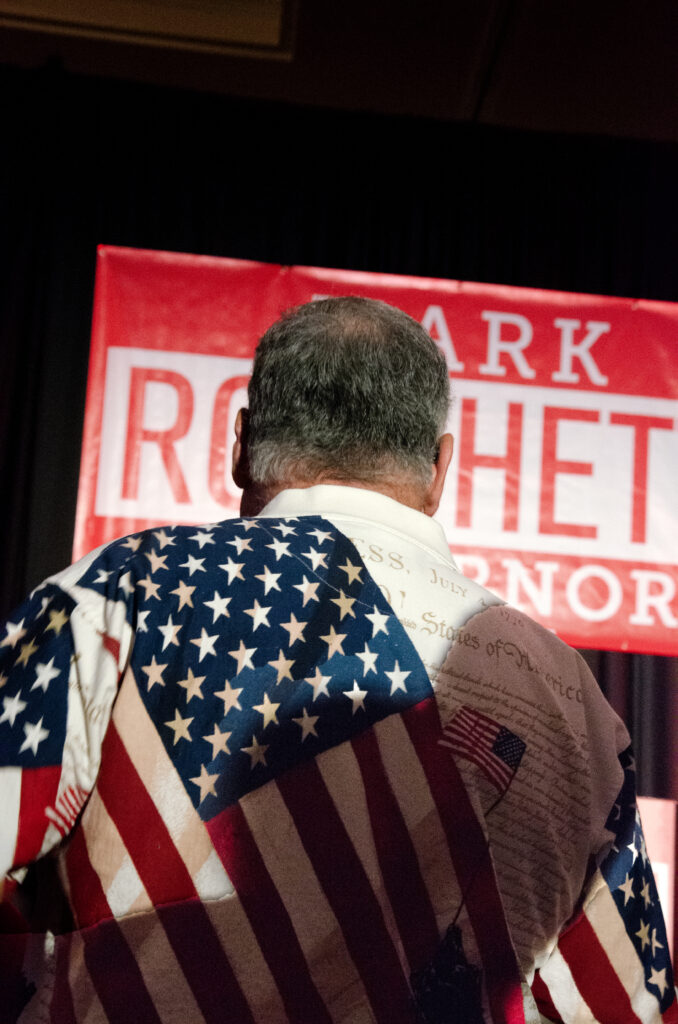 Last week, to collect any undecided votes, Ronchetti alleged that Grisham was shown a questions prior to a debate — in 2018 debate when she first ran for governor. 
Ronchetti alleged that an employee at KOB-TV leaked specific questions and topics in order to give Grisham early access to the questions.
Grisham denied these allegations in a comment to Fox News, calling the attack false and outrageous.