By Joaquin Gonzalez / NM News Port
Of the 1.4 million people registered to vote in New Mexico, 714 thousand of them actually voted in Tuesday's general election. That turnout rate of 52.3% is a lower than that of the last mid-term election in 2018, when 56% of voters participated.
The numbers come from the New Mexico Secretary of State's office which runs and tracks all elections in the state. That office says some counties exceeded 60% turnout rates, including Los Alamos, Santa Fe, Catron, Harding, Hidalgo and Mora.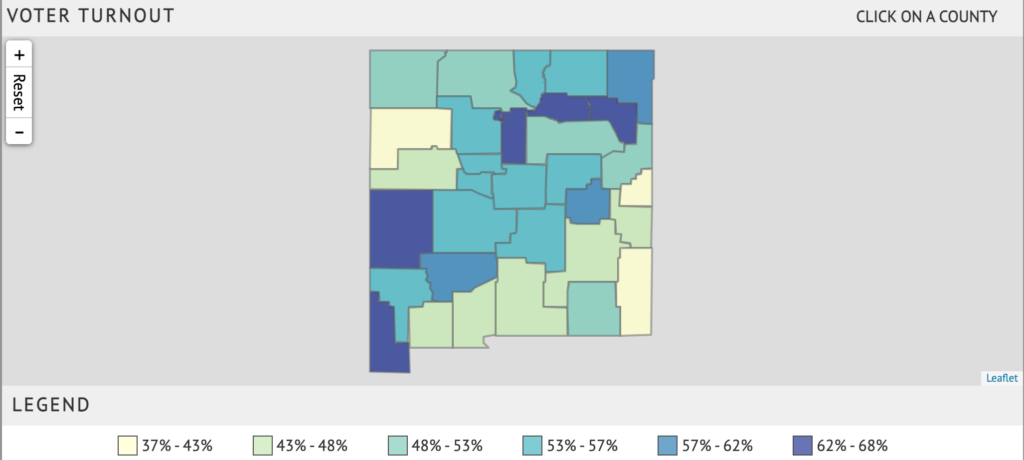 Lea County had the lowest turnout at 38%.
Midterm elections typically see lower voter participation rates than presidential elections. Indeed, New Mexico saw a stunning turnout rate of 70% in 2020.
As for problems at local polls, there were long lines in some areas and scattered reports of people shouting their political preferences — which is not permitted — but no significant problems reported.
In two counties — San Juan and Bernalillo — federal monitors from the U.S. Justice Dept. were dispatched in advance to observe the elections because of concerns about potential election interference.