Ten years have passed since the grisly discovery of serial graves that put Albuquerque in the national headlines. Police, local leaders and the victims' families are still looking for a resolution to the West Mesa murders.

Since that cold February day in 2009 when the first remains of 11 women were discovered buried on the West Mesa, Albuquerque Police have spent countless hours investigating the case. They have yet to name a perpetrator, although they've named two suspects– one deceased, one in prison.

Because of the lack of finality in the case, public officials and a nonprofit organization, Street Safe New Mexico, have been working to provide hope for the case to be solved.

Street Safe New Mexico was started directly because of the West Mesa murders.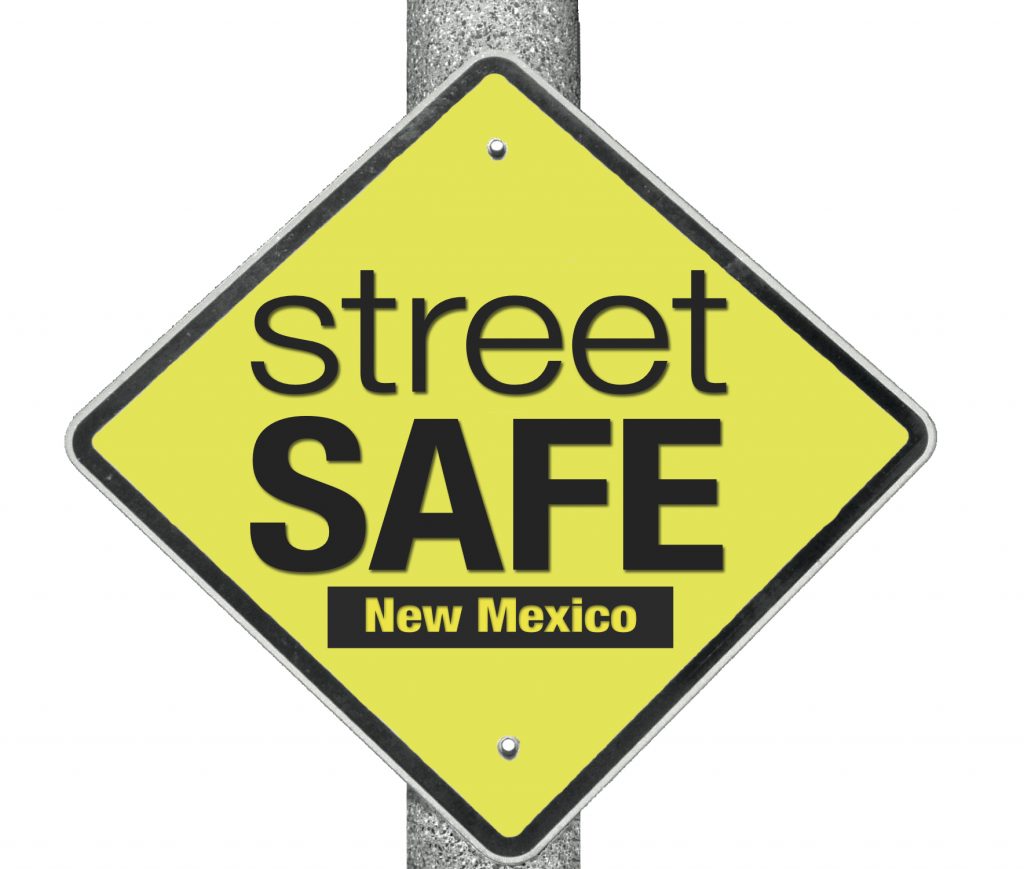 "We help by keeping the public on top of it and not letting it go," said Executive Director of Street Safe New Mexico, Christine Barber.

Barber said she started Street Safe because she was shocked that so many women were murdered and nobody knew about it for years.

Police believe the first West Mesa murder actually occurred in 2003. Police also say the victims had one particular thing in common; they were sex workers.

Currently, Barber's organization works with women on the streets to provide them with the resources to stay out of harm's way. Barber said they do this through street outreach, providing women with female toiletries, condoms, chocolate, and a "bad guy list" which gives them details of men who prey on women on the streets.

"You have to know people, their names and what they look like to know people are missing," she said.
State Senators Michael Padilla and Linda Lopez have had their hand in the efforts to memorialize the victims. In the current state legislative session, they proposed legislation that urges APD and the Bernalillo County Sheriff's Department to be to be more diligent in resolving the murders.

"I just think that it's really important that victims of domestic violence and this type of behavior have a voice, and have people to believe you," Padilla said.

The legislation was proposed to acknowledge that 10 years have passed and to keep the memory of the women alive and to give dignity to the families.

"These individuals were trying to feed their families, they were trying to have a life, and while they were accused of maybe one thing, we don't know if that's accurate because they're not here to tell us today," Padilla said.

Sen. Padilla is not the only one who is pushing to memorialize the victims. Albuquerque City Councilors Klarissa Pena and Ken Sanchez are pushing to finish a memorial park to be built in the victims' honor.

Ground on the park was broke in 2018, but it has not been completed because it still needs $300,000 of funding.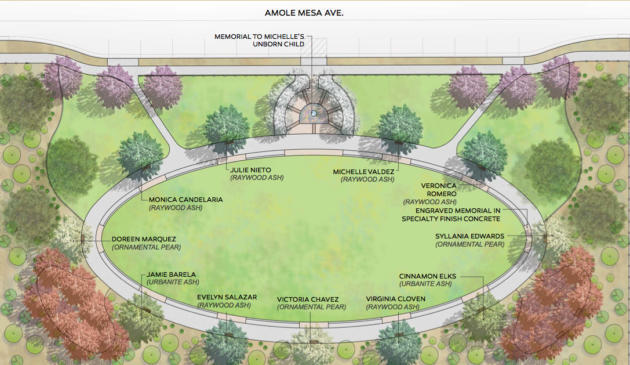 Plans by public officials to memorialize the victims brings comfort to Eleanor Griego, the mother of one of the victims, Julie Nieto.

"I'm happy that they're doing this for them" Griego said. "It's keeping them alive still."

Griego said she appreciates the work from lawmakers but she sometimes questions if APD invests their time in the case anymore.

"I think I'm losing faith right now," Griego said. "I thought we were going to get ahead with all of this technology."

Griego said she doesn't just want closure for herself, but the other families of missing women as well.

"There's still a lot of girls missing and I want them found–give closure to the other families who are waiting and suffering," Griego said. "I suffered many years waiting for them to find my daughter and when they found her I found a little bit of closure."

We keep pointing out how this is going to happen again unless we make big changes.

— Christine Barber, Executive Director of Street Safe New Mexico
APD spokesman, Gilbert Gallegos, said the case is still considered active and that police receive numerous tips.

"One of the misconceptions is that it is a cold case, but it is actually considered an active case," Gallegos said. "We get hundreds of tips some weeks that are worth actively pursuing."

There are other women who went missing around the same time as the West Mesa murder victims. Gallegos said that APD is looking for a second burial site.

"We know there were six women reported missing around the same time period, who are potentially victims and have not been discovered," Gallegos said.

In November, APD got a tip of disturbed property on the West Mesa, which led to short-lived hope that perhaps new evidence was discovered, but nothing came of it.

Similarly, over the summer, a set of bones was discovered close to the original West Mesa burial site. The discovery had officers speculating the bones were related to the murders, but it was found that they were ancient Native American bones.

Keeping the murders in the public eye has taken effort. In 2018, Street Safe New Mexico had a billboard dedicated to finding the remaining victims.

"The purpose of the billboard was to generate leads but also to remind the public that there is also a whole other group of women missing," Barber said.
Barber believes that the public holds a responsibility to help bring attention to the remaining missing women and the women who work on the streets.

"Them being targeted will never change, unless we see them as less of prostitute criminals and more as humans," Barber said.

Griego had the same feelings about the dignity of her daughter.

"The public should know that if they have kids of their own and grandkids, they might end up in this situation. The gossip has to stop," Griego said.

According to the "Serial Murder: Pathways for Investigations," which was published by the FBI's Behavioral Analysis Unit in June 2015, 29% of serial killers targeted prostitutes.
These statistics concern Barber that there will be more victims if the law enforcement and the public don't acknowledge it.

"We keep pointing out how this is going to happen again unless we make big changes," Barber said. "This will happen again, nothing has changed on the streets."

If you have information about the West Mesa murders, please contact APD at 1-877-765-8273 or (505) 768-2450.

To learn more about the 10th anniversary of the West Mesa Murders, click here.
You can follow Vanessa on Twitter @vanessarmartin