[vc_row][vc_column width="1/1″][text_output]
ANSWERED QUESTION
Tourism sky high in New Mexico
As part of our Curious New Mexico project, Kimberly Mitchell asked about the most popular tourist attractions in New Mexico. Reporter Lauren Marvin took a look.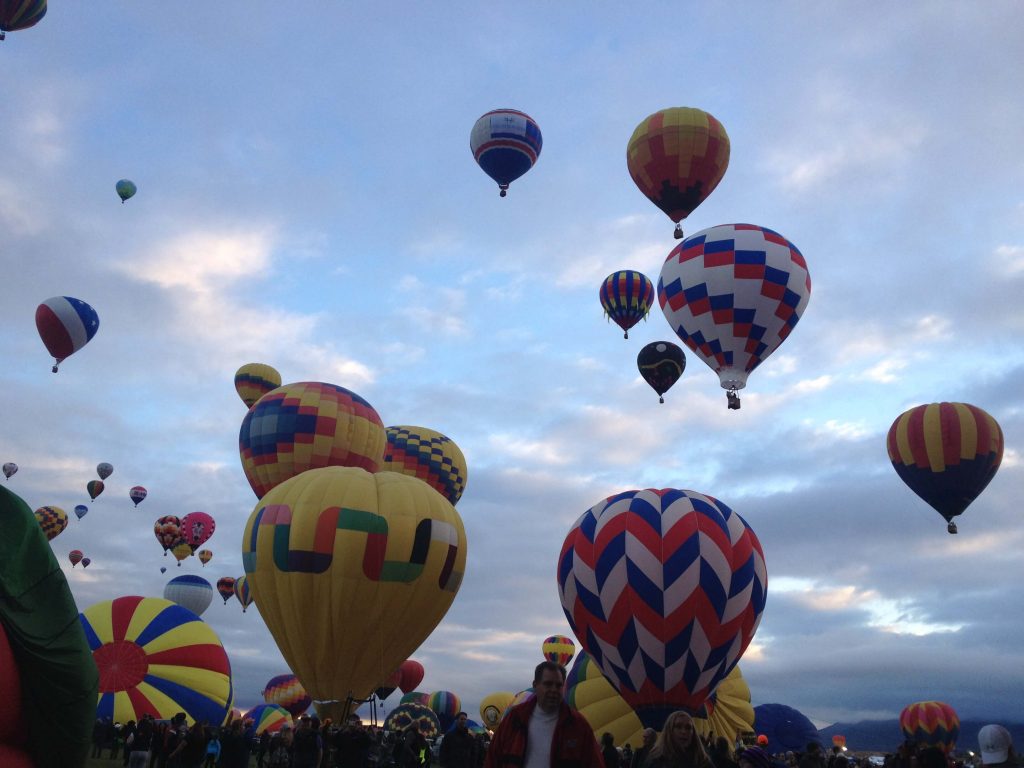 With clear blue skies, white snow, and a diverse culture, New Mexico's tourism industry is continuing to grow.
In 2012, 32 million people visited New Mexico, which is a 7 percent increase over 2010. And in 2013, there was a .6 percent increase in the total number of visitors over 2012, according to the 2015 New Mexico Tourism Department's Annual Report.
New Mexico state park visits increased by 14.5 percent from 2013 to 2014, according to the NMTD June 2014 Monthly Report.
However, state park visits dramatically declined in 2011, mostly due to the Los Conchas Wildfire, and has been fluctuating ever since. In 2010, state parks had more than four and half million visitors. By 2013, the total number of visitors had decrease by one million, according to the 2015 NMTD Annual Report.
Despite the fluctuation, national forests and state parks still rank highest among the most popular tourist destination. However, events such as the Balloon Fiesta and the New Mexico State Fair also bring people to the state, according to NMTD statistics.
Rebecca Latham, cabinet secretary for the NMTD, said Santa Fe, Albuquerque and Las Cruces draw major crowds as well.
"And then all of our other gems in New Mexico, those small rural communities are making a really big impact in the overall tourism product," she said. "So when we say tourism is trending up, tourism is record breaking numbers, that's not just because we are doing something, that is something every single community plays a part in."
Debbie Ball, owner of The Candy Lady, said tourism has always been a big part of her business. Previously, The Candy Lady's customers were about 35 percent tourists and 65 percent locals. However, since the recent publicity of her blue meth candy inspired by AMC's Breaking Bad, about half of her customers are tourists.
"…It's all the same thing, it doesn't matter, if you are a tourist or a local, to me. Because what I sell to my tourist I sell to my locals and vice-versa," Ball said.
Old Town is the most prominent spot for tourism in Albuquerque, she said. However, it functions like a dysfunctional family with some of the bickering between owners that ensue.
In 2014, The Candy Lady was evicted from her residence in Old Town after 30 years of business, she said. However, Ball found a place nearby with the similar set-up of her last shop. And despite the bickering, Ball said, she plans to stay in Old Town because it still attracts many tourists.
[/text_output][share title="Share this post" facebook="true" twitter="true" google_plus="true" linkedin="true" pinterest="true"][/vc_column][/vc_row]