1. Tumultuous year for APD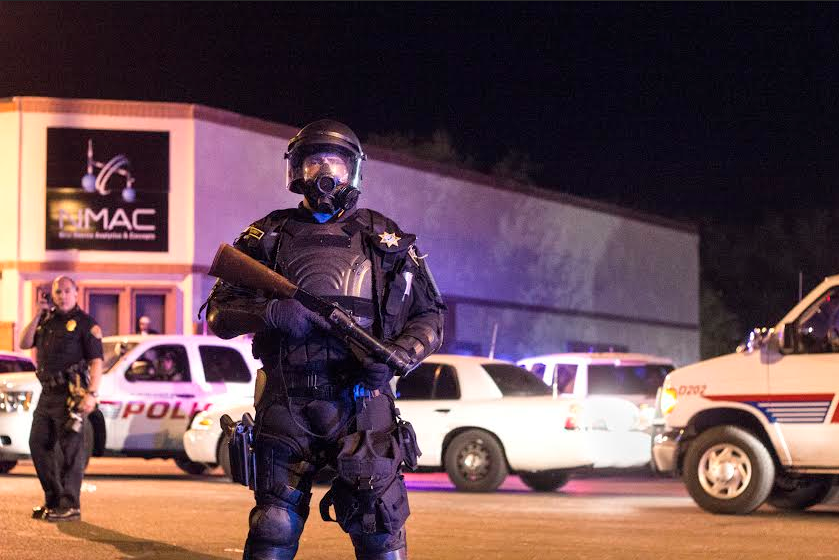 An uneasy year for the Albuquerque Police Department closed with an agreement with the Department of Justice to establish reforms for the embattled department.
A 106-page report issued by the DOJ outlines those reforms, which are designed to "ensure police integrity, protect officer safety and prevent the use of excessive force, including unreasonable use of deadly force, by APD."
"By increasing transparency and accountability on use of force," the agreement states, "APD will promote more effective law enforcement and will strengthen public confidence in APD."
The police department had been under investigation for some time after a string of officer-involved shootings, including one of a homeless man that sparked outrage in the community.
Officers fatally shot James Boyd, a 38-year-old mentally ill man, in the Sandia Mountain foothills on March 16. Boyd had been camping in the foothills. A helmet camera video showed Boyd seemingly turning his back on officers before shots were fired.
Ashley McDougal was there during the protests. Looking back, she said she is not sure if the protest contributed much to reform.
"I don't think it had an impact, really," she said. "It made national news, it even made international news, which is good. But there wasn't really an outcome from the protest besides saying I went to protest or saying 'did you see the protest? There wasn't any action after words."
On April 10, the DOJ issued a report saying APD has a pattern of using excessive force and lacked sufficient oversight, training and effective policies. The agreement between the two agencies came eight months later.
2. Republicans gain four-seat edge in state House
New Mexico rode the same red wave as the rest of the nation this election cycle as the state's House of Representative shifted to Republican hands.
Republicans now hold a 37-33 advantage in the state House, marking the first time since the Eisenhower presidency that Republicans will control that chamber of the state Legislature. Democrats held a six-seat edge heading into the election.
"Big picture, this is obviously going to be a major shift in terms of how policy is produced in the state of New Mexico," said Gabe Sanchez, a political science professor at the University of New Mexico. "It's a little early to tell what the exact nuances are going to be because on one hand, Republicans don't really have any experience running the show here in New Mexico, and on the other, Democrats are really struggling how to play defense."
Of the 70 districts up in this election, 34 were contested races. Republicans won 23 of those races.
Two key positions in the Albuquerque area contributed to the Republican-controlled House. Sarah Maestas Barnes defeated District 15 incumbent Democrat Emily Kane by nearly 340 votes while Conrad James won back his seat from Elizabeth Thomson after Thomson beat James in 2012. James captured 59.33 percent of the vote in District 24.
Two other Republicans won in Democratically-held districts: Andrew Nunez in the Las Cruces-area District 36 and Jon Zimmerman in District 39, also in Las Cruces.
The state Senate, which Democrats still control, will not be contested until 2016.
Voter turnout in New Mexico was down this year. Only 40 percent of registered New Mexico voters turned out for the election. Sanchez said Republicans came out in force for the election.
"It was a pretty sharp decline in turnout, given there are more registered Democrats in the state of New Mexico than Republicans," Sanchez said. "That's probably the No. 1 reason why."
3. Incumbents dominate in general election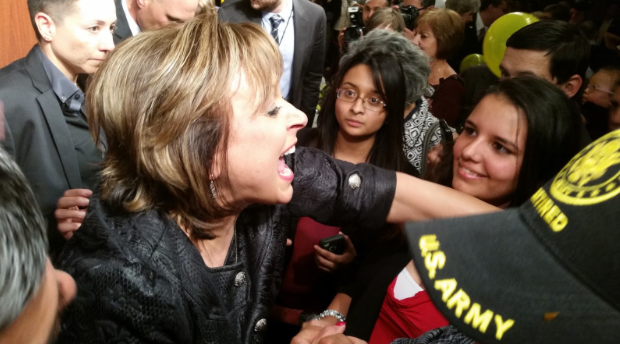 Susana Martinez recaptured the governor's office during the general election in early November, one of several New Mexico incumbents who reclaimed their elected positions.
Martinez, a Republican, captured 57 percent of the vote over Democratic challenger Gary King, the state's attorney general, according to results from the Secretary of State's office. Polls had Martinez leading throughout the fall leading up to the Nov. 4 Election Day.
"My number one thought on it is that she had a big structural advantage going into it," said Michael Rocca, a UNM political science professor. "She's an incumbent first of all. She's a popular incumbent. She's a Latina, which makes a big difference in this state."
Another state office incumbent, Secretary of State Dianna Duran, withstood a challenge from Democrat Maggie Toulouse Oliver.
Meanwhile, four federal officeholders won their re-election bids as well. Democrat Tom Udall bested Republican Allen Weh in the U.S. Senate race, while Democrat Michelle Lujan Grisham, Republican Steve Pearce and Democrat Ben Ray Lujan will return to the House of Representatives in Washington.
The only other incumbent, Ray Powell, appears he will lose his seat to Republican Aubrey Dunn Jr. That tight race remains so close that the canvassing process on Nov. 26 ordered a recount.
"It just wasn't a competitive year. This was a Republican year," Rocca said.
4. Youth opens fire at Roswell middle school
On Jan. 14, a 12-year-old boy opened fired in the gymnasium at his school, Berrendo Middle School in Roswell, and severely injured two students.
According to media reports, courts ruled in July that alleged shooter Mason Campbell should/would receive a maximum sentence for the shooting and will remain in state custody until he turns 21. Media identified the two victims as Kendal Sanders and Nathaniel Tavarez; both victims survived the shooting.
In May, Campbell pled no contest, according to media reports.
"I am very sorry for my acts," Campbell said in a story posted on KRQE's website. "This is not what I mean to do. I am very sorry Kendal, Nathaniel."
According to state police, a sawed-off shotgun was used in the shooting.
5. Radiation leaks at New Mexico facility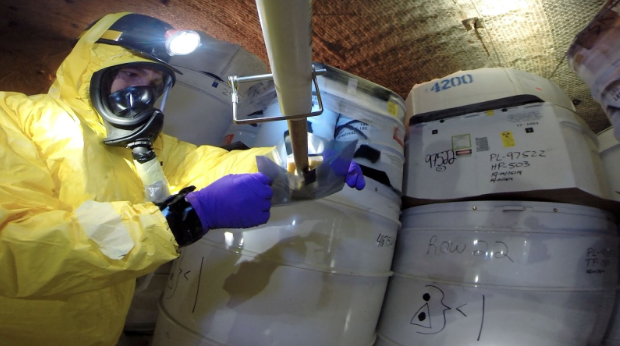 Low levels of radiation leaked outside the Waste Isolation Pilot Plant, a facility located outside Carlsbad, in a Feb. 14 accident.
No one was harmed as a result of the leak, according to media reports.
On May 30, 2014, WIPP recovery teams obtained samples from the previously identified damaged drum and nearby magnesium oxide piles. The sample contents will be analyzed as part of the investigation to determine the cause of the February 14, 2014 radiological event.
A 300-page report from the Department of Energy released in April identified at least one transuranic waste container releasing airborne radioactivity into the environment as the direct cause of the accident. The report is considered Phase I of the investigation. The results of Phase II should be released by the end of this year, according to the DOE.
"The cumulative effect of inadequacies in ventilation system design and operability compounded by degradation of key safety management programs and safety culture," the report states, "resulted in the release of radio active material from the underground to the environment, and the delayed/ineffective recognition and response to the release."
According to its website, WIPP is an underground site aimed at the permanent disposal of nuclear waste called transuranic waste, including clothing, tools, rags, residues, debris, soil and other contaminated materials.
The incident resulted in four Los Alamos National Laboratory officials to be reassigned, the Albuquerque Journal reported.
6. Details emerge in death of 9-year-old
An autopsy released in late March ruled the death of a 9-year-old Albuquerque child as a homicide, and his injuries showed a pattern of abuse.
According to the report from the Office of the Medical Investigator , Omaree Varela had bruises on his chest, arms, legs and tongue, along with abrasions on his face, a skin tear on his scalp and other injuries.
"The decedent was physically an appropriately developed boy with injuries at different stages of healing with no evidence of significant underlying natural disease," the autopsy states. "This is consistent with a history of abuse."
An April report from the state's Children, Youth and Families Department showed similar results in his death.
His mother and stepfather, Synthia Varela-Casaus and Stephen Casaus, were charged six counts of child abuse, including with one count of child abuse resulting in death, and tampering with evidence, according to NMCourts.com. Casaus was also charged with two counts of bribery of a witness.
According to the CYFD report, Varela-Casaus said she "kicked Omaree into a dresser causing him to "hit his head on the floor" and "kicked Omaree several more times in the bathroom while he was unconscious." Varela-Casaus said on-going behavior issues caused her frustration, the report states.
7. APS superintendent resigns post
Embattled Albuquerque Public Schools superintendent Winston Brooks stepped aside from his position in mid-August.
In a public statement, APS said both Brooks and the school board agreed it was in the best interest to part ways.
The decision to end the employment relationship will allow both the Board and Broos to establish a new direction," APS Board of Education President Analee Maestas wrote in the statement. "Both agree that this decision is the best option for APS at this time."
Brooks received a $350,000 buyout, according to the resignation and settlement agreement between Brooks and APS.
The New Mexico Foundation for Open Government reported Nov. 5 saying that neither Brooks, nor Brooks wife Ann, nor their attorneys received copies of the investigation report. That information came after a NMFOG Inspection of Public Records request filed in September. The investigation has yet to be concluded.
"The public still does not know any of the reasons that APD and Superintendent Brooks entered into a settlement agreement under which Brooks was paid $350,000 in return for his immediate resignation," according to the NMFOG statement.
He had been under investigation for undisclosed reasons, according to media reports. Brooks also found himself in hot water in 2013 when he made inappropriate comments on Twitter about New Mexico Public Education Secretary Hanna Skandera, comparing her to livestock.
The board selected former Chief Operations Officer Brad Winter to replace Brooks as interim superintendent, APS announced Aug 22.
8. Lobo basketball coach gets pay raise
After only one year at the helm, University of New Mexico men's basketball coach Craig "Noodles" Neal signed a new contract worth $5.7 million plus incentives over six years.
The contract keeps Neal at UNM for six years, and the coach will earn $950,000 in yearly base salary, making him the highest paid coach in the Mountain West Conference.
"I think the people here, and I think the administration and Paul (Krebs, UNM athletic director) know that I want to be here," Neal said at a September news conference. "If I didn't want to be here and didn't want to be the head coach, I wouldn't have brought my son come play here and my younger son wouldn't be coming to school here. We're pretty firmly planted in what we're doing here."
Neal, a longtime college and professional assistant coach, earned his first head coaching job anywhere when he replaced Steve Alford.
Neal then took a team spearheaded by now pro players Cameron Bairstow, Alex Kirk and Kendall Williams to a 27-win season (a school record for a first-year coach) and a Mountain West Basketball Championship tournament title.
"His visibility as head coach in our community has made Craig an integral part of the leadership of our Athletics Department, Krebs said in a statement.
9. Tesla facility goes to Nevada, not New Mexico
Tesla Motors and Nevada Gov. Brian Sandoval revealed Sept. 4 that a new $5 billion Gigafactory will be built in the Silver State. New Mexico had been in the running to land the facility expected to create thousands of new jobs.
Along with New Mexico, other states up for consideration for the facility included California, Arizona and Texas, according to media reports.
In a story published on KOAT-TV's website, Gov. Martinez said the state brought forth a competitive offer to attract Tesla to New Mexico.
"We were told by members of the Tesla team that our incentive package was so good, (they wanted to move New Mexico closer) to California because proximity was such a big deal to them," Martinez said in the KOAT story.
10. UNM celebrates 125th anniversary
Feb. 28 marked the 125th anniversary of the founding of the University of New Mexico. The university was founded in 1889.
To recognize the milestone, the Center for Regional Studies and UNM created a documentary, "University of New Mexico @125," about the institution. The movie premiered at the National Hispanic Cultural Center in September during UNM's homecoming week.
"The university has been so important to Albuquerque and New Mexico and the United States in so many different ways," Andrew Connors, curator of Art at the Albuquerque Museum, said in the film.
[/text_output][share title="Share this Post" facebook="true" twitter="true" google_plus="true" linkedin="true" pinterest="true"][/vc_column][/vc_row]