By Joe Thompson / NM News Port
The Albuquerque Funny Fiesta – a comedy festival drawing comedians from near and far – just finished its fourth year, running Sept. 21 to 24.
The event gives some 50 performers and groups a local stage to show off their comedic work.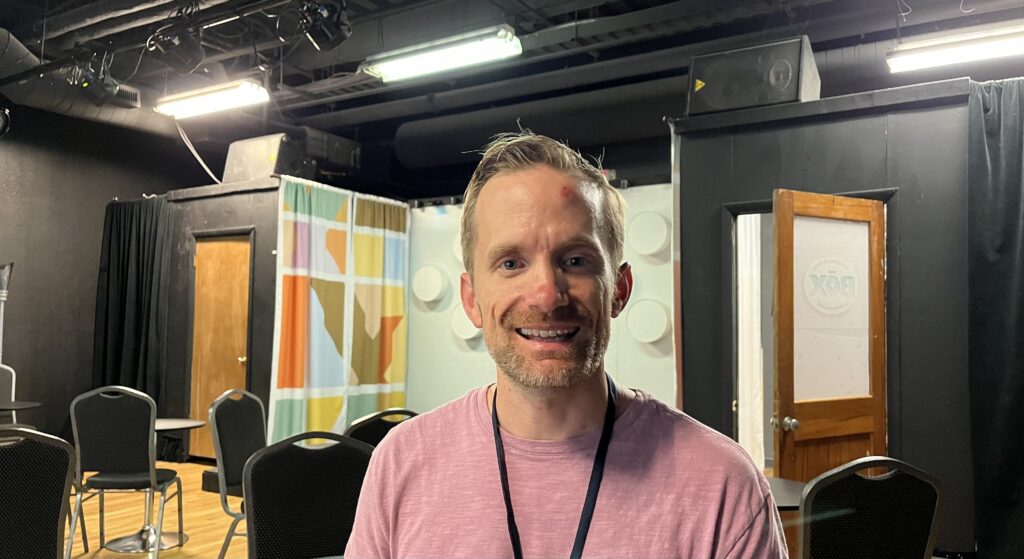 Funny Fiesta started in 2019 — but found nothing funny about 2020, so skipped the pandemic year. The idea for the event came after the Albuquerque Arts Hub assessed the scene and found stand-up performers needed more physical spaces to perform.
"We wanted to have a cross-pollination effect where standups get to meet burlesque dancers who get to meet poets, and the idea is to catalyze collaborations," said Jeff Andersen, co-producer and fest organizer, "to get people to meet each other, so they aren't siloed in their own little worlds."
"The Funny Fiesta combines different types of comedy that is going on in Albuquerque… like improv, drag, stand-up, and poetry," said comedian Sammy Mowrey.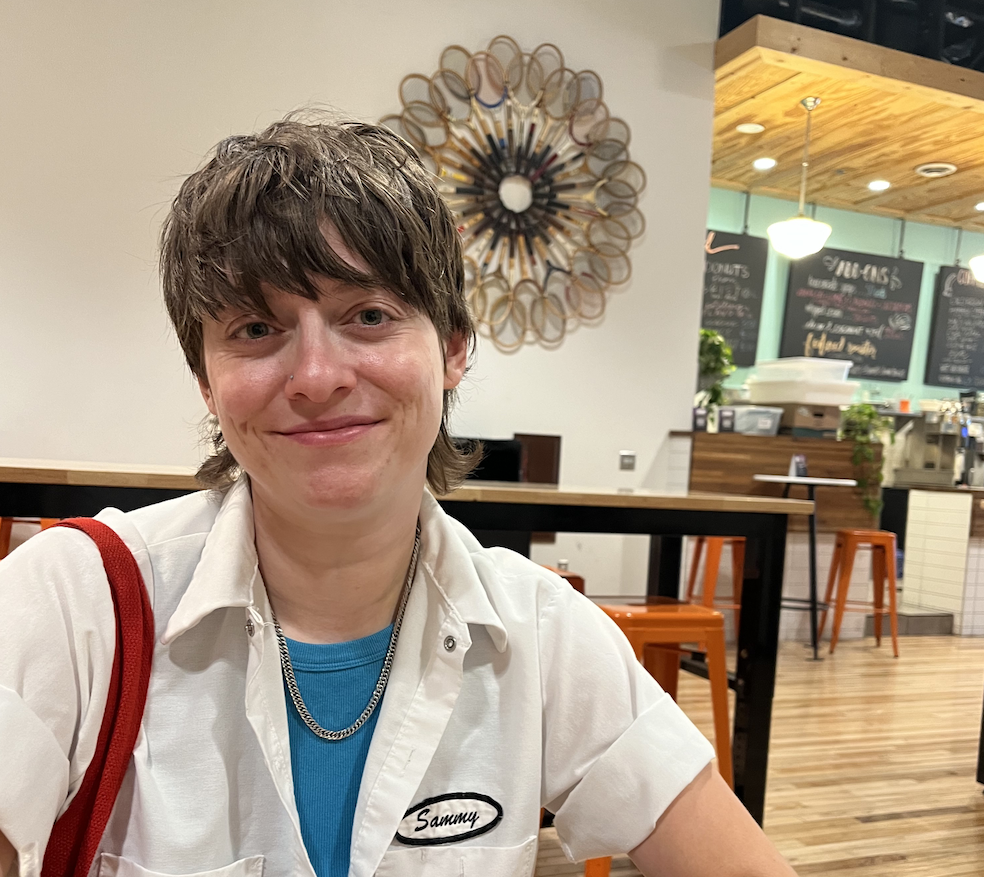 Mowrey performed a stand-up comedy showcase at the Dry Heat Comedy Club. They said comedy is more than silly laughs.
"The importance of comedy is to be able to express yourself, tell truthful things about your experience, and push back on ideas in the world like racism, sexism, classism, et cetera," Mowrey said.
Andersen agrees.
"Comedy is an important way for people to share different points of view," he said. "It disarms people, puts people in a mindset where their biases aren't front and center, and it's just a great catharsis so you get a chance to relieve some stress, laugh, and have some fun."
The comedic scene in Albuquerque has grown over the past few years, thanks in part to the Funny Fiesta acting as a helping hand.
Venues in Albuquerque like Dry Heat Comedy Club or The Box Performance Space are picking up comedic acts and hosting comedic performances.
"It's becoming a well-known destination," Andersen said. "We've gotten out-of-town comedians going, 'Wow, the comedy scene here is amazing – I had no idea.'"
"It's become a hidden gem in the southwest."
Improv teams stoke jokes
Laughter ensues as Connor Hanrahan — cowboy businessman — rides on his horse and Rob Lecrone — fellow cowboy businessman — pulls up alongside.
They're joined by a tiny cowboy, who demands his share of a money-making deal.
"I want a fair share, not a half of it, " Tiny insists.
The audience is in hysterics.
It was one of the many improvised moments by the Tasteful Nudes during their 30-minute showcase at the Box Performance Space.
Organizers say The Funny Fiesta drew some 725 people this year. That was fewer than last year, but there were more ticketed events in 2022. Overall, the number of tickets sold per event this year remained stable compared to prior years.
Andersen says the future of comedy in Albuquerque looks bright.
"We have no plans on quitting, so as long as people want to laugh we'll be here for them."