By Maria Gomez / NM News Port /
Albuquerque has invested a large amount of money in building an entrepreneurial ecosystem.  The city government's investment in Innovate ABQ could cost up to $150 million over 10 to 20 years, as reported by Albuquerque Business First.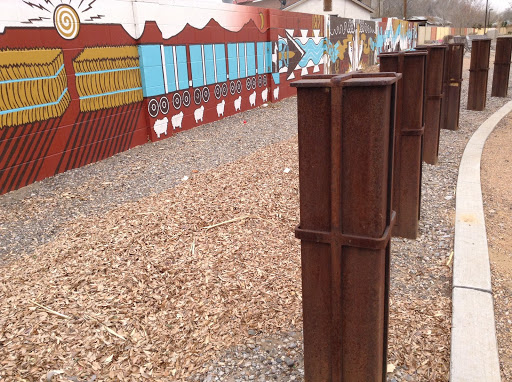 Despite this, New Mexico is ranked in the lower 50 percent in The Minority Business Development Agency 2016 Number of U.S Minority-Owned Firms by State report, which lists New Mexico to have between 50-99 thousand minority owned firms.
A list of strategies to build out Albuquerque's entrepreneurial ecosystem includes bootcamps, business incubation programs and makerspaces but does not mention tactics for including diverse communities and youth.
"It's not a very diverse place" — Charles Ashley III
Founder and President of Cultivating Coders Charles Ashley III said diversity is lacking.
"When you start getting into who starts a business most of the people tend to look alike and think alike, they roll in the same circle. If you go to an entrepreneur workshop, you're going to see pretty much the same people," he said.
New Mexico is known as a majority-minority state as nearly half of the population is Hispanic. Albuquerque Metro Area Diversity Profile totals 48.5 percent of the Albuquerque population to be Hispanic or Latino.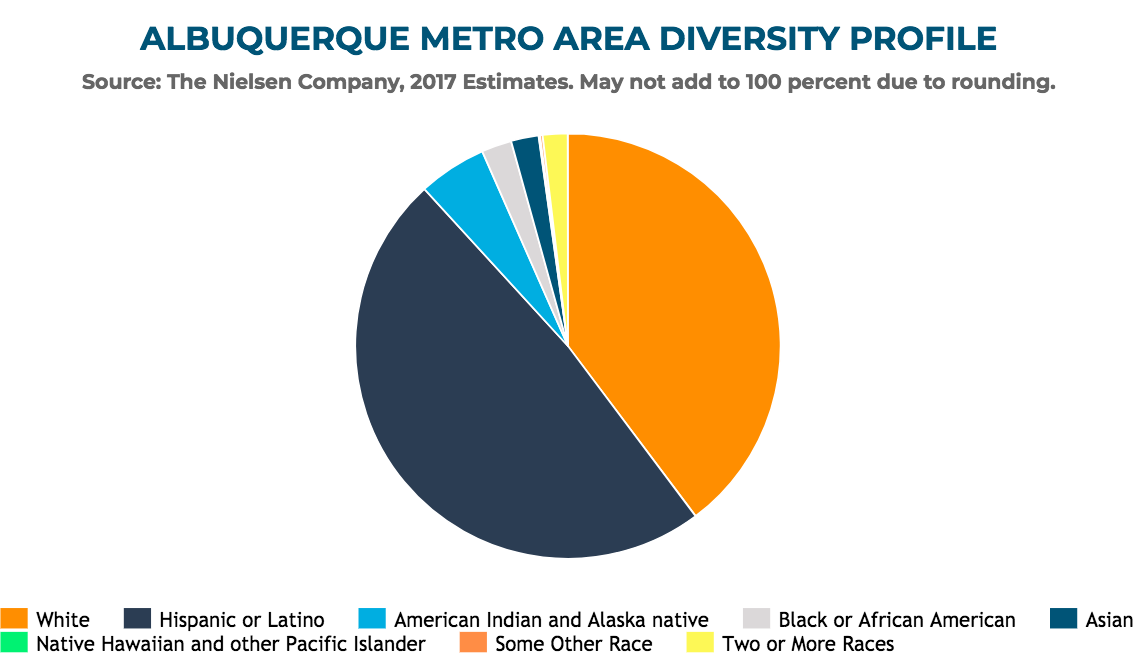 Labels like "entrepreneur" can be somewhat intimidating and even discouraging to diverse communities who don't consider themselves as such and aren't sure if they are welcome or not, Ashley said.
"I think you exclude so many people when you pound on that 'entrepreneur ecosystem, entrepreneur mindset classes and entrepreneur this,' instead of just figuring out a way to educate people. Well for you to educate them, you have to be aware that you're already excluding them," said Ashley.
Ashley works to fill the gap when it comes to overlooked and diverse communities. His program Cultivating Coders, travels to rural areas and provides a free, purely project based learning, computer science camp for students.
In two years of operating, 137 students have gone through the Cultivating Coders program. More than 60 percent of graduates are women and 80 percent are Native American.
"What I've learned with entrepreneurs — 'creators' is what I like to call them — is that they come from all different walks of life," said Ashley.  
Top City for Women in Tech
Auri Vigil is the Marketing and Event Coordinator at the New Mexico Tech Council (NMTC).
When it comes to diverse communities in entrepreneurship, Vigil believes the conversation has been started, she said.
"We try to be extremely inclusive through everything that we do, even through our awards we make sure that we are awarding people of all backgrounds," Vigil said.
Vigil cites progress in supporting women entrepreneurs especially. NMTC fosters the Women in Technology (WIT) program that celebrates their accomplishments. NMTC has student memberships and awards a WIT scholarship yearly.  This year will be their 10th annual WIT celebration.
 The 2018 Top 15 Cities for Women in Tech, ranked Albuquerque at number five, a big improvement from last year's spot at number eleven. Albuquerque has the fifth-lowest gender pay gap in the tech industry because Albuquerque's women in technology earn 96 percent of what males do.
" I think the more young people that are able to see someone that looks or sounds like them or somebody they can role model against, they will start having those ideas of 'hey I can do that when I grow up,'" Vigil said. "So just really fostering that idea when you're young is extremely important."
"It's not happening" in the South Valley — Fernando Ortega
Fernando Ortega who is one of the founders, organizer and facilitator of Taza, a bilingual based entrepreneurial networking event at the South Valley Economic Development Center said the main focus is to serve the people from the South Valley and it's not happening.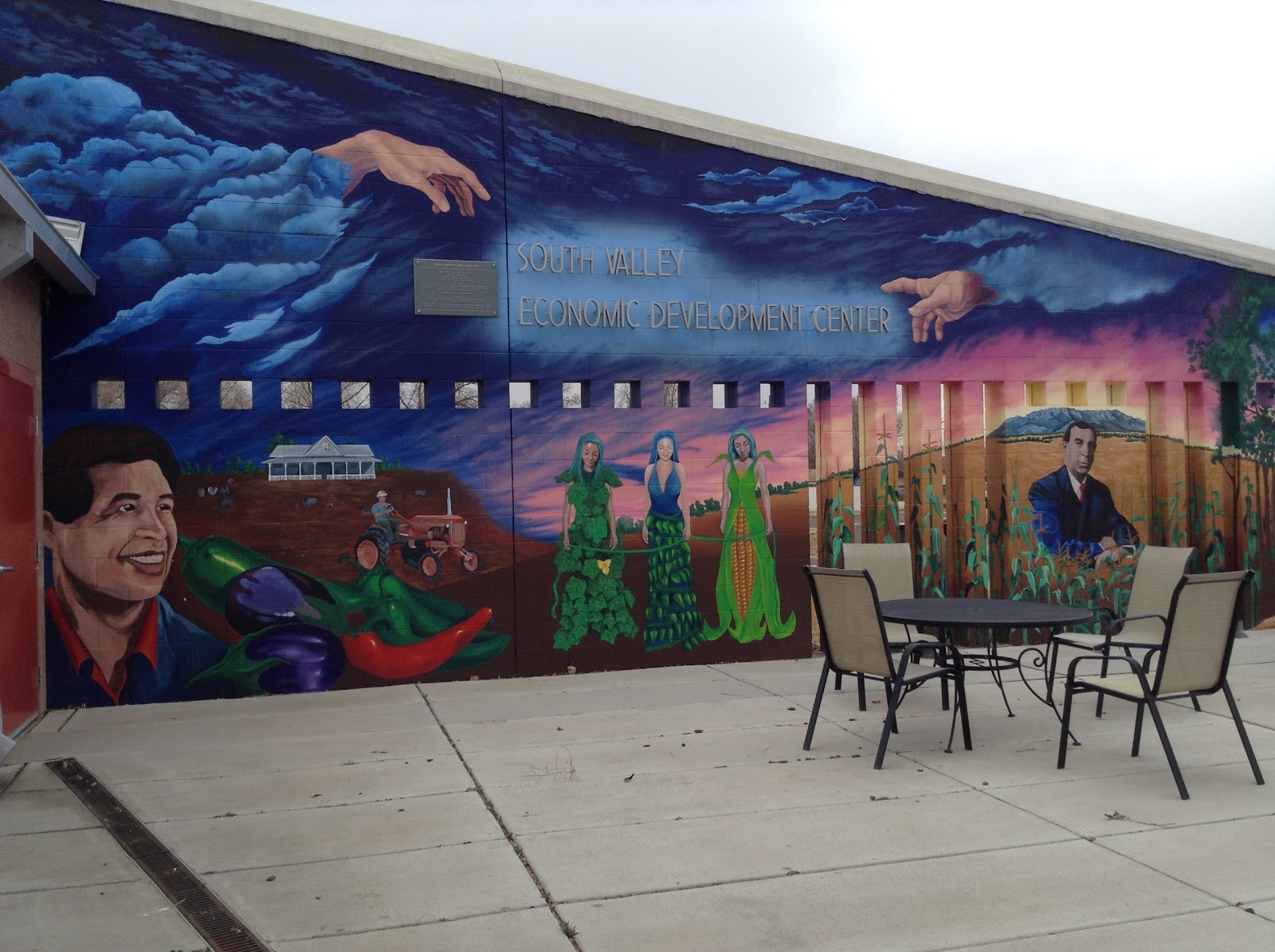 "The participation of people of color is minimal here in SVEDC. Most of the people are coming from other areas of the city and they are not minorities," he said. "There is nothing wrong with it, but we are an alliance of diversity in the business world."
Ortega  wants to help elevate the quality for minority small businesses in the South Valley and the presence of the community through the SVEDC entrepreneurial network, he said.
"We have a lot of latino, small businesses," Ortega said. "We want more people in the South Valley to be involved here and also the kind of business."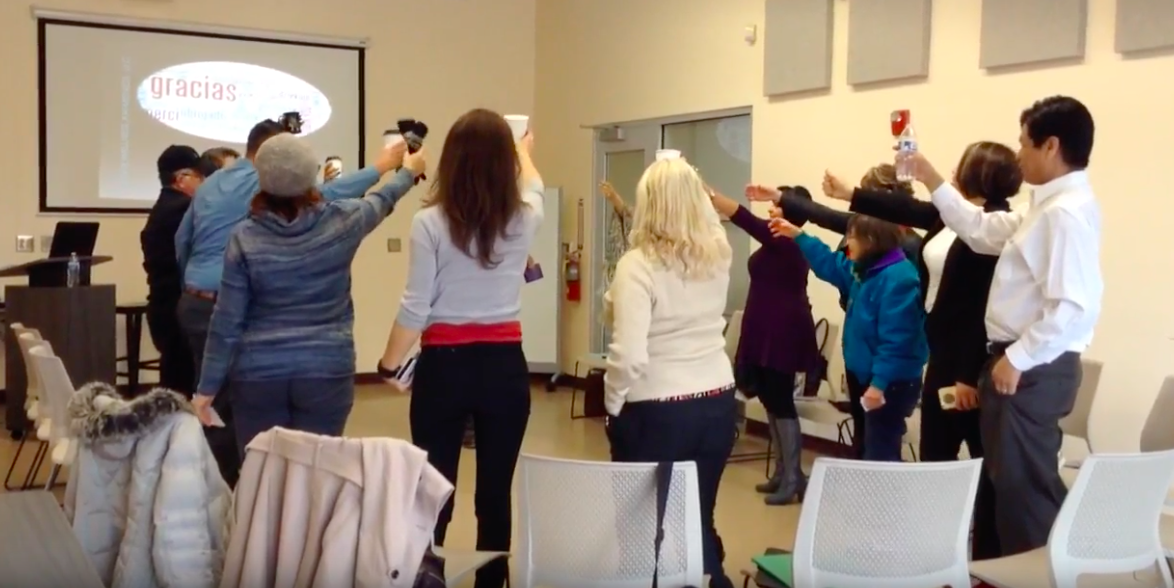 ABQ 11th in Entrepreneurial Growth
Despite the criticism, there is progress on the business diversity front.
The 2016 New Mexico Small Business Profile diversity statistics between 2007 and 2012 show a 23.8 percent increase in minority ownership.
And the city continues to attract investments that could provide more opportunity for diverse communities. As of February 2017, six co-working spaces have been created in Albuquerque. Meanwhile, Innovation Central serves as Albuquerque's hub for the entrepreneurial community, hoping to attract anyone with a business start-up or entrepreneurial idea.
According to The Kauffman Index New Mexico ranks 11th in entrepreneurial business growth, 12th in startup activity and 17th in mainstreet entrepreneurship.
350 out of every 100,000 adults become entrepreneurs in a given month in the state of New Mexico, as reported by The Kauffman Index in the most recent May 2017 Rate of New Entrepreneurs Update.
For more follow Maria on Twitter.