By Aldo Jurado / NM News Port
A Day of the Dead event is underway in Albuquerque. The Altar route "Regreso a Mictlán" is a collection of local sites, hosted by nonprofit organizations and businesses as they share their cultural ties to Hispanic and Latino communities.
The altars on display were largely created by the employees of these local companies, by bringing in their own family pictures or adding their own unique twist to their altars.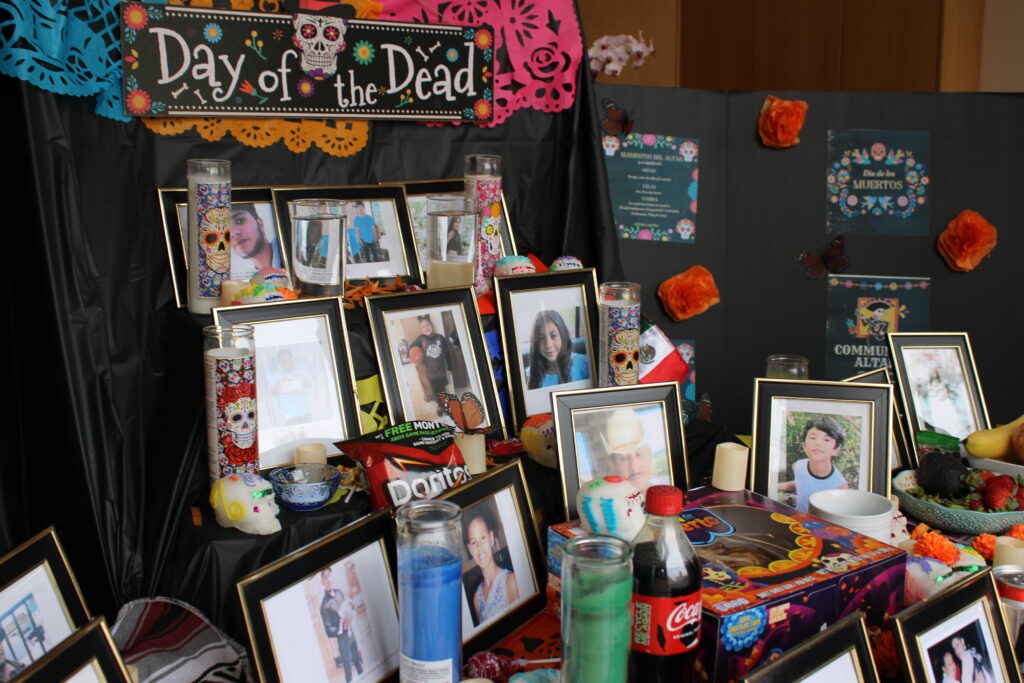 The significance of the name, "Regreso a Mictlán," is a reference to Aztec mythology and refers to the journey back or journey from the underworld. It is said that Day of the Dead is the only day that the dead can come back to the world of the living to visit their family.
The altars can be visited as a tour from place to place. The event was organized by the Mexico Consulate, which reached out to all participating organizations and prepared a site list and map. The Consulate wanted to highlight Mexican-owned organizations in keeping with the Consulate's mission of facilitating cultural understanding.
"Dia de Los Muertos is a Mexican festivity and tradition that is becoming more universal," said Norma Ang of the Mexico Consulate in Albuquerque.
"Here in New Mexico, most people know about this tradition because of their Mexican roots," she said.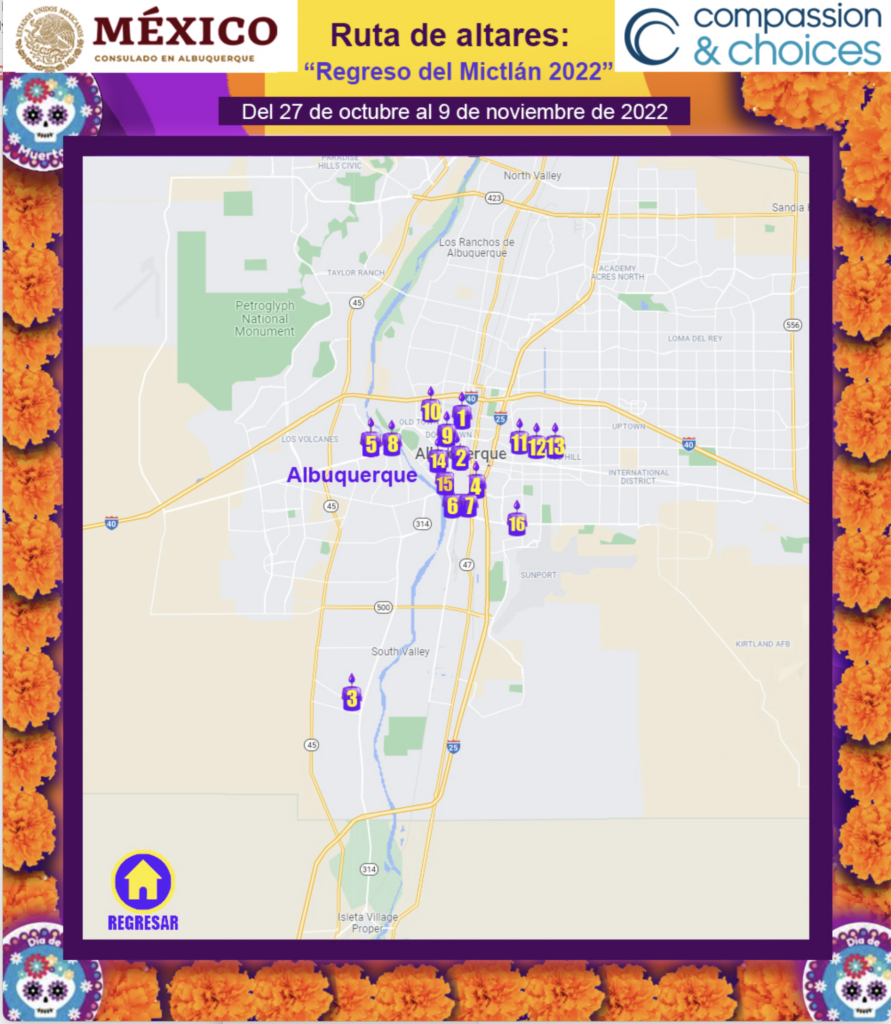 The altars route started in late October and will continue, in some cases, after the Day of the Dead on November 2. The last day of the tour is November 9.
Groups included in the altar route include the UNM Chicano & Chicana Department, Explora, Cien Aguas International School, El Super, The National Hispanic Cultural Center, and the South Broadway Cultural Center.
"It mainly brings memories to the people," said Michelle Murguia, a coordinator for the NM Dream team, which works with young Mexican migrants and transplants.
"You know, they can come and know we have a community out there," Murguia said.
The event even has reached out to many different cities within New Mexico and even El Paso to bring include their altars. Cities that are within New Mexico included Taos, Santa Fe, and Farmington. See the state map here.