By Dane Vaughn / NM News Port
New gun owners learning to shoot are encountering an obstacle: an ammo shortage in Albuquerque that has lasted an entire year.
Retailers such as Big 5, Calibers and Right to Bear Arms in Albuquerque answer calls daily about what ammo is in stock. On any given day the answer is usually: none. Some are waiting an hour and a half in line at gun outlets only to purchase a single box.
"I didn't have a whole lot of problems until the last two or three weeks," said Elizabeth Newton, a National Rifle Association certified trainer for Calibers. "We were usually able to have 9mm and .22-caliber in just for training," Single boxes are so hard to come by, that Newton only now uses half a box for her training sessions.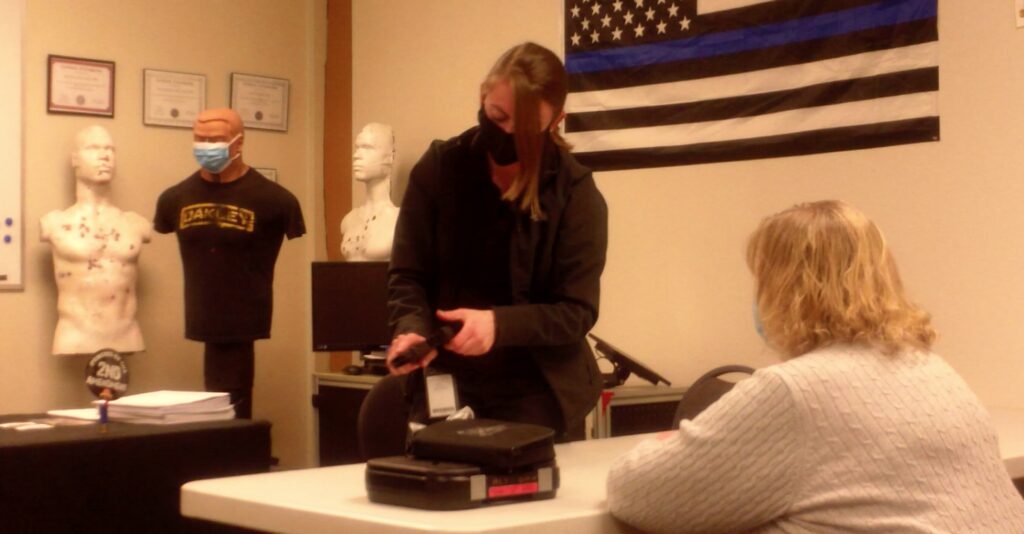 Newton has been receiving three to four private lesson requests a week since being hired at Calibers. Specifically, these requests are mostly from women or family groups seeking to increase their confidence with guns for home safety. In Newton's lessons, she has to use ammo purchased by her trainees. Ammo shipments have been unpredictable and backed up said Newton. At Calibers, this has limited trainees to the purchase of a single box on the contingency of taking lessons.
Ryan Burt, chief financial officer at Calibers, said that at the beginning of the COVID-19 pandemic manufacturers had to shut down. All military and law enforcement contracts are filled first before supplies are made available to the public, so refill inventory has been sold out as a consequence, said Burt.
"It's our goal to get as much ammo to as many people as possible," said Burt.
Prior to the pandemic, the number of trainees in any group lesson would be from 25-30. The state guidelines have imposed limits on the class size. Burt said, that they have been trying to hold more classes but with less people. The classes are now at an eight person minimum.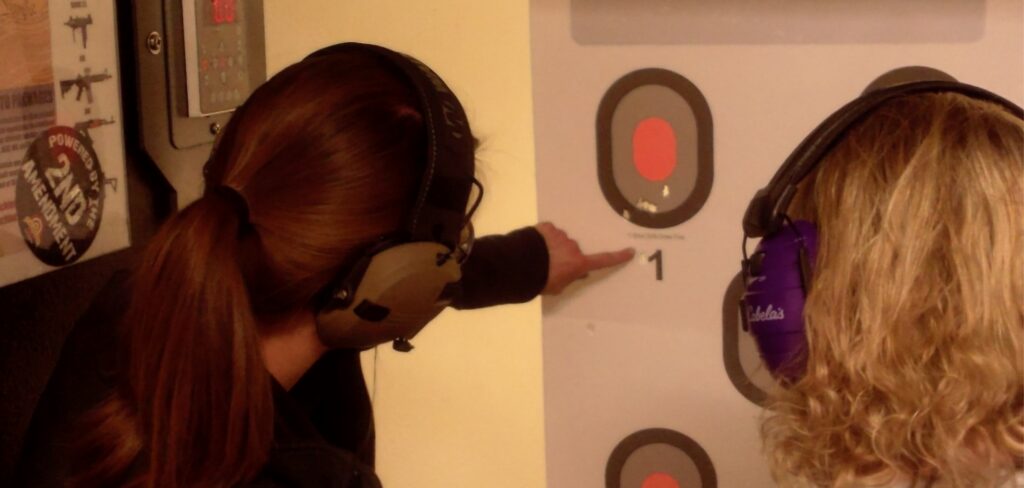 "I think more people are looking for training because of the threat of civil unrest," said Burt.
Julie Sanders who has been taking Newton's private lessons said that civil unrest had been at the back of her mind but that she was more concerned about crime in Albuquerque. Those stockpiling ammo in response to the pandemic are leaving students like Sanders at a disadvantage when it comes to practicing with live bullets.
"You want to keep enough for home defense without blowing through it all just in a training situation," said Sanders. "On the other hand, you need to train, so those dummy rounds might come in real handy,"
Dummy rounds, or ammunition without the gun powder, can be purchased at the same retailers that have been sold out of live ammunition. According to trainers dry firing at home with dummy rounds while practicing proper form helps with accuracy. An expensive alternative to target practice at the range are dry fire laser trainers that sync with smartphones via an app.
Sanders' concerns are not unfounded as this year in Albuquerque has been off to a violent start. The Albuquerque Police Department has filed 20 homicide investigations from Jan. 1 to Feb. 21, 2021.
In 2019 the city of Albuquerque had 13,222 assault offenses, 95 homicides, 21,737 larceny/theft offenses and only three reported instances of justifiable homicides as reported by the FBI's National Incident-Based Reporting System.
Despite many purchasing guns for defense against crime, statistics show that it is unlikely that victims will retaliate with their guns. From 2013-2015 there was only 1% of reported instances where victims had taken self-protective action against violent crime with a firearm according to the National Crime Victimization Survey.
Dane Vaughn is a reporter for New Mexico News Port. He can be reached on Twitter @HalfGreatDane.