By Joe Thompson / NM News Port
The Walgreens drugstore at the busy intersection of Central Avenue and San Mateo Boulevard closed on November 7.
It's another loss for the southeast side of Albuquerque. The Walmart across the street from the Walgreens closed earlier this year. 
Olivia Begay, who usually shops at this location, was shopping at the store as it was preparing to close.
"This Walgreens that's closing was a convenient place to get to and shop for necessities," Begay said. "Convenient because it's located around where I live."
As Begay looked down rows and rows of items with bright orange sales tags, many nearby shelves were already vacant.
This store featured tight security. There was a guard at the front entrance. Many shelves had items locked up behind plastic glass. Some products included security alerts attached to them.
"In the end, it's okay because there are plenty of other Walgreens locations in Albuquerque," Begay said. 
But the closure of this Walgreens – and the earlier closure of the nearby Walmart – will be a major inconvenience to some locals.
Cathryn McGill, Founder and Director of the New Mexico Black Leadership Council, says these closures add up.
"It is a disturbing trend in our area," McGill said. "It primarily affects those who are homebound, transit-dependent, and the most vulnerable in our communities."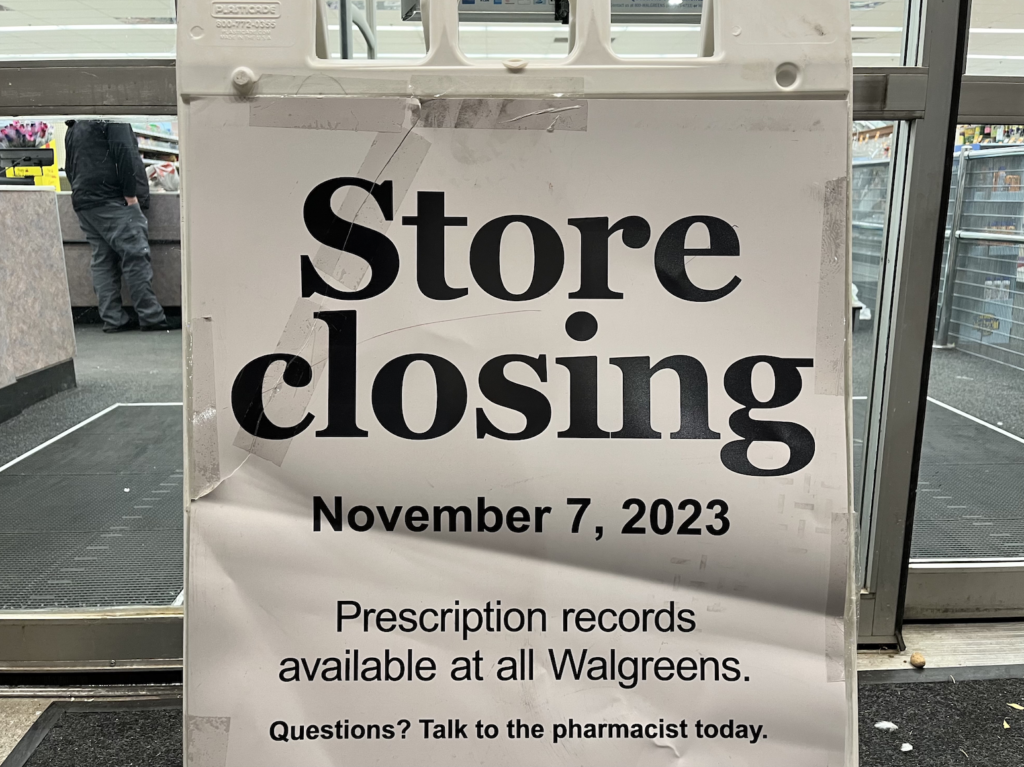 A Walgreens spokesperson who was contacted to explain the company's decision provided no exact reason for the closing.
"When faced with the difficult decision to close a location, several factors are taken into account," said Karen May, a senior manager for communications, "including our existing footprint of stores, dynamics of the local market, and changes in the buying habits of our patients and customers, among other reasons."
As for what would happen to patients who get prescriptions from Walgreens, the spokesperson said their prescriptions are in a computer database and can be filled at other Walgreens stores.
"Patients receive notice about the transfer through mail and other means to provide details about continued access to their prescriptions and health and wellness services," May said.
Walgreens says it makes efforts to keep employees who are displaced by their stores closing – sometimes transferring them to nearby locations.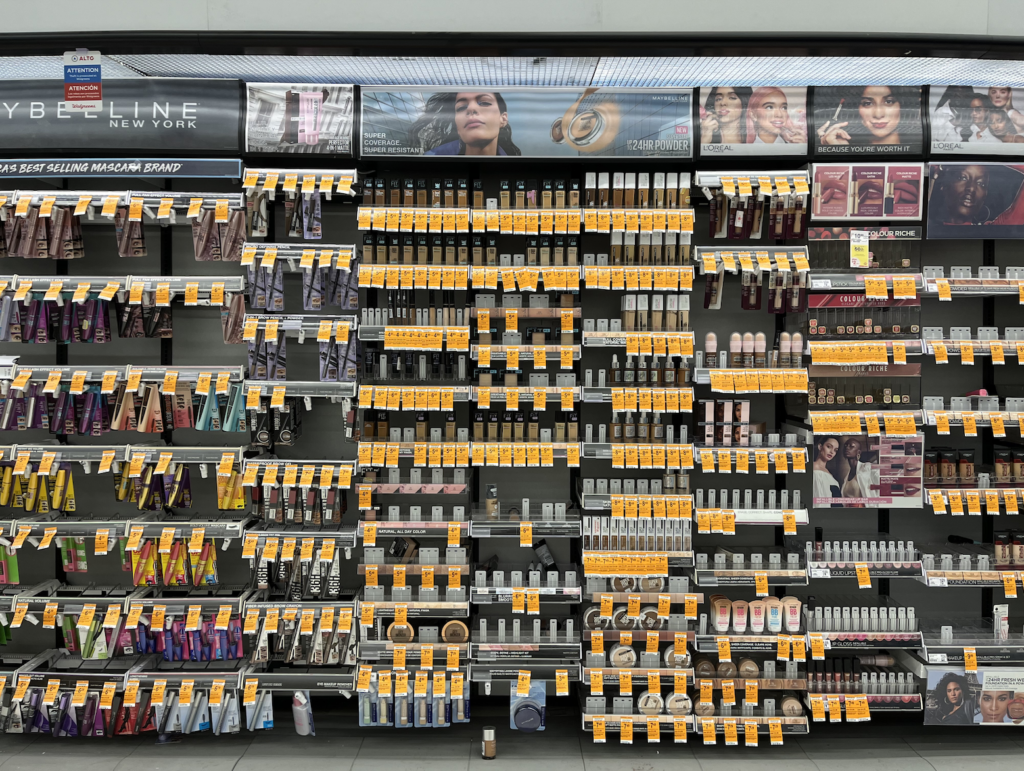 The Walgreens retail chain is owned by Walgreens Boot Alliance (WBA). WBA touts itself as "a global innovator in retail pharmacy," having some 10,000 locations across the United States, selling health and pharmaceutical products, mainly making revenue from retail pharmacy sales.
In June, the company announced plans to close some 150 stores across the country.
Walgreens cites financial issues with retail crime, worker shortages, and competition from other entities, according to a report from Axios. Along with that, some walkouts were happening at some of the largest drugstore chains in the United States, including Walgreens.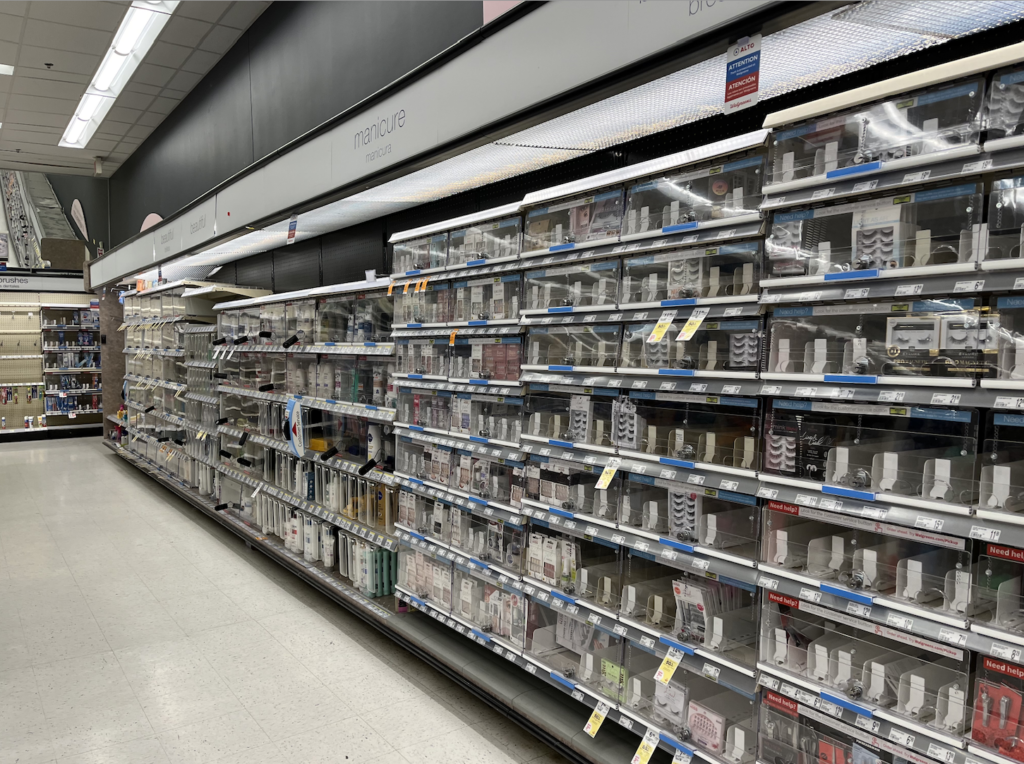 Jack Champagne is a program and legal director of the New Mexico Black Leadership Council, which supports people and businesses in Southeast Albuquerque.
Champagne says the area around San Mateo and Central does have a higher average crime rate — and that shoplifting and loitering may be a factor affecting local businesses – but the solution isn't to abandon the area.
"It's a negative feedback loop of seeing a bad neighborhood and it gets worse because people refuse to invest in it because they perceive it as a bad neighborhood," Champagne said.
McGill and Champagne say community members may rightly ask what the city can do to help out the people in their area.
McGill calls for the city to have a better outreach system to communicate with local residents.
"The way things are approached is usually 'we scheduled a meeting and nobody came,' and that has to be an unacceptable outcome," McGill said. "It has to be intentional outreach about the importance of figuring out the direction of our community."
She says the disturbing trend of businesses shutting down in and around the International District is too easily accepted as the reality by the city.
"Things like this happen because the city has accepted that it's the way things are," Champagne added. "Businesses pull out because it's not a nice place to do business and people will just deal with the consequences."
As of now there is no indication what will happen to the vacated store at Central and San Mateo.