By Skye McMillon / NM News Port
As cold weather arrives, the city of Albuquerque is still in the process of building out the Gateway Center – a $9.5 million facility designed to relieve a range of problems related to homelessness.
"Right now we have 85 (beds) open," said Katie Simon, the Public Affairs Specialist for the Gateway Center, "50 in our housing navigation 90-day program… and 35 for overnight winter shelter."
The city hopes to complete the Gateway Center by the end of 2024. At that time, it is estimated the Center will be able to serve some 1000 people experiencing homelessness each year.
Data show that for every 10,000 people in New Mexico, 12 are experiencing homelessness at any given time.
The Gateway Center has been years in the making and is a signature effort of Mayor Tim Keller's administration. Construction has been delayed, in part, due to the discovery of asbestos in the original construction.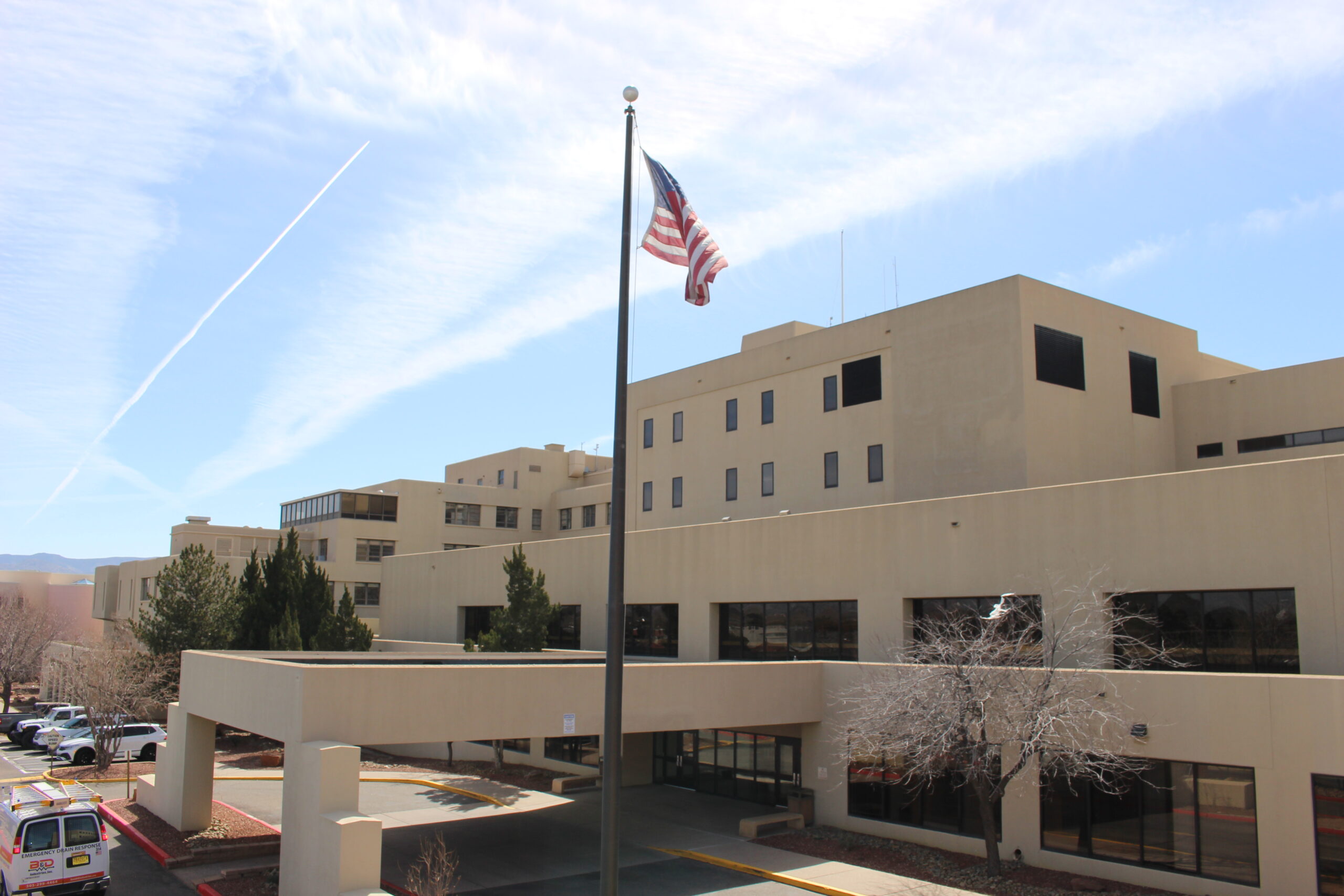 The vision for the Center is to provide "wraparound services" to people, not just temporary shelter.
"The purpose behind that, as it holds to the model, is that once we do bring individuals into our facilities, connecting them with housing is the gold star," said Dr. Azka Naru, manager of the Gateway Center.
"We want to see them in a stable housing situation by the end of the program, which has a length of stay from 30 to 90 days," Naru said.
Naru points to the many services this one site will be able to provide, so people can get healthy and stable.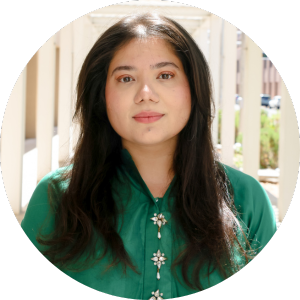 "We want to be able to connect them with resources that will be the tools that they will then use to be able to navigate their lives once they are connected," Naru said.
The Gateway Center is located on Gibson Avenue near the Veteran Affairs Hospital in Albuquerque. The building is the former Gibson Medical Center, which closed in 2007. The abandoned property was bought by the City of Albuquerque in April of 2021.
Once completed, this Gateway Center is planned to provide five essential services related to homelessness: housing navigation, an engagement center, a receiving area for first responders, medical sobering, and medical respite. Only the Housing Navigation and the Engagement Center are up and running now.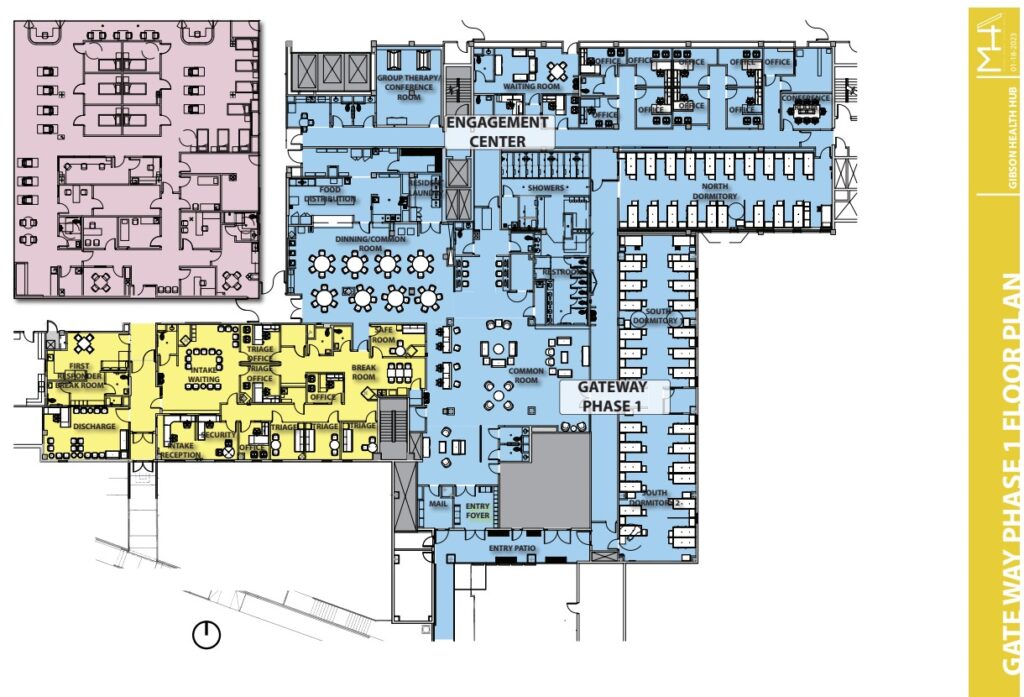 " We are really building capacity within our whole system – for people experiencing homelessness," said Simon, the Center's spokesperson. "What we're doing at Gateway is we're adding five new services to either build out or add new things that we don't have in Albuquerque."
---
Here are the Five Services the Gateway Center is in the process of building:
Housing Center
The Housing Center gives homeless people a place to stay and to start finding a home of their own. It's temporary housing for those in need. This allows them to stay at that center for around three months until they are able to take the next step to find long-term housing. The Housing Center is currently housing only 50 people but will expand to 1,000 individuals by 2025.
"If I am a client and I'm able to stabilize myself within the 30- 90 day period, at the end of 90 days, you don't get kicked out," Naru said. "It's just that in the 90 days, you need to show some improvements and progress working one-on-one with your case managers."
The idea for the housing center is that you get housing stability, and then work on all the other things that need to be worked out, but getting housed is the first priority.
Myra Siegal, Senior Policy Advisor for the city says the idea is to resolve underlying issues.
"We try to get them into the right kind of supportive housing that will help them remain housed and not return to homelessness," Siegal said.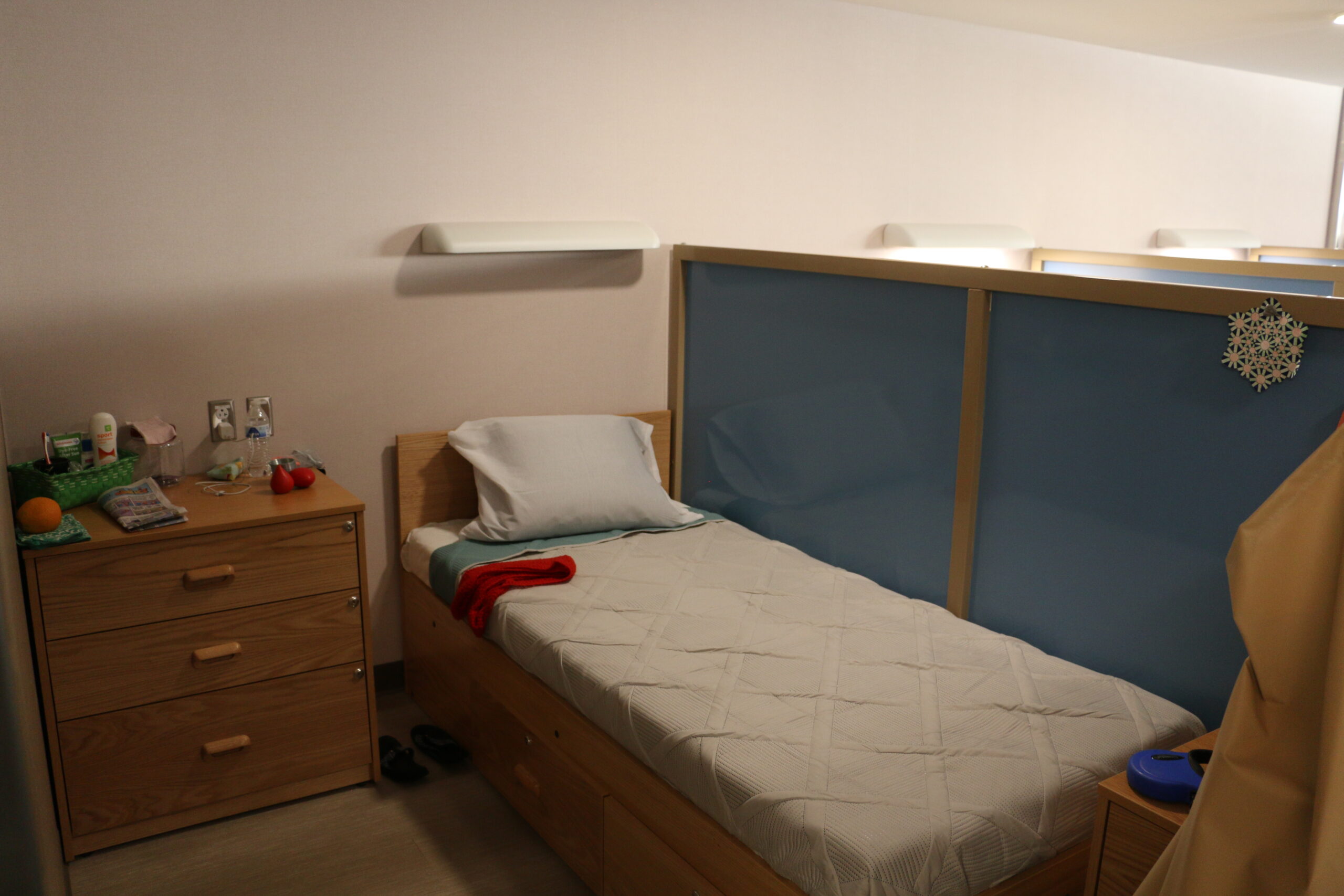 Engagement Center
The Engagement center is populated by government and non-profit social service agencies that will provide easy access to services like case management, job training, and lifestyle support. The outcome for the people who use this will be a safe exit when they move to stable housing.
Azka says this part of the center is where the wraparound services really come into play, including help with Medicaid and finding jobs.
"You know soft skills, life skills, financial readiness, how to fix your taxes, how to repair your credit, how to pay taxes, your everyday things in life to be able to navigate," Naru said.
Simon says one of the problems faced by people who are down and out is it takes a lot of effort to navigate government and social services. The Engagement Center will make that easier.
"We have this kind of flexible office space where we're bringing in providers," said Simon. "The clients that are staying there can have access to all the things they need, right on-site, instead of having to run around how to get to different appointments."
Receiving Area
The receiving area is for first responders and provides service to those 24/7, the outcome for this area is to provide a place for Acute coronary syndrome and First responders to take people in need.
"They're picking up people, especially in the middle of the night who need help figuring out a shelter option or some kind of emergency support," Simon said.
"At the moment, you know, there's not really a place like that to take people. So that's one of those things that's really going to be a game changer for our overall system"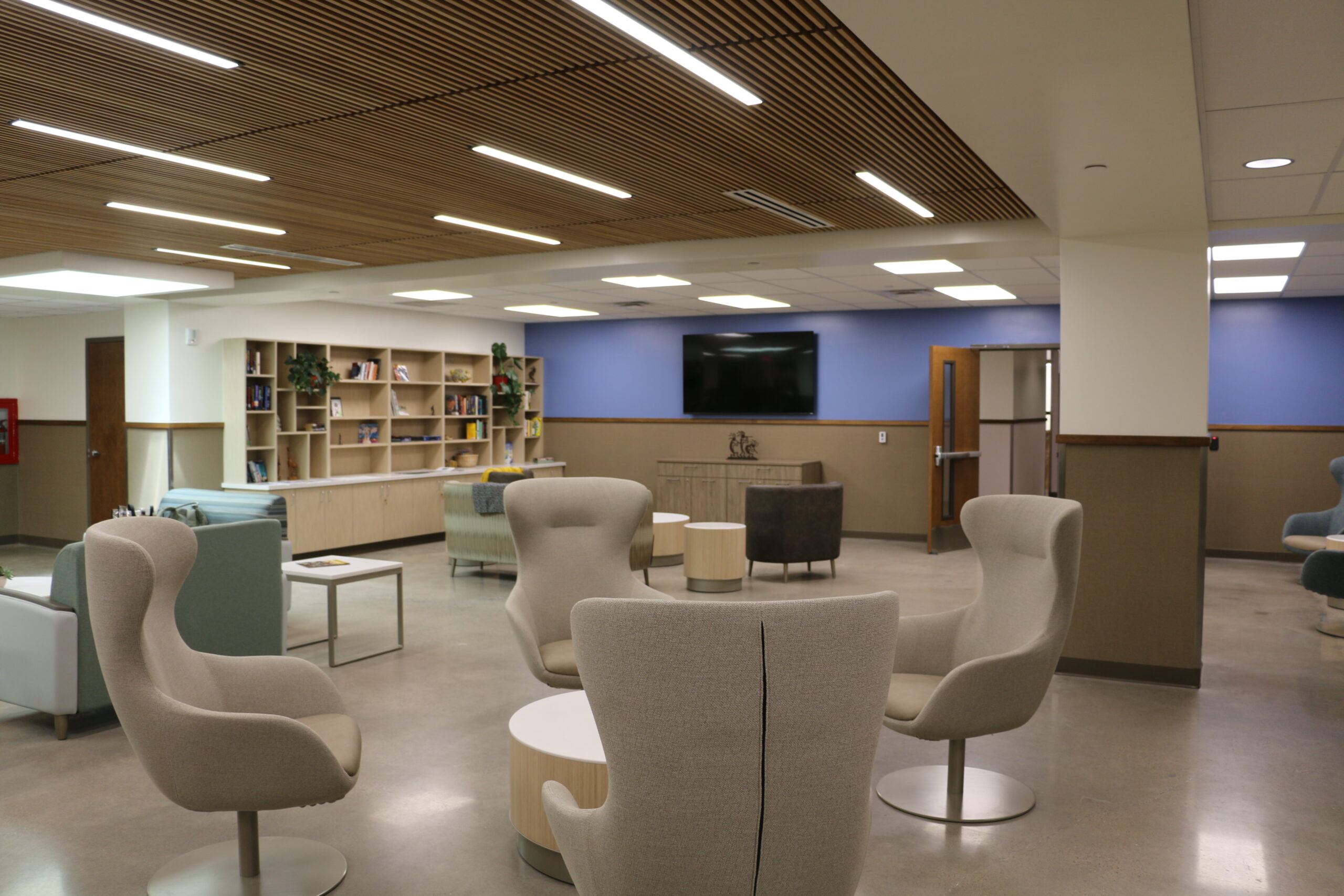 Medical Sobering
The Medical Sobering area is where intoxicated individuals can be delivered and medically monitored as they regain their sobriety. The outcome of this service is to redirect individuals who might otherwise be taken to local hospital emergency departments or even to local jails.
Simon called this another game-changer for New Mexico.
"There's not a single medical sobering center in New Mexico. There are only 40 in the country," she said. "So that's something that's going to take the strain off of emergency rooms."
She said the center can also help with long-term recovery.
"It's not just the emergency room or the waiting room," she said, "they can get connected to other more long-term support for potential addiction issues."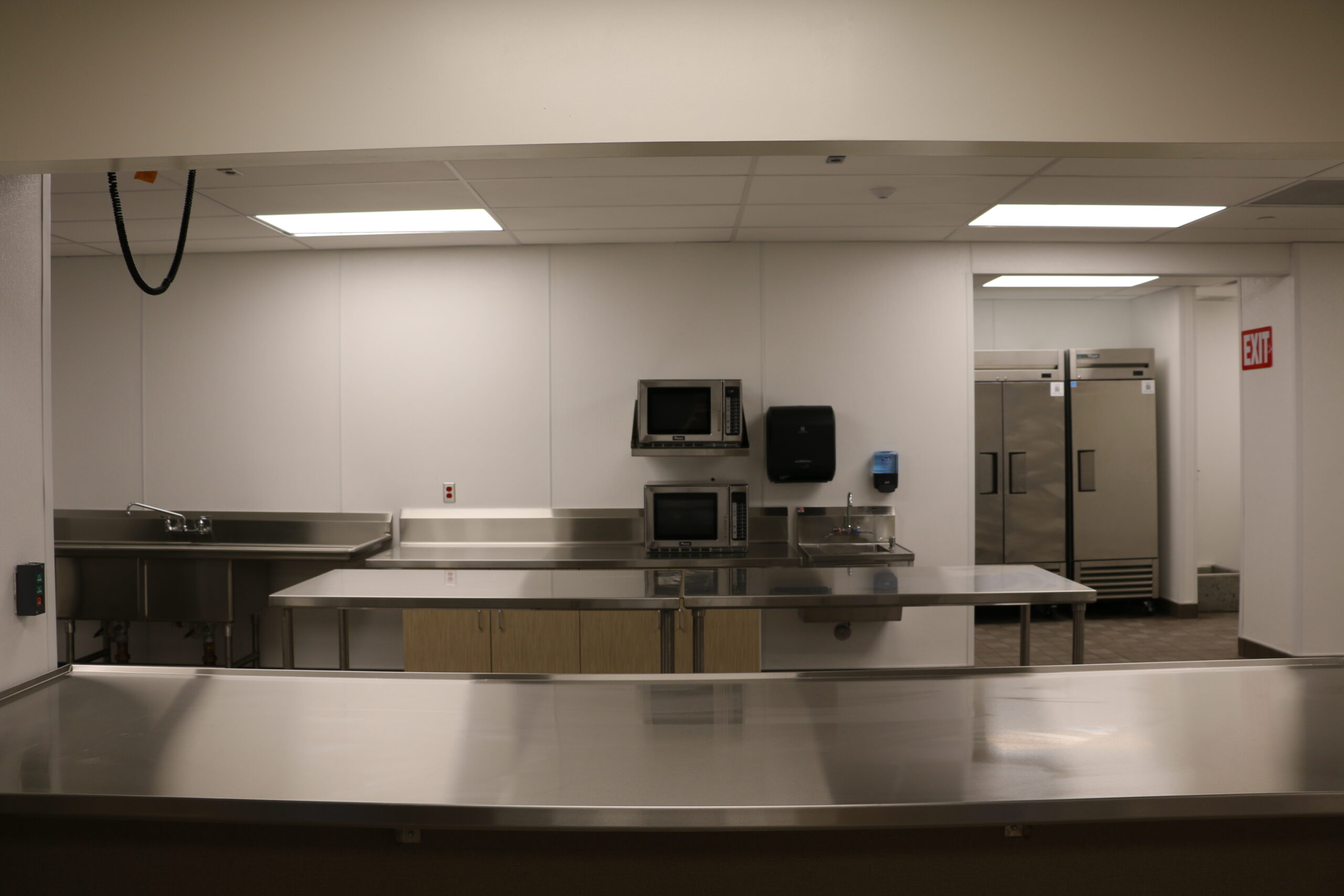 Medical Respite
The Medical Respite is for individuals who are injured or coming out of hospitals and recovering from surgeries, pneumonia, or other kinds of illnesses. It's also an overnight medical center for those who need urgent care. The center will have enough capacity to help around 320 individuals.
When the Gateway Center is completely up and running in 2025, Simon says, it will help relieve the housing and homelessness problem in a more structured way.
" It's going to have a big impact in the sense that we are just adding more service options that we just do not have in Albuquerque," Simon said.