President Donald Trump's moves ramping up immigration enforcement  in the United States are causing concern for some University of New Mexico (UNM) students, including Selene Vences-Ortiz, a junior majoring in psychology, who is currently registered under DACA – the federal Deferred Action for Childhood Arrivals program.
DACA permits undocumented immigrants arriving in the United States as children to remain in the country and apply for a Social Security number, so they can find work legally.
Vences-Ortiz says if DACA were removed, she would be stuck.
"I would have to drop out of school, because I would lose my in-state tuition, and I wouldn't be able to work anymore," Vences-Ortiz said.
Situations like these are rampant around the country, partly due to the widely-reported case of DACA recipient Daniel Ramirez Medina of Seattle, Washington, who was arrested on Feb. 10 by immigration agents and held at a detention center in Tacoma.
Steve Carr, a supervisor at UNM Communications & Marketing, says university officials do not track numbers of undocumented students or DACA recipients at UNM.
However, UNM Acting-President Chaouki Abdallah said the university is keeping up-to-date with any changes to DACA and immigration policies in general.
UNM created a list of resources for students affected by executive orders or changes in federal laws.
"We have also reached out to specific students and will continue to do so as appropriate," Abdallah said.
Vences-Ortiz says some students enrolled under DACA have difficulty getting accepted for scholarships and federal college loans which which means they generally must pay their way through school, balancing a full course load with long work hours.
"Being a DACA student, in my experience, means you have to work harder, because you're paying out of pocket, so you're working long work hours," Vences-Ortiz said. "We have a lot of barriers we have to go through, and we have to be exceptional students to receive scholarships."
During its March meeting, the UNM Faculty Senate passed a resolution calling for the university administration to adopt policies modeled after "sanctuary campuses" elsewhere, in which the university would do everything it could to legally protect undocumented immigrants on campus.
Similarly, last November, the UNM community presented a petition to former President Bob Frank encouraging him to the designate the university as a "sanctuary campus," according to The Daily Lobo.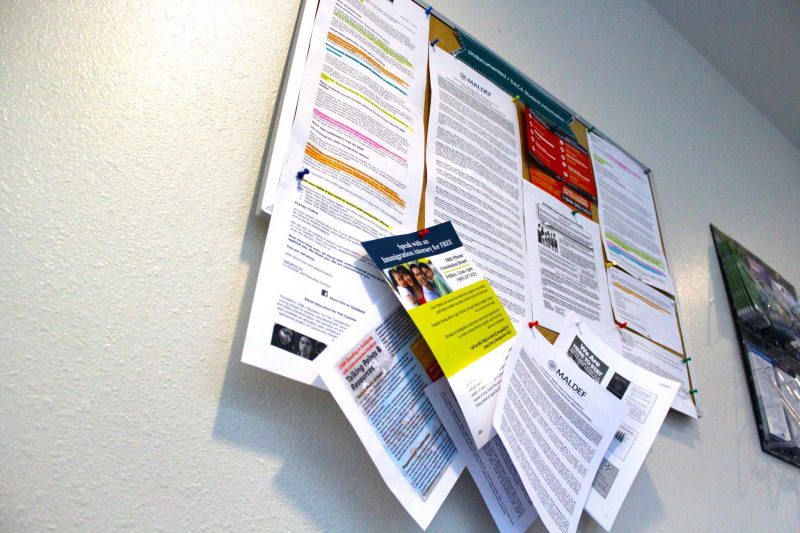 Abdallah says he appreciates these gestures.
"We found out that while ['sanctuary campus'] designation can only be made by the Board of Regents, there is actually no legal definition nor protection afforded to anyone by declaring a 'sanctuary campus,'" Abdallah said. "We have determined that most of the specific outcomes of a 'sanctuary campus' are already being achieved through our current policies and actions."
Data shows that UNM is just one of about 100 universities across the United States in which "sanctuary campus" status has been proposed.
UNM also has programs in place such as El Centro and the DREAM Team, which offer support to immigrant students. According to their website, the DREAM Team is a club that advocates in favor of immigration reform and increasing University access for immigrant students and their families. The group also facilitates trainings for faculty and staff to help them better understand and work with undocumented students.
Alejandro Mendiaz-Rivera, Student Programs Specialist at El Centro De La Raza, says UNM is an "immigrant-friendly institution," but he thinks the University could be doing more.
"Whether it's through the petition and officially calling ourselves an immigrant-friendly campus or by removing barriers for students who have DACA to be able to enroll more easily," Mendiaz-Rivera said.
Mendiaz-Rivera says DACA actually creates hiccups in the registration process, because the UNM Admissions Office will not automatically recognize a Social Security number under the program. He says that until the prospective student can explain their immigration status to the office, their application is flagged and put on hold.
Mendiaz-Rivera said he worries that with growing political tensions around the country there comes growing social division.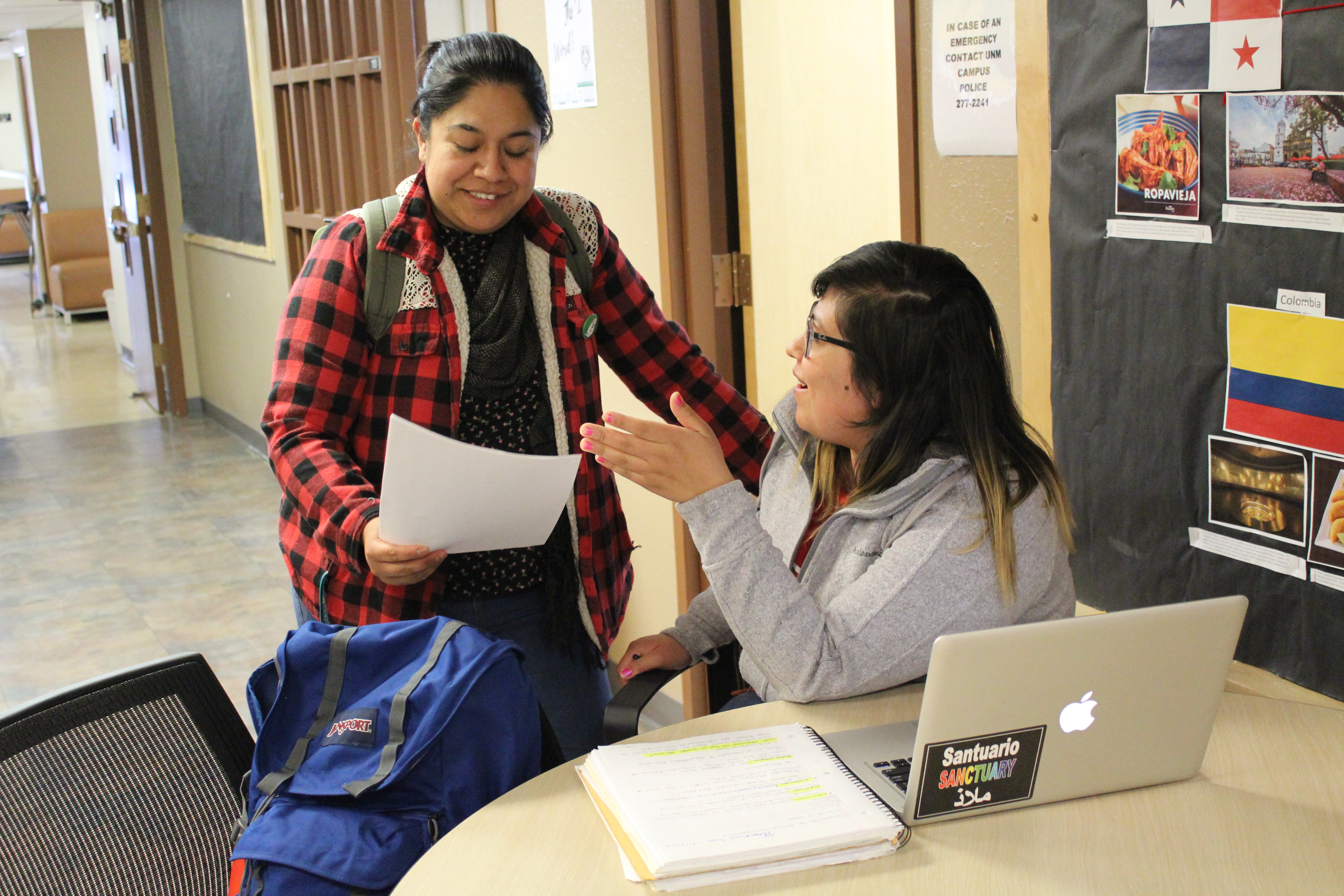 "It has become more socially acceptable to express negative views on immigrants," Mendiaz-Rivera said. "I definitely think UNM is diverse and creates a safe space to express who you are and what your status is…but I think there are still pockets of resistance from students or instructors perhaps."
Mendiaz-Rivera said he likes to remind people that DACA is a relatively small protection, covering "about 800,000 of the 11 million undocumented." He says this small amount is due to the limitations such as the age restriction and arrival date.
"That's why while having DACA is important, there still needs to be more light shed on the other undocumented immigrants," Mendiaz-Rivera said.
In a letter issued to the UNM community this semester, Abdallah wrote that the diversity embedded in the university makes it stronger.
"UNM will do all it can to support and protect members of our community who may be vulnerable to deportation or to exclusion from any of the rights and benefits we cherish," Abdallah wrote. "I urge you to let everyone on campus know, especially those most affected by the recent events, that they belong with us."