Almost three dozen photographers and models converged at the San Jose De Armijo Cemetery in Albuquerque in September for a Dia de los Muertos fashion shoot, planned by Marissa Lopez.  Dressed in black, some with capes and faces painted as sugar skulls, the local models posed with plastic skulls and colored roses as freelance photographers captured their images. The event is a new way to build their portfolios and online presence.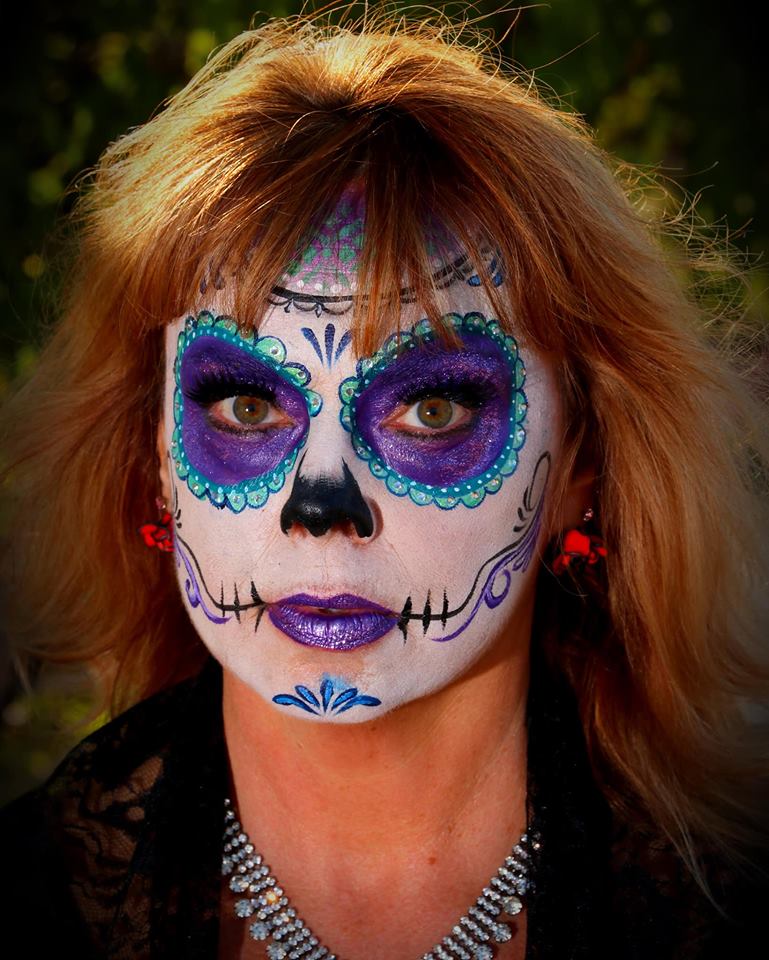 Lopez organized the event using social media.
"Social media has definitely played a big role in my modeling career," Lopez said.  "I have been modeling since I was eight years old, and I started collaborating with other models when I was 15."
The purpose of these events is for models and photographers to gain experience and add to their portfolios. The reason she chose the Day of the Dead theme was because the Mexican holiday is coming up on Oct. 31 and is celebrated through Nov. 2.
Lopez plans a few photoshoot events throughout the year, which have included a fall fashion shoot, a football jersey shoot and a 1980s themed shoot. These events are free for the models and photographers to attend, and they do not get paid. However, participants for the Dia de los Muertos shoot were asked to donate $5 to the San Jose de Armijo Cemetery for allowing models and photographers to shoot.
Lopez uses Facebook to create an event page every time she plans a new modeling shoot. She will then invite all of the models and photographers via Facebook, and they will R.S.V.P on the page. The event page lists information about the shoot such as the location and the schedule for models. A couple of days before the photoshoot, Lopez will make a post asking models to confirm their attendance.
Dave Dell was one of the photographers at the Dia de los Muertos event. Dell said he has been doing photography for over 30 years. "I retired from my day job two years ago, and so I've been doing a lot more photography since then, and right now I'm doing a lot more of the glamour photography," Dell said.
Dell said that after he shoots with a model, he puts the unedited photos on his private web page. From there, the model gets to pick and choose their favorite pictures for Dell to edit. "I figure it's best for the model to see all of her photos, and then that way they get to see which ones they like best and also see what pose works and doesn't work for them."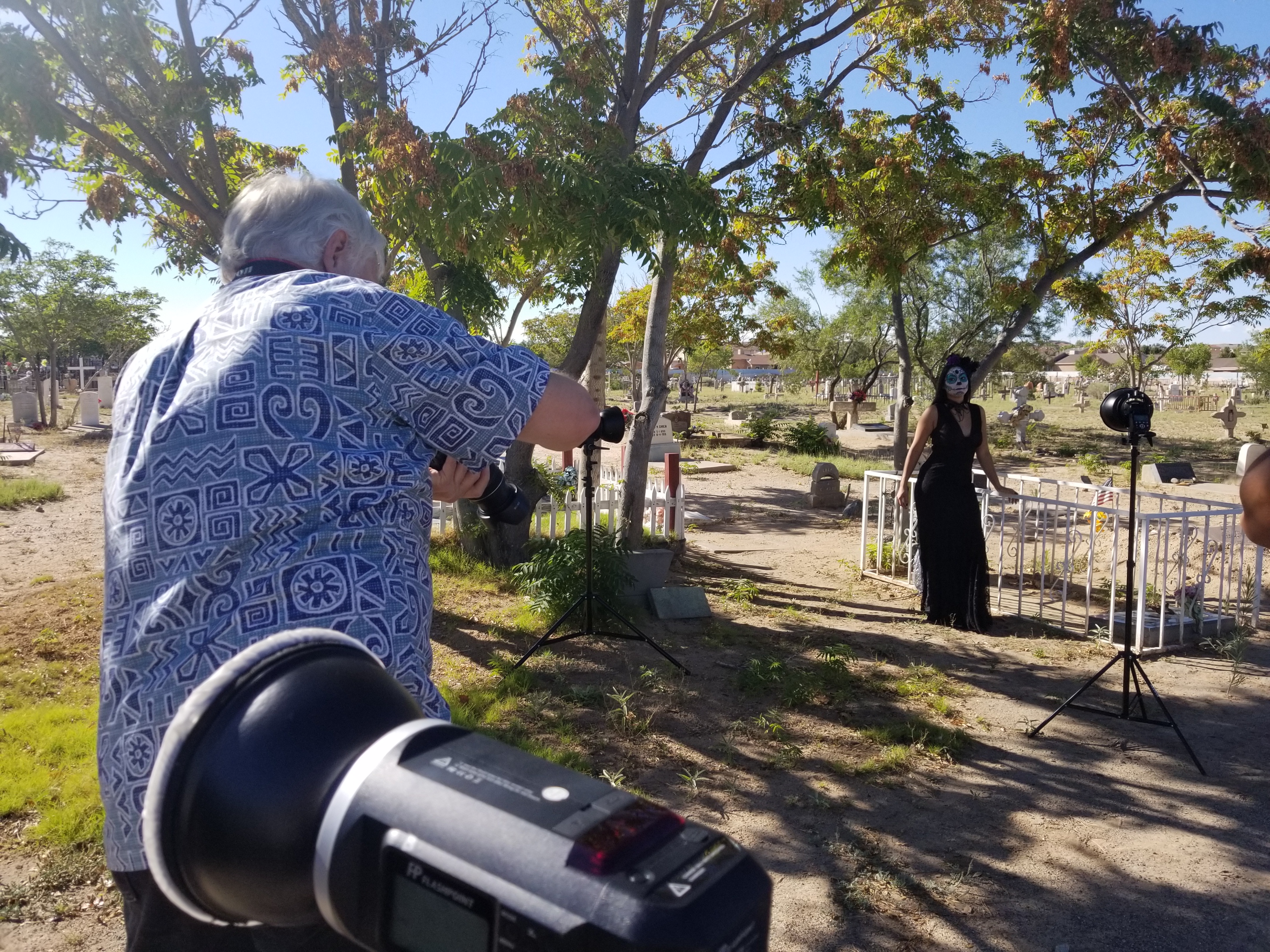 The models get their pictures for free on Dell's web page, with the option to download the photos using a code, or if the model clicks on the heart button to favorite it, he will send the edited pictures to them later on.
Most of his photography is on Facebook, which Dell believes is an important platform for his work. "I do think social media and technology plays a big role because that is where I hear about these events," he said. "I say 95 percent of the model contacts I use are through Facebook."
Lopez uses her Instagram account to display her modeling. Other models also favor Instagram because of its emphasis on images.
Dell said he does not have an Instagram account, even though a lot of other photographers use it. "Instagram is not computer-friendly," he said.
With the help of social media, Lopez is able to easily organize group events by staying connected to her fellow models and photographers on Facebook by notifying them about upcoming events. Lopez, along with other models and photographers stay connected so they can continue creating art together. Lopez is planning another Halloween-themed group shoot called Wizards and Witches with the date to be announced on Facebook.
You can follow Jennifer West on Twitter at @jenniferlwest97.