By Ludella Awad/ NM News Port /
As local businesses remain closed during the coronavirus outbreak, commercial burglaries have increased, according to the Albuquerque Police Department. 
On the up side, though, police say residential burglaries are down as Albuquerque homes are occupied almost constantly during the stay-at-home order by state and local government. 
New numbers released by APD in last week's briefing indicate an average of 45 calls per week for commercial burglaries between March 1 and April 11.  That compares to an average of 28 calls per week during the same time period last year — a 60 % increase.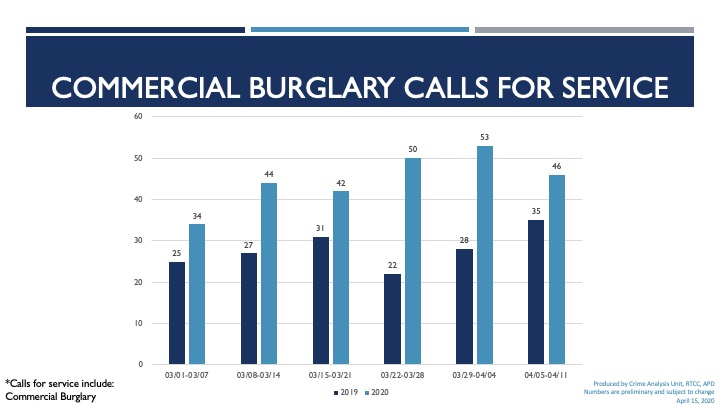 Meanwhile, the latest APD data show an average of 46 calls per week for residential burglaries between the start of March and April 11 this year.  That compares to a weekly average of 79 calls last year — a 72% decrease.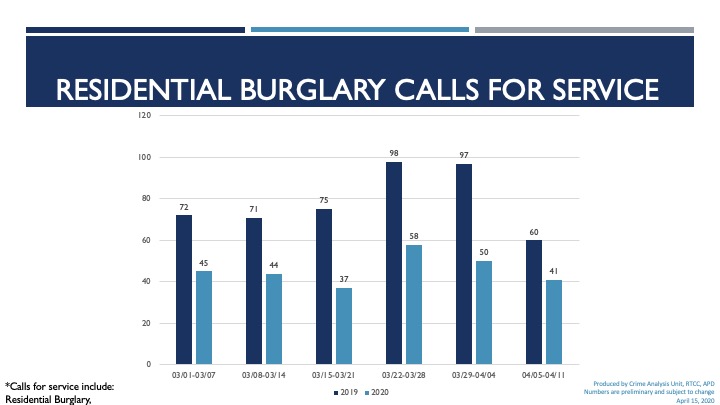 "We know that crime is changing and that criminals are also changing tactics, and so is our police department,"Albuquerque Mayor Tim Keller said. "So as we go through this time — whether it's shuttered businesses leading to more commercial burglaries or more people being at home and fewer residential burglaries, more eyes on the street."  
Keller said APD recently added 50 more officers on the street, and they are looking to recruit more officers to the department.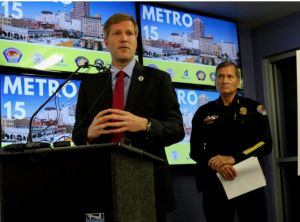 APD is also on the lookout for more domestic violence calls as the coronavirus pandemic goes on.  According to the 2nd Judicial District Attorney's Office, Bernalillo County has seen an increase in domestic violence arrests from 34 in a week to 62, since the governor's stay-at-home order. 
As the Albuquerque Journal reports, the Domestic Violence Resource Center has also seen an 80% increase in calls by victims reaching out to the helpline. 
In general, however, local crime is down slightly during the pandemic. Albuquerque Police spokesman Gilbert Gallegos said in a statement that "overall calls for service have decreased year-over-year from January 1st through this week by about two-percent." However, Gallegos also said calls to APD did rise slightly during the past two weeks.
As for violent crime, Gallegos said there have been 14 arrests from the "Metro 15" list since March 1.  The Metro 15 list targets the most wanted criminals in the area. 
Keller also highlighted the challenges that APD is encountering at the Metropolitan Detention Center — the jail for Albuquerque and Bernalillo County. He said the jail has been refusing to take APD arrestees. "This is an issue that's been happening for several months. It's gotten worse, of course, during corona," Keller said. "They're always rejected for different medical reasons." 
Keller specifically complained about an arrest on April 6 in which a man with a cough was arrested — and cleared by a hospital — but MDC refused to admit him to the jail. APD later let the man go.
Bernalillo County Manager Julie Morgas Baca, who oversees MDC, formally responded to a sharply-worded letter from APD, saying MDC is accepting arrestees, but is following medical guidelines to prevent an outbreak in the jail. There was one case of COVID-19 in the jail in March, but no more have been reported since.