Education reform has been a key issue in the senatorial race between incumbent Daniel A. Ivey-Soto (D-Albuquerque) and Republican challenger Eric Burton for Senate District 15. Burton touts school reforms on his campaign website, and Ivey-Soto has been active in passing education-related bills during his time as senator.
Increasing the state's graduation rate is a challenge facing elected officials. As of 2014, Albuquerque had the lowest graduation rate among the ten largest school districts in New Mexico. At just 61 percent, the graduation rate is far below the state average of 70 percent and far lower than the national average of 80 percent, according to governing.com.
Pointing to the different economies of different districts, Senator Ivey-Soto highlighted the obstacles that Albuquerque Public Schools faces in improving educational results.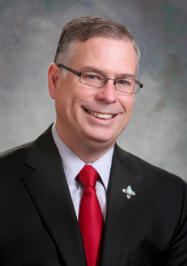 "We have thousands of students in APS, and APS does an amazing job with this," Ivey-Soto said. "(We have) high school students who are living in cars, on people's couches, out on the streets who are going to school every day."
"It costs more money to educate those folks," Ivey-Soto said, explaining that APS has a "full inclusion system," that costs more but provides equal opportunity to all students.
"You have to deploy the same resources in every location, as opposed to focusing them in some places," Ivey-Soto said, "which would perhaps be more efficient, but would also create a real segregation of our student body."
When asked if he thought the educators or the students were to blame for the low graduation rate, Ivey-Soto said, "I think poverty is the major factor."
"When you look at districts that APS is compared to, the poverty rate is not equivalent. In APS we have some areas that are fairly well off financially, we also have some areas of extreme poverty," Ivey-Soto told New Mexico News Port. "The amount of money that ends up having to be spent per pupil changes based on the demographic and the socioeconomics of the student body."
While Eric Burton was unavailable for an interview, his website does highlight some educational issues that his campaign plans to address: Incentivising excellent teachers to teach in underperforming schools, keeping teachers in the classroom instead of doing administrative work, creating great schools in every neighborhood and adjusting core curriculum. Teacher turnover and student dropout rates are also among the issues listed on his campaign website. Burton points to  the Denver 2020 plan as a possible model for New Mexico.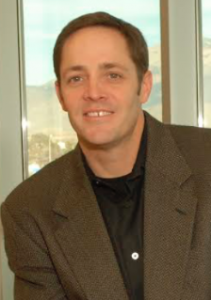 Since being elected in 2012, Ivey-Soto has been active in education reform. He carried a bill that extended to students throughout New Mexico the opportunity to take college credits while still in high school. He also pushed for school elections to be held with local elections, which he said would boost voter participation.
"I'm currently an advisor to the legislative education study committee…. I've also provided 2 million dollars in capital outlay of the 4 million that's been appropriated to me to K-12 education because I find that to be such an important issue," said Senator Ivey-Soto when asked what his campaign will offer education if he is reelected.
"I have a masters degree in education with a focus on education reform. I was a teacher here for APS, and I was a department chair at Manzano High School," said the Sen. Ivey-Soto. "I've been fairly active on education issues and I plan to continue to be fairly active."
Burton earned a B.S. in management from Purdue University Indianapolis before moving back to Albuquerque to receive his M.B.A. and J.D. from University of New Mexico. He then moved to Virginia to earn his L.L.M. in Taxation from Georgetown University Law Center. Burton has also served as the Chief of Staff of the Judiciary Committee for New Mexico House of Representatives during the 2016 legislative session.
Follow John on Twitter