More than 70% of Latinos believe that the United States is a better place to raise their kids and 83% believe the United States provides a better opportunity to get ahead according to a Pew Research report. But how do the children of immigrants adapt to the expectations that are applied by their parents?
Many first-generation Americans feel pressure from their immigrant parents to succeed in school and make more money than their parents did. That can be a daunting task but some UNM students say they appreciate the opportunities their parents have given them and are finding ways to follow their own dreams while striving to meet their parents expectations.
"Immigrant parents put a lot of pressure on you from an early age," Adrian Balderamos says. "They worked very hard their entire life and they expect you to do the same."
Paul Balderamos, Adrian's father, is from Belize and served in the military there. He was offered a government scholarship to go to the United States, earn a degree and return to Belize to work.
But when Balderamos returned to Belize, the government didn't have any jobs available, so they canceled his work requirement and he returned to the United States, where he met his now wife, Tee Balderamos, and settled in Santa Fe.
For the elder Balderamos, it was the American dream. But since then, college has become more expensive and competitive, and Adrian is coming of age in very different circumstances.
Today the average cost of a bachelor's degree is around $30,000, according to educationdata.org. That's not counting the extra years and dollars for a master's or doctorate.
And few top companies will consider candidates without a master's degree. That's an added burden for first-generation students.
"My parents expect a lot without realizing that times have changed," Adrian Balderamos says.
They grew up in a different time, when students could pay their way through school just with a part-time job. "My mom got her whole entire four year degree for $4,500," he says.
Despite the challenges facing first generation Americans, Adrian has excelled during his educational career here at the University of New Mexico. He's the president of the economics club, made the dean's list and has been the top research assistant on several academic studies.
Still, it doesn't seem like enough because expectations feel much higher now and the job market has become more specialized, making it harder to compete. "You have to work harder today to achieve success," he says.
As a minority student from a poor state, Adrian feels like few higher education programs will take a chance on him. "You have to be a very specific candidate, or know someone to be able to get into some of these programs," he says.
But he knows he's one of the more fortunate first-generation Americans.
Two other students interviewed for this story asked to have their names changed because of their family's circumstances.
Marcos and Tony Romero are cousins attending the University of New Mexico. Their story may be familiar to other immigrants coming to the United States.
Marcos Romero's parents are from Juarez, Mexico, just across the border from El Paso. He says they felt like they didn't have options other than crime if they stayed in Mexico, so they immigrated.
Without proper documentation, they snuck across the border, reaching Santa Fe in the early 1990s. A family friend already living there helped them ease their way into the American dream.
Ten years later they were finally able to gain citizenship.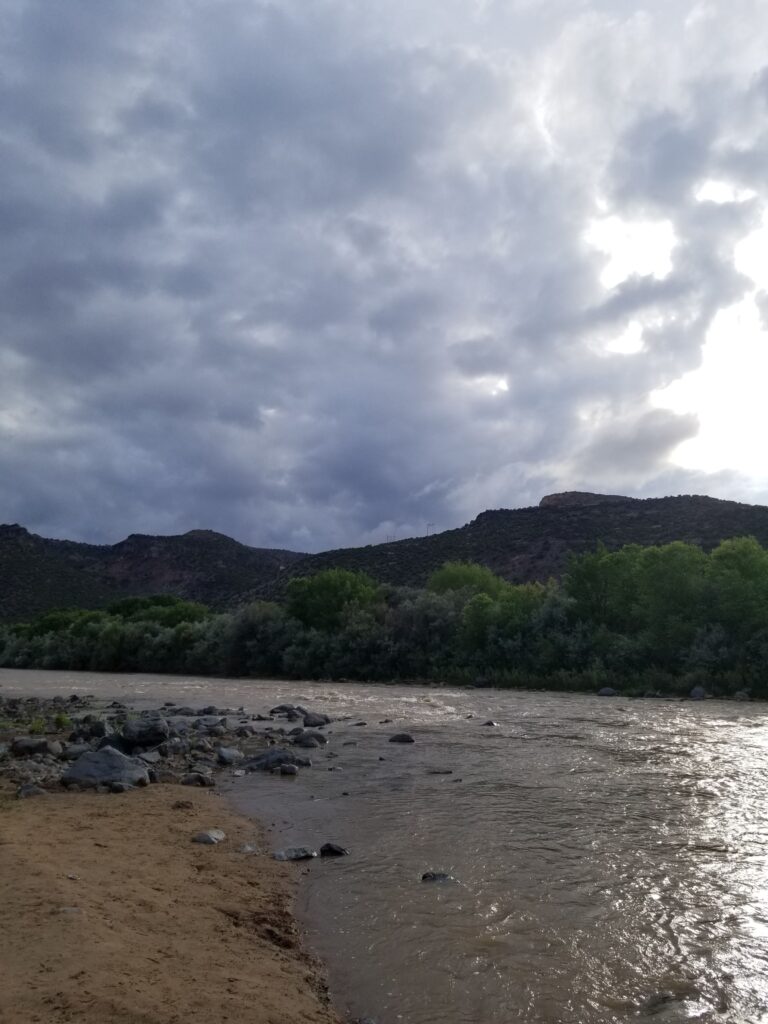 In the beginning, Tony and Marcos' parents were paid far below minimum wage because of their status, but eventually, they built a successful construction business.
Their parents sacrificed a lot to send them to private schools, prioritizing education over everything else, but that created a level of expectation that feels daunting, Tony says.
"We were pushed to be doctors, lawyers," Marcos said. "I accepted their expectations, because I wanted to help my parents out and not disappoint them."
Tony is majoring in screenwriting at UNM, and Marcos is majoring in business with aspirations to own his own business one day.
When Tony first got to college, he was majoring in mechanical engineering, and Marcos was going to become an orthodontist. Now that the two cousins have been away from home, they feel more able to see what they want to do. "It feels like we can pursue our own personal interests now," the cousins said.