A young Muslim woman was sitting with friends in a library when a man wearing a Trump shirt approached her from behind, grabbed her head and attempted to forcibly remove her hijab.
This incident, which took place in Zimmerman library on Nov. 8, 2016 according to the Albuquerque Journal, is one of 63 acts of hate and bias reported to the UNM Office of Equal Opportunity that has occurred since Election Day. Not all are being reported to police, however, and organizations dedicated to equality have seen a spike in the number of reports.
Lt. Tim Stump, the public information officer for the University of New Mexico Police Department, said the student, who is not named in the article, never reported the incident to the UNMPD, but she did go to the OEO.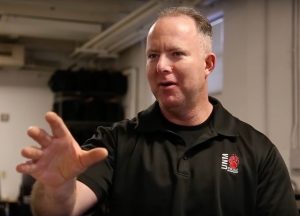 "We heard about it through social media [and] we had people reporting it to us, [but] she didn't report it to us … Therefore there is no other action we can take. We can't just put together some story and make her a victim now," Stump said. "That's a victim's right to take it to the police or not take it to the police."
Based on data provided from various local and national organizations, the Muslim student's actions seem to be part of a larger trend: people are reporting hate and bias incidents to community members, but not to the police.
The number of hate and bias incidents reported to local and national groups dedicated to equality has spiked in the last year, particularly after the election, but the local and national data on hate crimes reported from 2010 to 2015 show a decrease.
Most organizations have not yet published data collected from 2016 to confirm whether or not there has been a post-election increase. The most recent national and state data from the FBI Uniform Crime Report (UCR) is from 2015, as is the local data from the 2016 UNM Clery Report.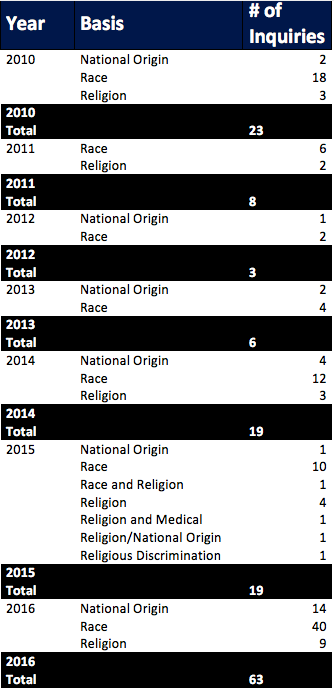 UNM Statistics
The Clery Report shows that hate crimes reported to the University did increase in the last three years, but by very little. There was one reported in 2013, four in 2014, and three in 2015. All but two of these incidents were based on race. The other category was sexual orientation.
Data from other departments, however, tell a different story.
The OEO department investigates complaints of discrimination based on a protected status, including race, religion, sexual orientation, gender identity, and more. The number of inquiries the OEO received from students, faculty, and staff about discriminatory incidents based on race and religion skyrocketed from 19 in 2015 to 63 during the election year.
Francie Cordova, the director of OEO, said in an email that she attributes some of the increase to post-election incidents, but believes most of the inquiries come from the outreach work the department does to raise awareness of civil rights issues and the OEO.
It should be noted that the OEO deals exclusively with civil rights issues, not with all types of hate or bias incidents. The UNM Division for Equity and Inclusion deals with these other types. After multiple phone calls and emails, we did not receive a response to our request for statistics from the DEI before deadline.
Statewide Statistics
According to the 2010 to 2015 UCRs, there has been a decrease in the number of reported hate crimes in New Mexico.
There were 24 hate crimes reported in 2010, 28 in 2011, two in 2012, 12 in 2013, 13 in 2014 and 13 in 2015. The basis of the incidents varied each year.
The Southern Poverty Law Center, a non-profit organization that works to fight discrimination, released a Post-Election Bias Incidents report in February with data based on news reports and incidents reported via the #ReportHate page on its website.
According the report, there have been 10 bias incidents reported in the state since the presidential election. It won't be clear if this contradicts recent trends until the 2016 UCR is released.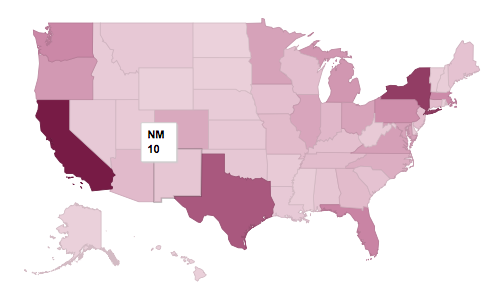 Though a low number seems like a positive sign, some believe this number still isn't accurate because many victims aren't reporting anywhere.
Samia Assed, the president of the board of the Albuquerque Center for Justice and Peace and a member of the Islamic Center of New Mexico, said she has had at least 15 people come to her personally to talk about incidents that have happened to them. She warned that many members of the Muslim community will not report anything because they don't want to interact with officials.
"There has been a spike in hate and aggressive attitudes toward the Muslim community since the election," Assed said. "The Muslim community is an immigrant community, a refugee community… they are escaping the wars of their countries. And they're shy and stay away from officials, so it's hard for them to report it."
National Statistics
According to the report from SPLC, there were 1,372 incidents reported in the nation between November 2016 and February 2017.
The report ranks anti-immigration, anti-Muslim and anti-LGBTQ motives among the top five reasons behind the growing number of incidents in the nation.
According to the last six UCRs, the amount of hate crimes reported to nationally has dropped from 6,628 incidents in 2010 to 5,580 incidents in 2015.
There are no official reports on the SPLC website from previous years to compare to the decade's UCR reports.
Targeted Communities
Though animosity toward minority communities has been widespread recently, different regions of the country are dealing with attacks focused on different communities.
In New Mexico, vandals were targeting Hispanic businesses at the beginning of the year.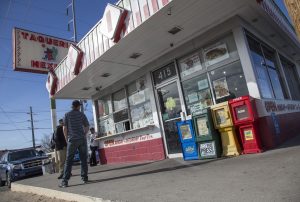 Rosalio Hernandez, the owner of Taquería México, said the vandal broke the windows in his restaurant three times within the first two weeks of January.
"It was almost every week that it would get vandalized. Three or four windows would get broken, [and] we would repair them and it seemed the same person did it. Later on, we would all be worried not knowing if the business would be vandalized again," Hernandez said. (quotes translated from Spanish).
Hernandez said the damage ultimately cost him about $4,500. When the expensive laminated glass doors were broken, Hernandez said it made the staff wonder who was doing it and "why don't they like us?"
"This felt like it was some sort of hate against us or something like that because after so many times, it is not a coincidence anymore," he said.
Hernandez said he has been working with the other business owners whose restaurants were vandalized to try to get more support from the media and the authorities to protect their businesses. He also said the police did confirm that the damage done to the building seemed to be racially motivated and could be considered racism.
More than a month later, criminals in other parts of the country targeted the LGBTQ community, resulting in the deaths of four transgender women, three in Louisiana and one in Illinois, in one week. Two of those deaths, both of which occurred in New Orleans, were two days apart.
These homicides brought this year's reported transgender killings up to the same numbers reported this time last year, with assailants targeting transgender women being at a somewhat higher rate than in previous years, according to Bill Morlin at SPLC.
Meanwhile, in almost half the country, the number of anti-Semitic threats and vandalism has also risen dramatically. The SPLC reports there were 57 separate incidents of anonymous bomb threats to Jewish community centers in 24 states between Jan. 9 and Feb. 10.
Though the data that is currently available in crime databases don't reflect a dramatic rise in hate or bias incidents, the number of reports since November 2016 is ever-increasing at organizations all over the country.
Assed said the only way these numbers are going to go down is by communities coming together.
"I believe that the situation for immigrants and refugees and the Muslim community at large will be tough," she said. "We will have many battles ahead of us and I feel we must unite and stand strong together. Let's hope justice and mercy and a sense of humanity overcomes this country."