An Albuquerque Journal poll of the 2nd Congressional District shows that State Rep. Yvette Herrell (R-N.M.) leads water attorney Xochitl Torres Small by 48 percent to 41 percent.  The remaining 11 percent were undecided or preferred not to comment. Only likely voters were surveyed for the poll which was conducted Sept. 7 to 13.
The second district covers the vast expanse of Southern New Mexico, extending from the Texas and Mexican borders to the southern edge of Albuquerque, including the communities of Las Cruces, Roswell, Carlsbad, Alamogordo and Hobbs. It is the fifth largest district in the nation and was created in 1969.
The second Congressional District has been in Republican control dating back to 1980. It is being vacated by Rep. Steve Pearce (R-N.M.), who held the seat for 14 of the past 16 years. Pearce is running for governor against another member of the New Mexico congressional delegation, Michelle Lujan-Grisham.  
Both Torres-Small and Herrell obtained a decisive win during the primaries on June 5.
Herrell ran against Monty Newman, Gavin Clarkson and Clayburn Griffin for the Republican nomination. With a grand total of 32,700 votes cast, Herrell received 16,023 giving her a 17 percent win margin over the runner-up, Monty Newman.
The Democrat Torres-Small only had one person to beat in the June primary, Madeleine Hildebrandt. Torres-Small received 25,395 out of the 34,972 votes cast.
Herrell wants to continue her work in N.M. legislation
Herrell is quite familiar with Southern New Mexico. She was born in Ruidoso and grew up in Cloudcroft. She now resides in Alamogordo. Herrell promotes her religious beliefs as part of  her campaign. She's a member of Christ Community Church.
"I'm a fiscal conservative. I'm a Christian conservative. And I'm a Trump conservative," Herrell said. "I grew up in a Christian family. I started getting back into church and I knew that was something I wanted to focus on."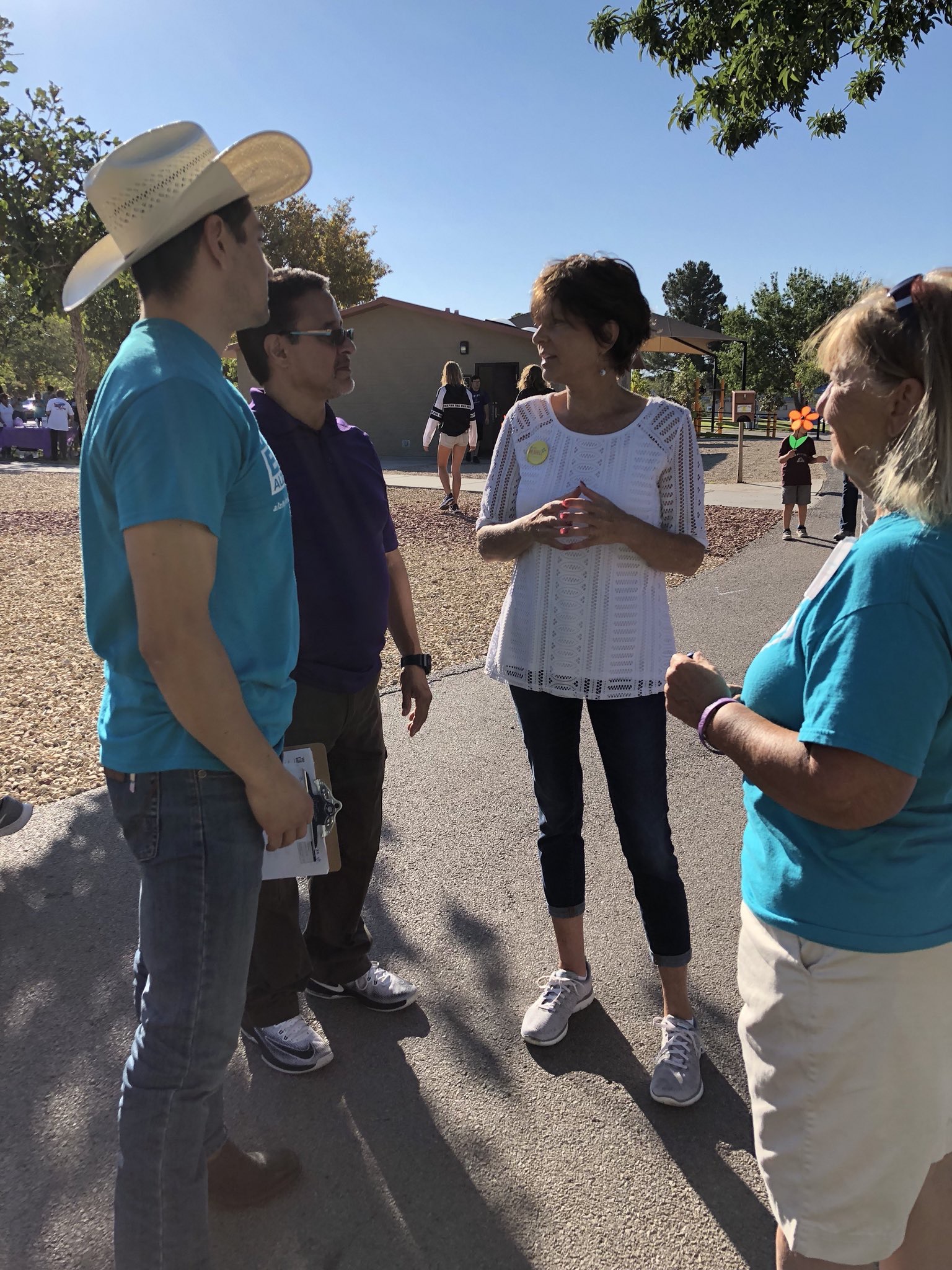 Herrell has been elected four times to the New Mexico House of Representatives, where she has served on the Business and Industry Committee and on the State, Local and Indian Affairs Committee.
Her website states that she was recently named the "Most Conservative Member" of the State House. 
Herrell said she worked in Santa Fe for two years before she ran for office.
"I (wanted) to be more aware of who was making decisions for me on all levels of the government," Herrell said.  "I became very engaged in our local party; I worked on some campaigns. I started looking at 'how can I make a difference,' and before you know it, I'm working in Santa Fe as a legislative assistant."  
Herrell lists her occupation as real estate investor.
Torres Small seeks to alter Republican trend in N.M. second Congressional District
Herrell's opponent is Xochitl Torres-Small, an attorney and Las Cruces native who has worked for Tom Udall, a Democratic U.S. Senator from New Mexico.
"When I worked for Sen. Udall, a constituent approached me because there was a government agency that wasn't fulfilling its agreement to create riparian habitat along the Rio Grande, and so I brought folks together," Torres-Small said.
"There had been an agreement between farmers, conservationists and the government to create these spaces. There were plenty of excuses that could have been made, but instead we just made sure that we were meeting, talking and finding solutions to those issues," Torres-Small said. 
Graduating Cum Laude from Georgetown University in three years, Torres Small returned to the Land of Enchantment and began working as a field representative for Senator Udall. Her tasks consisted of seeking to increase cell phone service and other means of mass communication in rural New Mexico.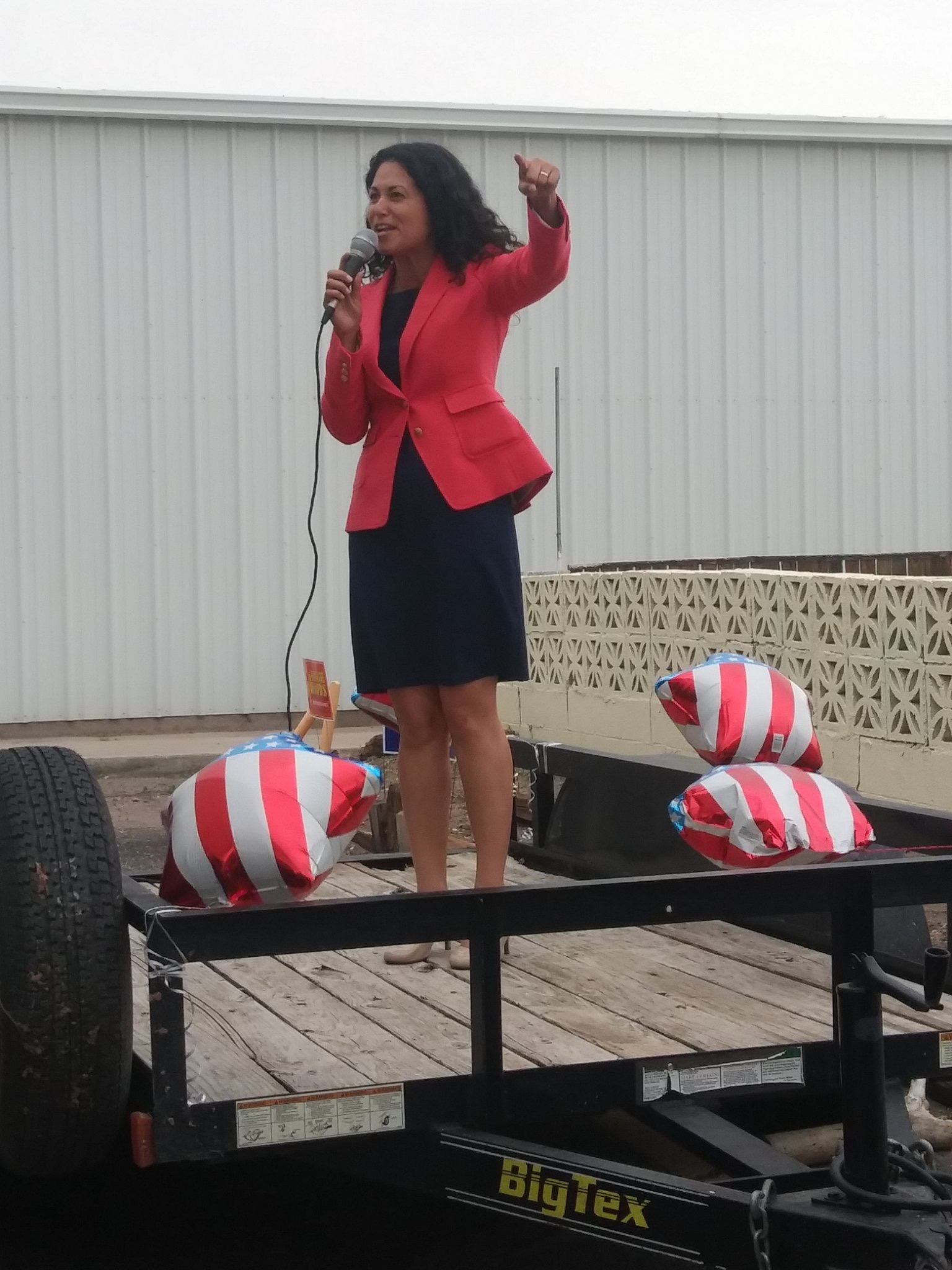 As a water attorney for Kemp Smith LLP, Torres Small has dedicated time to local government, farmers, developers and conservationists in attempt to preserve water as a main resource.  
"Growing up here, I seldom felt like the person who was elected to represent me, was really representing me," Torres-Small said. "I didn't feel like I had a voice; I didn't feel like my family had a voice, and I certainly didn't feel like my community had a voice." 
Torres-Small said that things have gotten worse in terms of Washington. People are becoming distracted by issues that really aren't affecting constituents, they're also allowing polarized views to really hamper solutions, she explained.
The deadline to register to vote for the general election is Oct. 9, and early voting begins Oct. 20.
Joshua Grajeda can be contact on Twitter @JoshGeee_.