By Adam Evarts / NM News Port
The state of New Mexico is sending kids back to school in-person and on a full-time basis beginning this week. For many parents, the move is long overdue, after spending more than a year of having their students learn from home under coronavirus safety restrictions. 
Dr. Ryan Stewart, head of the New Mexico Public Education Department, made the announcement in early March.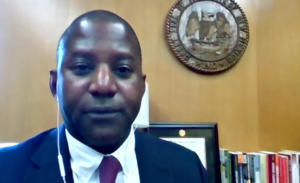 "The time has come to get back to the gold-standard in education," Stewart said in a conference via Zoom. "Our message to New Mexico public schools is that you can and should move as quickly as possible to get everyone who wants it back for in-person learning."
Up until Stewart's announcement, the state was struggling on how to approach a return to in-person learning for its public schools.
The state handed out approvals to some school districts, prior to the school year beginning in August 2020, to reopen on a hybrid model in which students split their instructional time between their classrooms and remote learning.  Some of those districts included Rio Rancho Public Schools, which did their hybrid model with students in grades Pre-K through 5th, and Belen Consolidated Schools, which began a similar hybrid plan in early September. Many districts at the time, including Albuquerque Public Schools, chose to remain in a 100% virtual setting for its students.
When the first COVID-19 vaccines started arriving last December, Lieutenant Governor Howie Morales said he wanted to see New Mexico's educators given priority access to the vaccine.
"We do recognize the tremendous sacrifices that our educator's will be making by putting themselves in harm's way, and we want to do everything we can to ensure the safety and well-being of our educators," Morales said.
However, the state's focus had been on getting frontline workers and those over the age of 75 to get the vaccine first, keeping with federal guidelines. Teachers were pushed into a lower priority group, and weren't scheduled to be eligible for the vaccine until late March.
In January, during her "State of the State Address," Governor Michelle Lujan Grisham predicted that New Mexico Public Schools would have "all ages of students back into the classroom on February 8th." That prediction came even as the State Capitol building remained closed and much of the 2021 legislative session was done via teleconferences.
But Albuquerque Teachers Federation President Ella Bernstein stated in January that she had spoken with many teachers and that an "overwhelming amount said they don't want to return until vaccinated." 
"Our hurdle to bringing kids back to the classroom has been access to vaccinations," said Veronica Garcia, Superintendent for Santa Fe Public Schools. "We want all of our kids back on campus as soon as possible."
Under Governor Grisham's plan, schools would have opened up in a hybrid model where 50% of the students would attend two days a week while the other 50% would attend school on two other days during the week. When not attending in-person school, students would learn virtually.
On top of that, the state was facing local pressure from parents to get students back in school. Hobbs Municipal Schools Superintendent TJ Parks stated that a survey done by his district had a response of 82% that wanted students back in the classroom sooner rather than later.
Following the governor's address, the State Senate tried to push through a bill that would have given local school boards the full authority to decide when students would return to the classroom. That bill stalled in the Senate Education Committee's session after a 4-4 vote. 
Then everything seemed to change once President Biden made vaccines a priority for teachers on March 4th.
"My challenge to all states, territories and the District of Columbia is we want every educator, school staff member, child care worker to receive at least one shot by the end of the month of March," Biden said.
New Mexico then expanded its eligibility allowing educators across the state to receive their vaccines earlier than what the state had planned.
"Schools are safe," said David Scrase, MD, of the New Mexico Health and Human Services Department. "We did the modeling and kids are less likely to get COVID-19 in a well supervised school where social distance practices are being enforced." 
From there things moved quickly for the NMPED, and just four days after President Biden's announcement came Dr. Stewart's announcement thatall public schools in New Mexico would reopen, offering a complete return to in-person instruction.
"We are phasing out of what we called 'hybrid' learning," Dr. Stewart said. "Although there will continue to be a fully remote option for those families who wish to stay that way."
The state's plans for the remainder of spring semester include mandates for all students and staff returning to school to abide by social distancing guidelines, which include masks for all students and staff, and meals to be eaten outside when possible.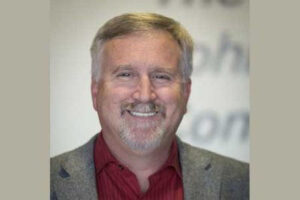 Albuquerque Public Schools, in a statement released by Superintendent Scott Elder, said APS would be open for the final 37 days of school, between April 5th and May 25th, and included a full list of guidelines that each school in the district will be required to follow. Much of that list includes mandates on mask wearing by all students and staff, and for students to each lunch outside and not in cafeterias.
"APS has been planning for students' return when we closed a year ago," Elder said. "We will be ready on April 5th."
You can follow Adam Evarts on Twitter @adam_evarts19 and NM News Port @NMNewsPort